Like GearBrain on Facebook
Leeo customers received the news they likely didn't want to hear Monday night — that their Smart Alert units will be shutting down "in the very near future," wrote Chairman Jon Castor, in an email to customers on October 28, 2019.
Read More:
Leeo had warned customers back in August 2019 that it may need to close up shop as early as the end of September, as it was running into financial issues. But that date came and went — until Monday night.
One course the company had considered was charging a monthly fee for its service. And Castor noted in his email that Leeo had appreciated hearing from customers willing to pay for "a reasonable fee."
"We're looking into that option, among others," he wrote.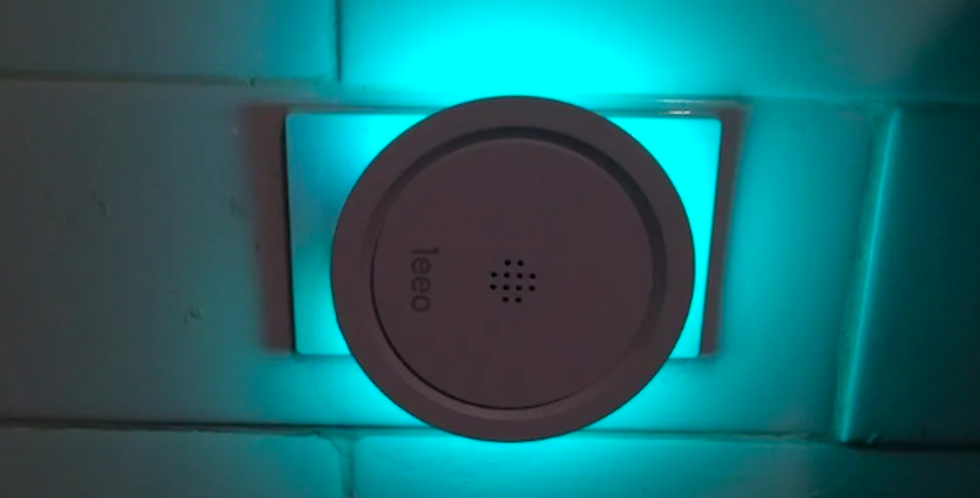 Leeo Smart Alert was able to detect smoke and C02 alarms when they went off and alert customersGearBrain
But for now, there isn't a path for that option, and instead the network is expected to shutter as soon as services that Leeo pays to maintain the units, end. At that point Smart Alerts won't be able to connect any longer to the internet, and the app will stop working as well.

Leeo had warned customers that they'll know when the service has ended when the color of the light on the device turns white. Leeo had been able to double as a nightlight, and customers could change the colors of the light at the back . At GearBrain, when we had reviewed the device, we'd left the color blue, bright enough for evenings, but not too jarring.
Alexa Enabled Smoke Detector and Carbon Monoxide Detector Alarm with Premium Home Speaker | Onelink Safe & Sound by First Alert
The light level will still be able to be adjusted — even when the service ends — by physically turning the ring on the device. But phone alerts when Leeo detects a smoke or CO2 alarm, along with the ability to control the device via the iOS and Android phone app, will end.

Leeo launched in 2014 with the Smart Alert, an early Internet of Things device that offered its service mostly for free. The company did make a stab at putting a subscription fee in place in 2019, called Leeo Ping, but for the most part customers could pay $50 for the Smart Alert and then enjoy the service without paying any additional charges.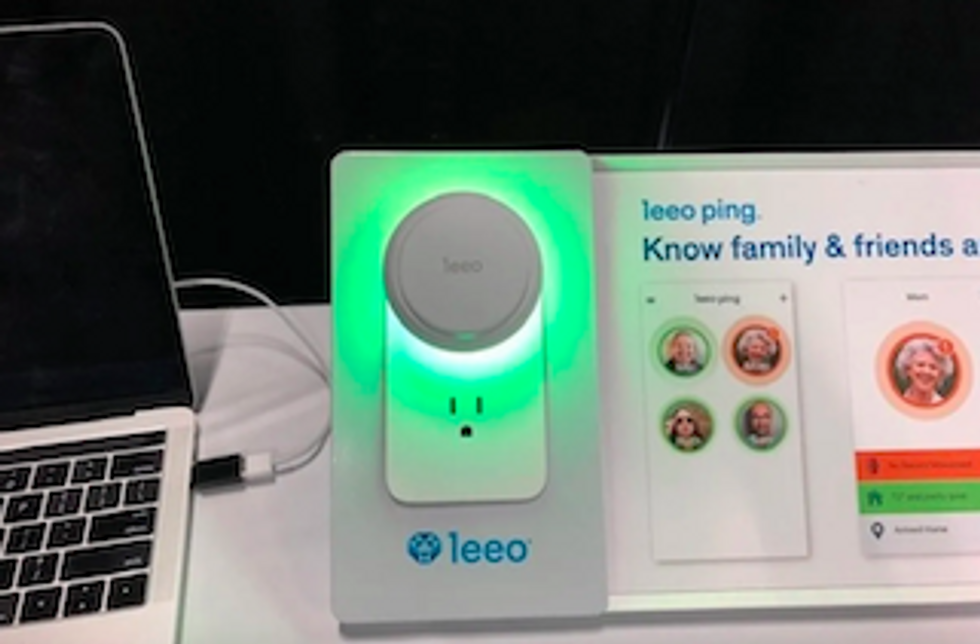 Leeo had tried to launch a subscription service called Leeo Ping at CES in 2019GearBrain
That service for free, is one many smart home companies may be rethinking, as data collected by IoT devices needs to be maintained and stored — which costs firms money. One-time payments from customers, without additional monthly charges, may not be a tenable path, which Leeo has apparently faced.
While Castro wrote that Leeo expects to be "offline soon," he and some former staff members are looking to see if they can find "a path forward, and if we find one, that may include bringing the network back up," he wrote. "In that event, we'll reach out to you immediately."

Sengled Smart LED Multicolor Bulb, Hub Required, RGBW Color & Tunable White 2000-6500K, A19 60W Equivalent, Works with Alexa, Google Assistant & SmartThings, 1 Pack
From Your Site Articles
Related Articles Around the Web
Like GearBrain on Facebook