Like GearBrain on Facebook
A new electric car called the Lightyear One uses solar panels on its roof, trunk and hood to top up its battery with deliveries said to start in early 2021. The technology will be able to deliver up to 7.5 miles (12km) of range per hour to the car's battery pack.
Read More:
Although yet to say how large the One's battery pack is, Lightyear claims the One will have a range of up to 450 (725km) miles on a charge. However, the solar panels could help to increase this on longer journeys, or when stuck in heavy traffic.
The car is designed to be extremely aerodynamic — hence the teardrop profile and sloping rear — and lightweight, thanks to the use of aluminum and carbon fiber.
Details on the car are somewhat scarce for now, as Lightyear doesn't plan to begin deliveries for nearly two years, and even then it warns that ramping up to mass production (assuming consumer demand is there) will be slow. Even if someone wants to put in an order, Lightyear claims the first 100 examples of the One are already spoken for by reservation holders.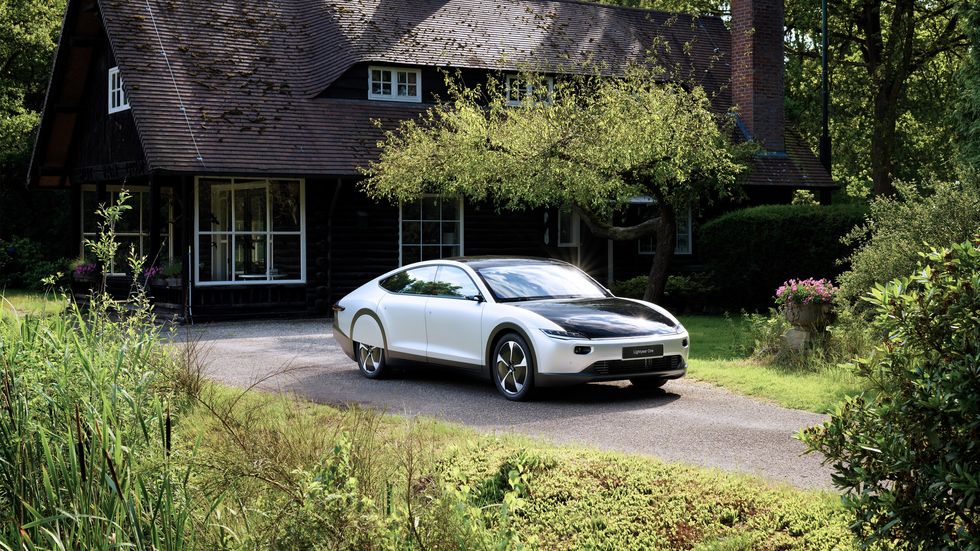 The Lightyear One has a claimed range of 450 miles Lightyear
The One is priced from €149,000 (approximately $170,000), making it considerably more expensive than electric vehicles from the likes of Hyundai, Jaguar, Audi and even Tesla, whose most expensive car costs up to $142,000. But that 450-mile range promise is greater than anything Lightyear's rivals can produce today.
Rivian, a startup due to put its first electric SUVs on sale in 2020, says its cars will offer up to 410 miles of range, just shy of what Lightyear states its cars can travel.

But no other vehicle offers solar panels for on-the-go charging. Although this will likely depend on weather conditions, that 7.5 miles per hour of charging from the solar panels could mean completely free commuting for some owners of the One. A car parked outside an office for eight hours each day should have enough time to give the battery up to 60 miles (96km) of range. In theory, then, a 30-mile commute each way shouldn't require any charging.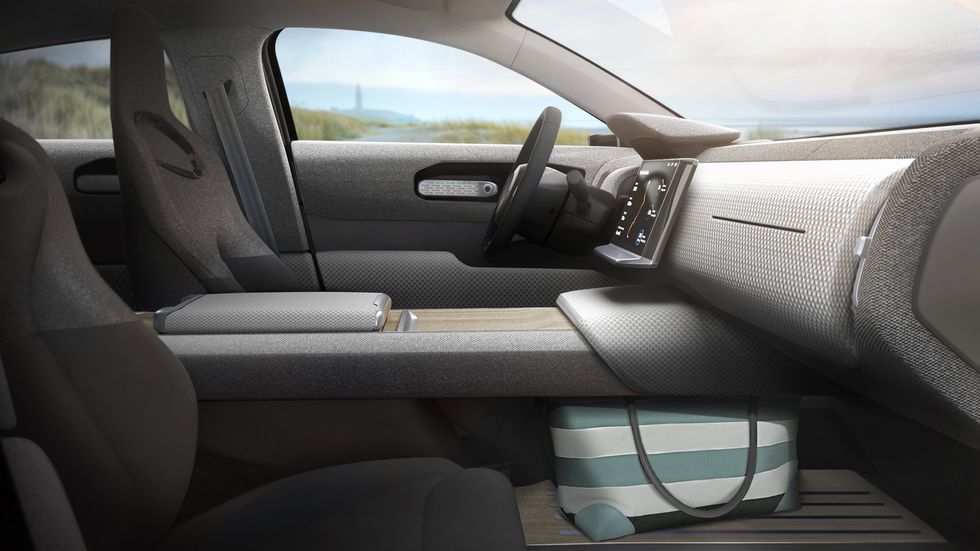 The One's minimalist interior features a central touch screenLightyear
Of course, in this scenario the car will need to be plugged in at night, when the solar panels are not creating energy. But this energy could be created from solar panels on the roof of the home, negating the need to ever plug the car into the power grid.

Lightyear was founded in 2016 by alumni of Solar Team Eindhoven, which won the Bridgestone World Solar Challenge. The company developed its first working prototype within two years, and now has more than 100 employees. Some of its staff previously worked at Tesla and Ferrari.
Chief executive and Lightyear co-founder Lex Hoefsloot said: "Climate change is such a frightening development that it's almost paralyzing. We decided to do the opposite; as engineers, we believed we could do something. Lightyear One represents an opportunity to change mobility for the better."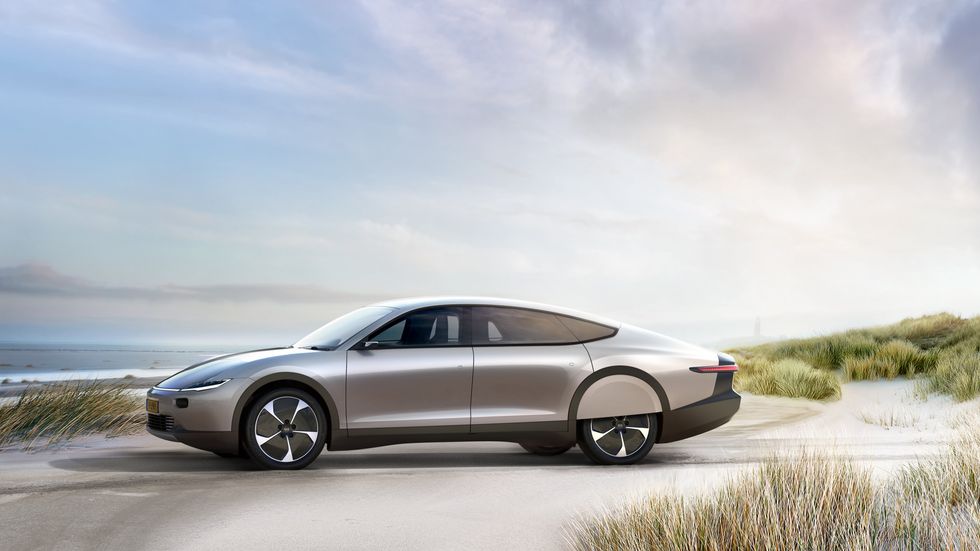 The One is priced from $170,000 and deliveries will begin in early 2021Lightyear
Addressing the high price, Hoefsloot explained how Lightyear is taking a similar approach to that of Tesla — pitching its first car at the wealthy, before using those profits to reinvest in making the next model more affordable.

He added: "Since new technology has a high unit cost, we have to start in an exclusive market. The next models we plan to develop will have a significantly lower purchase price. In addition, future models will be provided to autonomous and shared car fleets, so the purchase price can be divided amongst a large group of users. Combined with the low operating costs of the vehicle, we aim to provide premium mobility for a low price per kilometer."
From Your Site Articles
Related Articles Around the Web
Like GearBrain on Facebook