California-based electric car startup Lucid Motors says its first car, called the Air, will set a new benchmark in driver assistance systems by using lidar technology from early next year.
The system, which includes driver-monitoring technology, will be included as standard on the first examples of Air, which are due to go into production at the start of 2021. Lucid Motors will reveal the car during an online launch event on September 9.
Read More:
When the Lucid Air arrives with customers early next year, it will have 32 sensors to enable advanced driver-assistance. These include visible light cameras, radar, ultrasonic sensors and, not seen on any production cars to date, a lidar unit on the front of the car. The announcement comes after Volvo announced in May that it would begin fitting lidar to its cars from 2022.
Tesla boss Elon Musk has previously said that his cars do not need pricey lidar technology to offer full automation. But lidar is currently being used by several fully-autonomous test vehicles, including those in development by Waymo, AutoX, Ford and others.
In Lucid's case, the sensor suite will be used to power an ADAS (advanced driver-assistance system) called Lucid DreamDrive. The company says this system "supports 19 key safety, driving, and parking assist features that will be available on Lucid Air immediately upon start of production, with another eight features expected to be available later via over-the-air updates."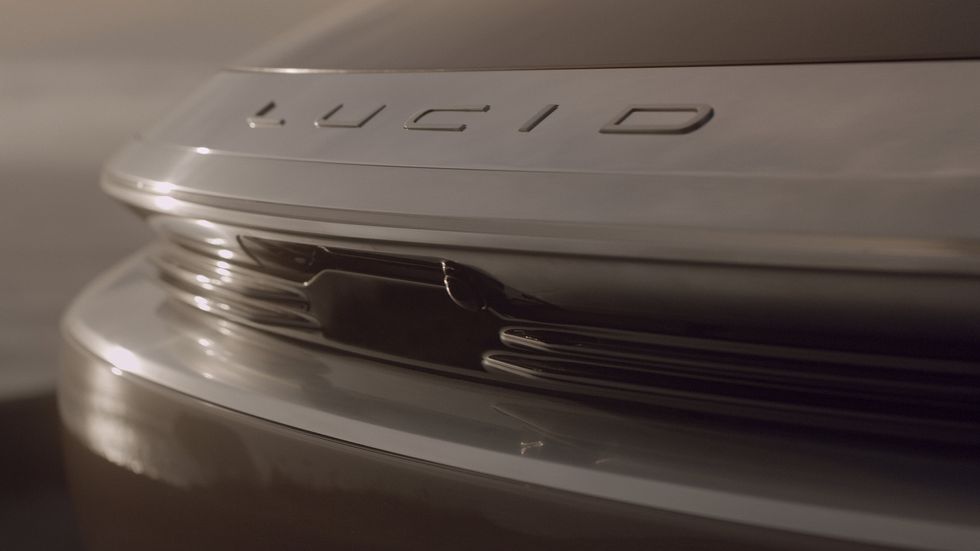 Lucid Motors is to reveal its first car on September 9Lucid Motors
Lucid says its system is capable of level two autonomous driving right away, and will be ready for level three features added via over-the-air software updates in the future. Although there are gray lines between these levels, it is generally said that a level three car should be able to drive itself in some circumstances. For example, it could take control on a highway and allow the driver to stop paying attention, until the system asks them to retake control when approaching a junction or exit.

Key features of the Lucid DreamDrive system, announced on July 28, include automatic emergency braking, alerts for distracted or drowsy drivers, driver assistance on the highway, headlight assist and autonomous parking assist.
"We have developed Lucid DreamDrive to be among the most advanced ADAS to ever be offered to consumers," said Dr Eugene Lee, senior director of ADAS and advanced driving at Lucid Motors. "Lucid DreamDrive also sets the stage for offering increasingly sophisticated driver assistance features...we'll be able to quickly add features and functions over-the-air throughout the lifetime of Lucid Air and for future Lucid models."
To be built in Arizona, the Lucid Air will be revealed in full on September 9. It is expected to go up against the $75,000 Tesla Model S and a growing range of electric cars from established brands like Volkswagen and Jaguar.