Like GearBrain on Facebook
Facebook is reportedly working with Ray-Ban owner Luxottica to create augmented reality smart glasses designed to replace smartphones as soon as 2023 or 2025.
This timing fits in neatly with an estimate made by Facebook boss Mark Zuckerberg in 2017, that augmented reality (AR) smart glasses were between five and seven years away. The latest report also comes a year after Facebook's head of AR said the social network wanted to see smart glasses become a reality, and was working on the hardware.
Read More:
According to unnamed sources speaking to CNBC, Facebook is using the internal codename Orion for its smart glasses project, and the goal is for the device to take calls, show information on a small display, and stream live point-of-view video.
It was also reported that Facebook is working on a voice assistant to help wearers control the smart glasses, along with a ring to help with inputting information. The North Focals smart glasses, which can be bought now, take a similar approach with a controller worn on the finger.

This is far from a side project for Facebook, as it is claimed that "hundreds" of employees in its Redmond officers are working on the AR glasses. But, just as Google found with its own Glass device, Facebook is reportedly struggling to overcome the size constraints of such a device. Reducing the size of components so that consumers will want to buy the device, and be seen wearing it, is something Facebook is said to have found challenging.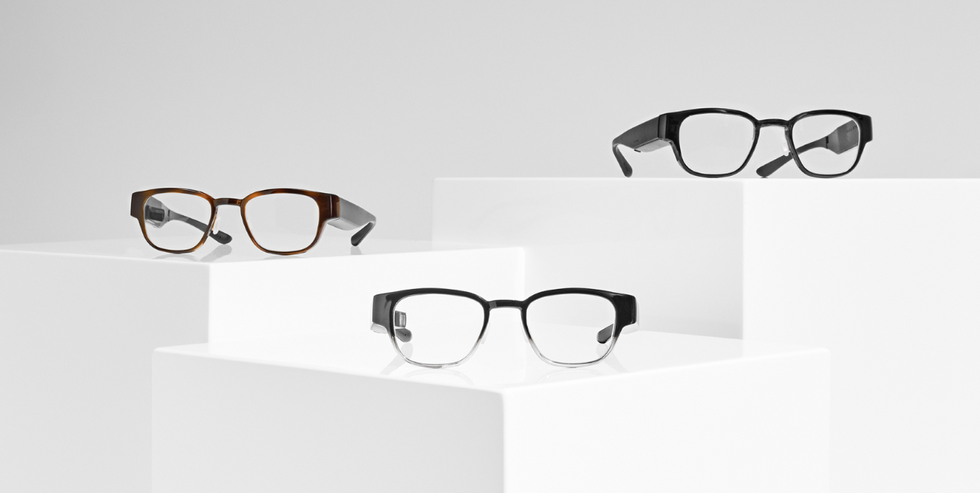 Smart glasses like the North Focals are on sale now North
While smart glasses have shrunk in size and grown in aesthetic appeal since Google Glass first launched in 2013, today's options are still slightly larger and more cumbersome than regular eyewear. Battery life will also undoubtedly be a concern for Facebook, especially if the glasses are designed to replace a smartphone and therefore last all day without charging.

Until now, all other smart glasses manufacturers have focused on creating a device to work alongside a smartphone, usually connected via Bluetooth. By removing the phone from the equation, Facebook will need to fit the glasses with their own power-sapping LTE chipset and a more powerful processor.
Apple is also believed to be working on augmented reality smart glasses, but as an accessory for the iPhone instead of a replacement, at least initially. Code buried inside Apple's latest iOS 13 iPhone software reveals evidence that it is working on an AR wearable powered by the iPhone.

This is not the first time the Luxottica group, which owns Ray-Ban, Oakley and other eyewear brands, has worked with technology companies on smart glasses. The company developed some fashion-focused frames and lenses for Google Glass, but later abandoned the project when Google pivoted Glass from consumers to enterprise use.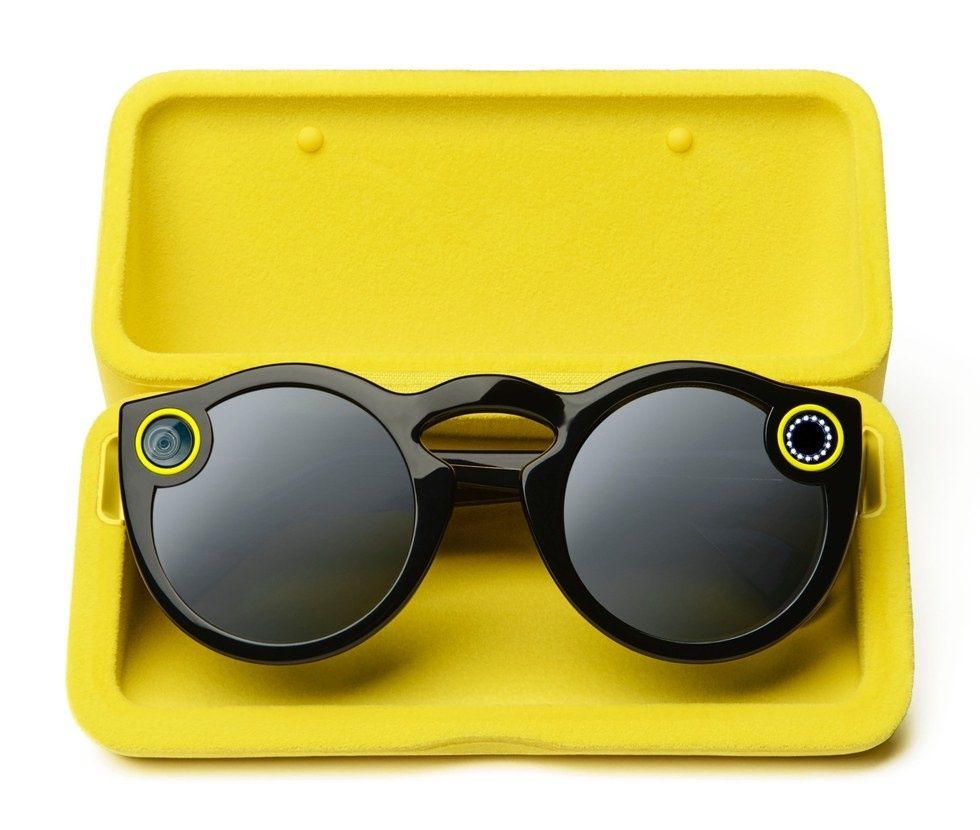 Facebook is also reportedly working on a rival to Snap Spectacles Snap
It was also reported by The Information this week that Facebook is working with Luxottica on a separate type of smart glass, this time similar to the Snap Spectacles, pictured above. Codenamed Stella, this simpler device is intended to let wearers record their environment with an outward-facing camera, then share this on Facebook. It is claimed the glasses are being developed alongside a mobile app, and not to replace the smartphone.

Facebook is hoping to ship these glasses "within the next couple of years," the report claims, sometime ahead of the 2023-2025 time scale of the phone-replacement AR glasses codenamed Orion.
The difficulties Facebook faces in making smart glasses a success are two-fold. Firstly, the company must design a product which is useful but also fashionable and subtle, with an all-day battery life — all factors Google struggled to get right with the Glass. Secondly, we wonder if consumers are willing to trust Facebook enough to put its camera-equipped glasses on their face, given the company's various privacy blunders and the Cambridge Analytica scandal still a fresh memory.
GearBrain TV Flex Discuss Smart Home & Digital Health Trends part two www.youtube.com
From Your Site Articles
Related Articles Around the Web
Like GearBrain on Facebook