Marshall's newest headphones feature a classic look, but a decidedly modern upgrade, with wireless charging plus the ability to run for more than 80 hours on a single charge.
The headphones work both wired and wireless via Bluetooth, and can be plugged in a device, like a laptop, to keep playing even a charge runs down. But the headset also has a quick charge feature, letting you grab 15 hours of a playtime in just 15 minutes.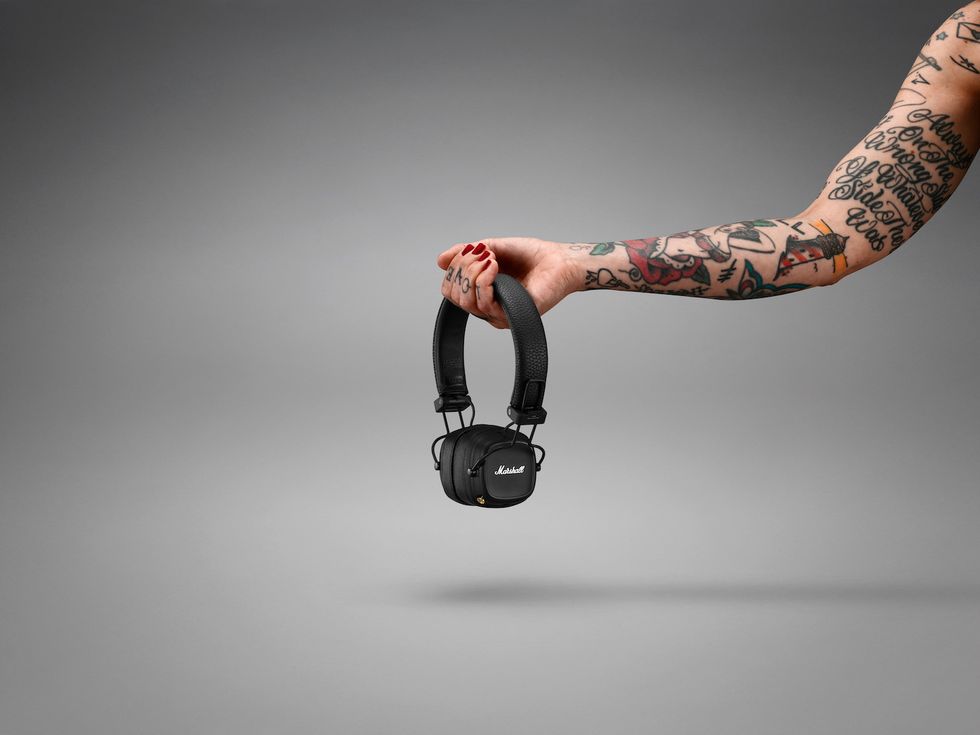 The Marshall Major IV headphones work wirelessly and also wiredMarshall
Marshall is a classic brand name in the music industry, and is well-known for its storied guitar amps, as well as its loudspeakers and the configuration of the two can be put together into something called the Marshall Stack. The company launched in the UK, and became an immediate competitor to Fender. Since then the brand has since also pushed out consumer devices, like headphones and individual speakers.

Design-wise the headphones have thick cushions across the square ear pads, and expose the wire connections for an old-fashioned look. There's also the classic Marshall signature across the ear, and they come in solid black. There's a single control knob on the ear that handles most functions including powering on and off, changing the volume, skipping tracks, playing and pausing. You can use the headphones as well to answer calls, and also reject or end them.
The new Marshall Major IV headphones go on presale today, but will be available for purchase starting October 14 for $149.
Marshall Major III Bluetooth Wireless On-Ear Headphones, Black - New