Marshall's Minor II are wireless earbuds — wireless but with a cord that connects the two ear pieces together. They share much with other Marshall headphones and earbuds in terms of sound, but have a few hiccups when it comes to their design. We had some time to try them out while listening to music, watching movies and making calls. Here's our take on how they fit into our needs.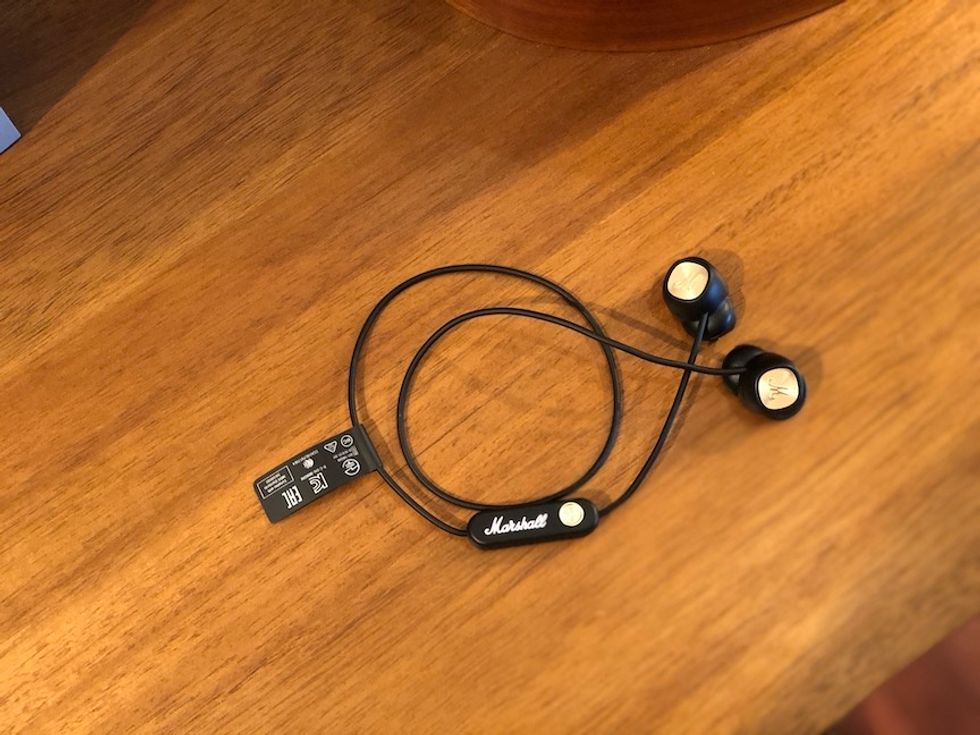 The Minor II earbuds are connected together via a cordGearBrain
Marshall Minor II — Design

Like Marshall's Major IV headphones, the Marshall Minor II have a look that fits into the company's rock and roll story. The earbuds are covered in a bronze covered tab with the Marshall logo, plus have a single button to control play, pausing, Bluetooth connection, power and more.
You charge the earbuds through a USB port that was often difficult to use. Removing the charger took some careful pulling, and I could see how over time this might become damaged from the force.
The single knob on the wire — rather than on the earbud — is a plus, making it easier to use to reach and use. The wire itself it also solid, meaning you're almost assuredly not going to have these bouncing on the pavement when one of the earbuds pop out of your ear. Unfortunately, these are almost assuredly going to fall out. The design of the earbuds, which twist into the ear, created a poor fit for me. And without different sizes of ear tips, they're hard to stay in place if your actively moving about with them.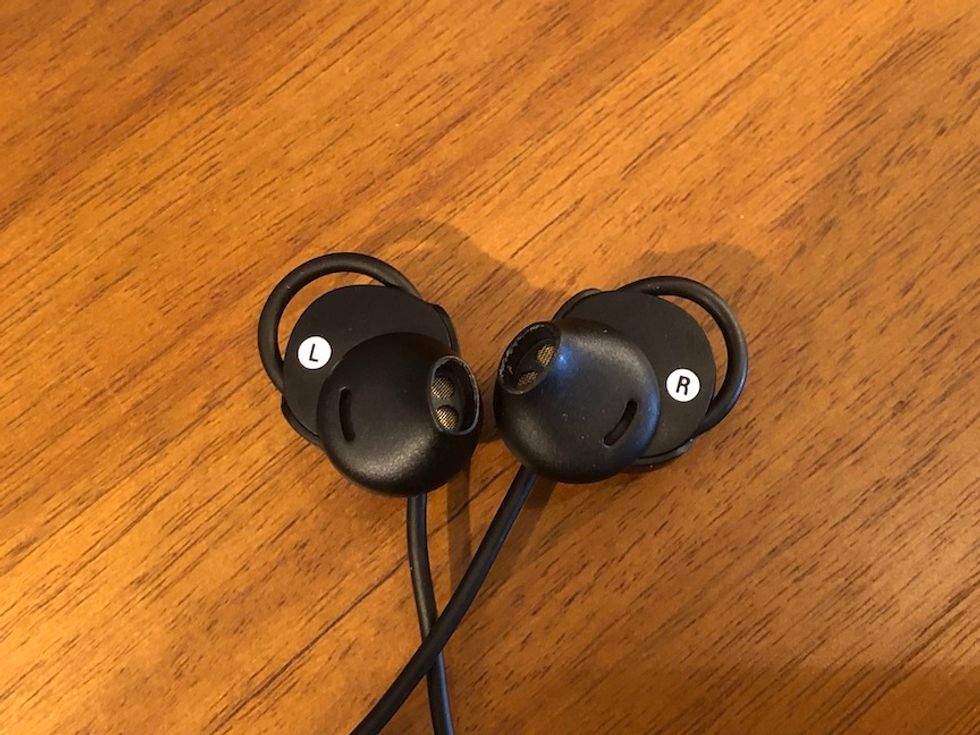 You can't swap out the ear tips, and the earbuds have a locking feature but don't work for all earsGearBrain
Marshall Minor II - Sound

The sound quality was one of the best parts of the Marshall Minor II Bluetooth earbuds. Everything sounded full, from music to movies. I didn't hear a lot of left and right separation — but they were certainly solid. I did feel they were a bit heavy on bass, and bit low on higher tones. Phone calls also sounded a bit thin and flat, but as far as earbuds go, they were good.
The fit, though, created sound gaps. These don't feature active noise cancelling, but the loose fit also allowed a great deal of ambient sound to leak through. That's something you sometimes want — to be able to hear around you, such as when you're running alone, for example. But I'd like to be able to choose that option, and not have it be the default.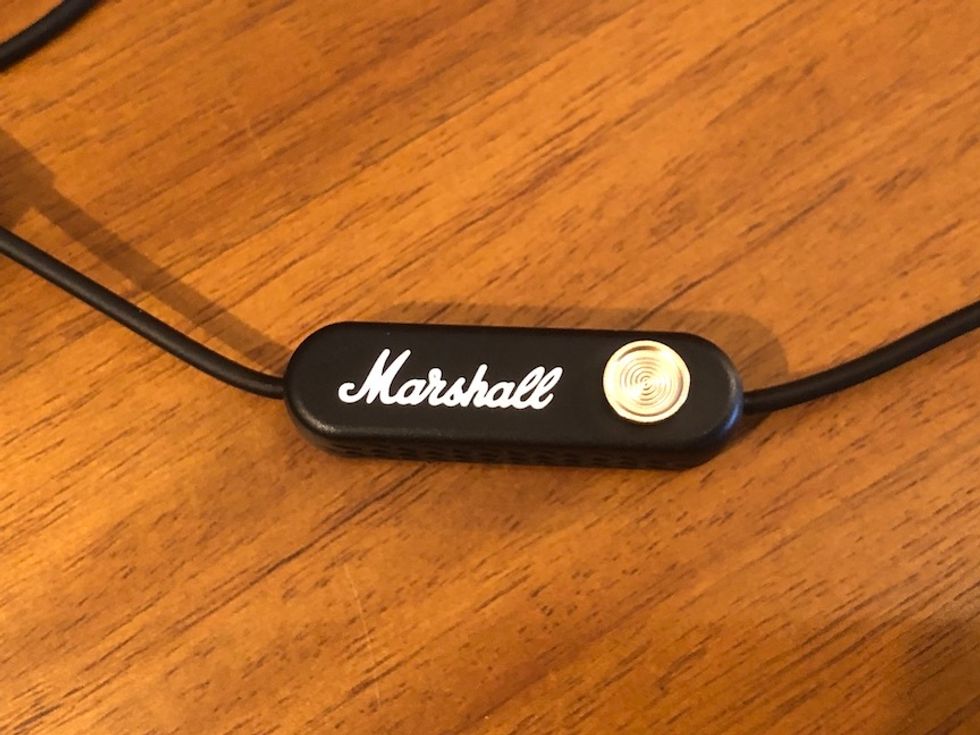 There is a single button to control play, pause, Bluetooth, power and moreGearBrain
Marshall Minor II — Additional features

The Marshall Minor II were fairly thin on additional features. For example, they didn't have a way to connect to smart assistants. Pressing on the button didn't bring up Siri for example. Removing one or both of the earbuds didn't trigger a pause on video or music, as I've seen on other earbuds, like the Apple AirPods Pro.
They do however alert you to when they're low on power, by playing a guitar lick in your ears — a similar lick you'll hear when they turn on and off. They're also extremely light-weight, and while using them at the computer I would almost forget I had them in my ear, which is nice after wearing heavier headphones much of the day.
Marshall Minor II - Price

You can pick up the Marshall Minor II Bluetooth earbuds for $129.99 in three different color options including black, white and brown.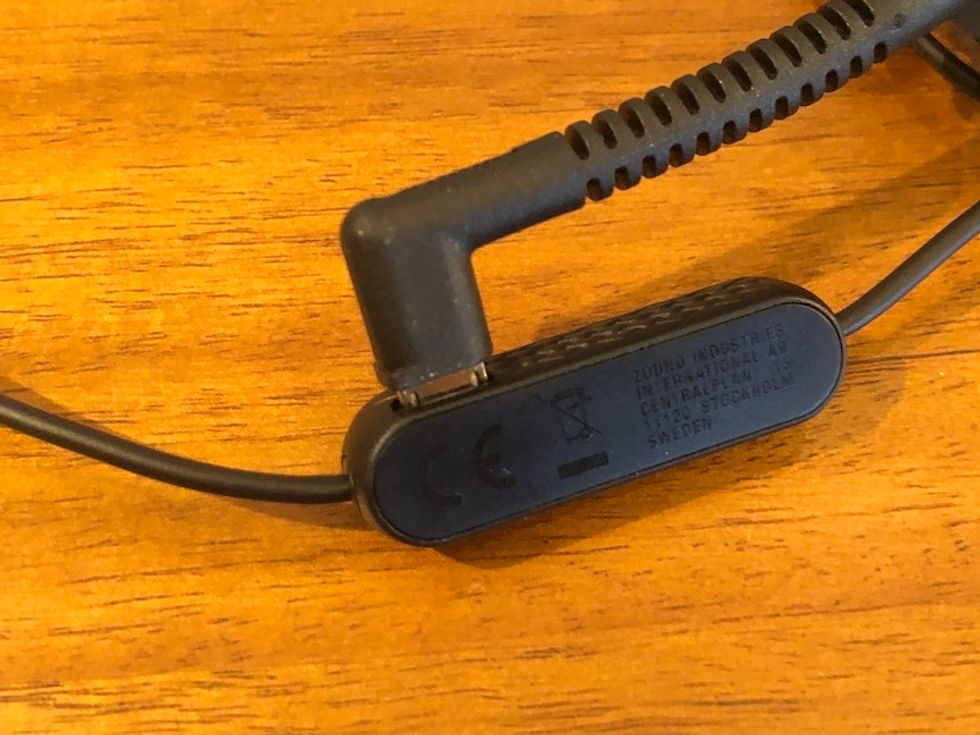 The charger connection was very tight, making it difficult to detach without some forceGearBrain
Marshall Minor II - Should you buy it?

The Marshal Minor II earbuds have a lot going for them — they have a great rock and roll look and solid sound, and through their design have a way to almost guarantee you won't lose them while exercising. But there are some issues with these devices from the fit of them in the ear to the sound leakage, and even how hard it is to pull out the charger.
We do like some of the details, from the single button control on the wire rather than the earbud itself and how lightweight the earbuds feel when wearing them.
If you're already used to this style of earbuds, that twist in, and they work for you, and you're not angling for anything that blocks noise, the sound quality makes the Minor II worth considering. But if you need earbuds that can be tailored to you ears in size, and want something with more noise blocking, these may not be the best option for you.
Pros:
Good sound
Lightweight
Simple one button use
Cons:
Hard to sit securely in the ear
Lacks noise blocking
Charger has a tight, poor fit
Marshall Minor II Bluetooth In-Ear Headphone, Black - NEW