Like GearBrain on Facebook
Despite its vast scale, Mercedes is not yet a frontrunner in the switch from internal combustion to electrification – but that is about to change.
Plans announced today, December 14, outline a roadmap featuring six new electric cars to come from Mercedes over the next two years.
Read More:
The new models are part of part company Daimler's so-called 'Ambition 2039', a bid to electrify and become a carbon-neutral business by 2039, just in time for many country-wide bans on the sale of gas cars coming into force the following year.
Mercedes so far only offers the EQC, an electric SUV which had a slow launch that delayed its arrival in the US. Daimler previously said how it plans to launch 10 electric vehicles across its Mercedes and Smart brands by 2022, and pledged to invest $23bn in battery cell production by 2030.
Looking at 2021, Mercedes has plans for production of its luxury EQS electric sedan, shown above and to be seen as an electric S-Class, in Germany in the first half of next year. The year will also see the start of production of the EQA compact SUV – and potential Tesla Model Y rival – in Germany and China.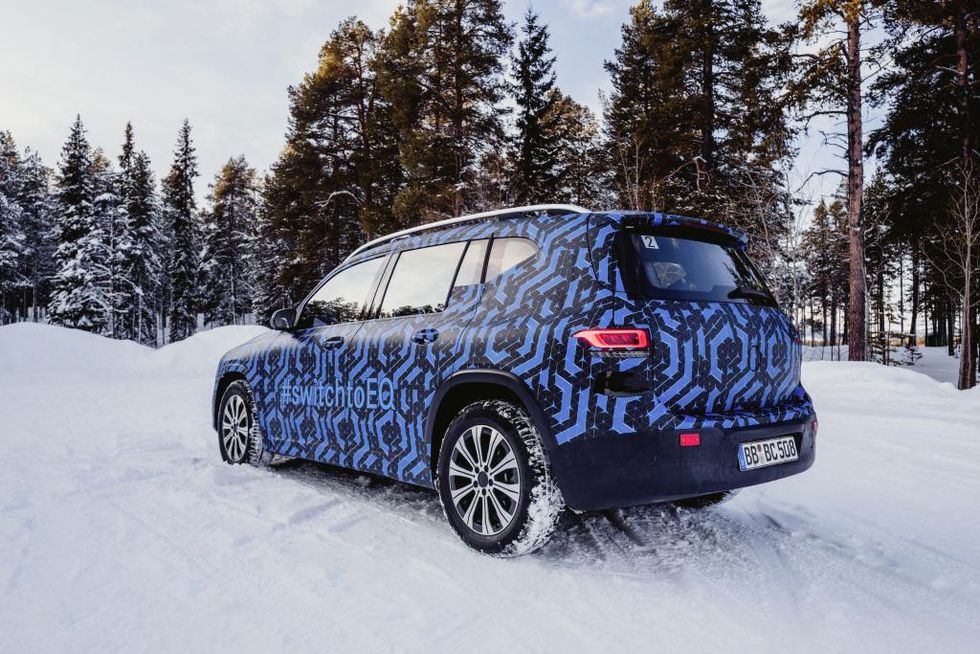 The Mercedes EQB is a mid-size electric SUV due in 2021Mercedes
After that, Mercedes has plans for a second compact electric SUV. Called the EQB and slightly larger than the EQA, this will be produced in both Hungary and China, at Mercedes' Beijing facility. China will also be home to production of the EQE, an electric "business sedan" that will arrive soon after the EQB.

In 2022, Mercedes will use its Tuscaloosa plant in Alabama to build SUV versions of the EQS luxury sedan and EQE, both of which sound like they will be well-suited to the US market.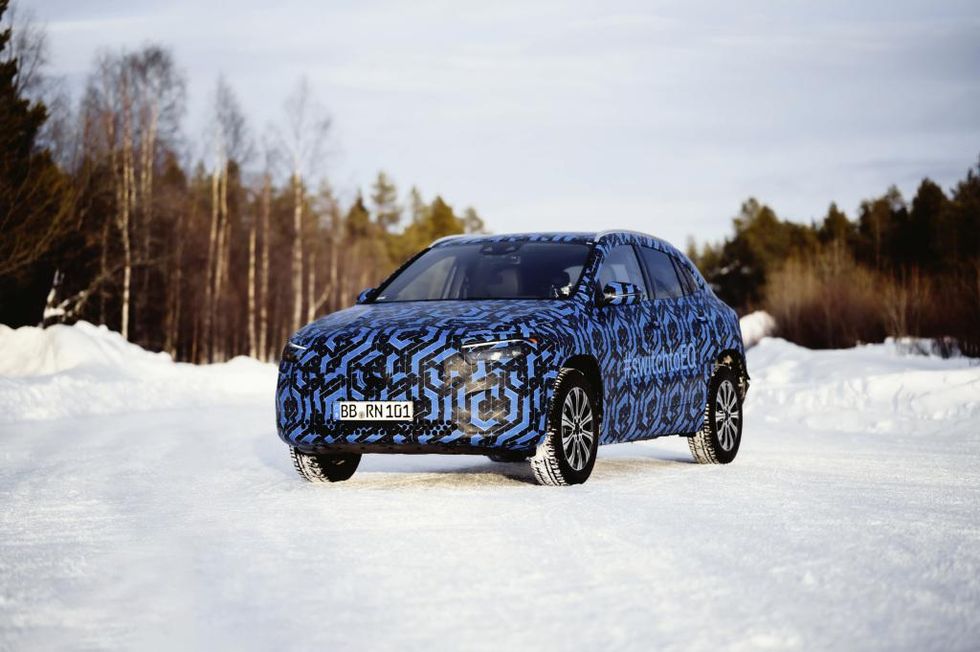 Prototype of the electric Mercedes EQA, due in 2021Mercedes
Mercedes today also revealed some photos of its upcoming electric models, albeit disguised by blue patterned camouflage. The EQS is featured at the company's production facility in Sindelfingen, German, while the EQB and smaller EQA compact SUVs are shown undergoing cold-weather testing.

A more heavily-disguised prototype of the EQE, which will likely become an electric answer to the E-Class, is also currently being test-driven ahead of its reveal next year.
Little has been said about the cars themselves, such as their range, performance and price. But given today's Mercedes naming convention it looks like the company will have electric alternatives for several of its most popular models by the end of 2022, with four all-new EVs going into production in 2021 alone.
JuiceBox 40 Next Gen Smart Electric Vehicle (EV) Charging Station with WiFi - 40 amp Level 2 EVSE, 25 Foot Cable, UL & Energy Star Certified, Indoor/Outdoor (Next Gen 40 Amp 14-50 Plug, Black/Grey)
From Your Site Articles
Related Articles Around the Web
Like GearBrain on Facebook