For those moving to a new home, who have a lot of smart devices in their old space, shifting them from one to another may seem like a hurdle. But there is a quick trick that may help save you time — and effort — in getting these smart lights and more working in the new home.
If you would rather leave some devices behind for the new owner to use, linked below are some guides to help you perform factory resets on your equipment. Following the instructions will ensure you are fully logged out, your data is deleted from all devices, and the new owner can safely log in, as if using your old smart home equipment for the very first time.
Read More:
But if you want to bring them with you, there is a simple step that you'll be happy to know — which involves using the same Wi-Fi network name and password at both old and new properties.
Many of your smart home devices communicate with the internet via your router. Some, like Hue smart lighting, also use a bridge that connects to the router, while other devices connect directly to your Wi-Fi network.
So long as you plan to keep most of your devices in the same room type when you move – transferring smart light bulbs from the kitchen of one property to the kitchen of another, for example – then keeping the same Wi-Fi network name and password will save you lots of time.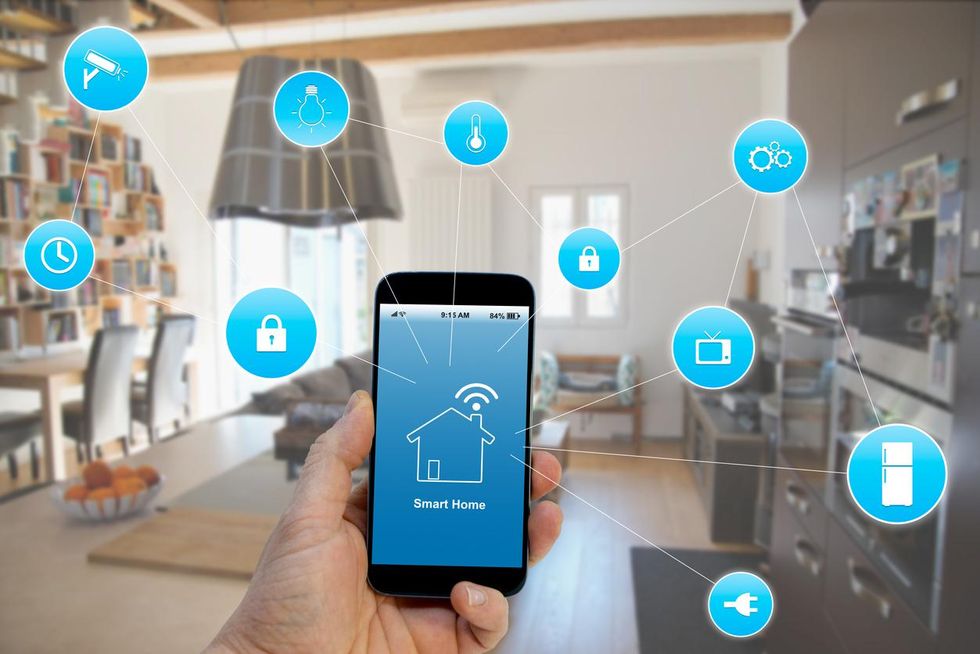 With the same Wi-Fi name at your new home, all of your devices will automatically connect even in the new spaceiStock
Even if you buy a new router, so long as the network name and password are the same as in your old property, all of your devices will instantly connect to the new network. Just plug everything into the same room as before – the lounge, the master bedroom, etc – and all of your smart home settings, routines and commands will remain intact. It's honestly that simple

This saves you from having to spend the time setting up all of your equipment again, and means that devices like LIFX smart bulbs will automatically connect and behave just as they did in your old property. Just remember to physically label every bulb so you know which room it came from, and so it's put back in the same named room, like your bedroom, in the new house.
If you don't keep the same Wi-Fi network name and password, then you'll have to spend a great deal of time manually connecting all of your smart home devices to the new network. That's why we think this is a trick well worth remembering when moving your smart home.