Moving house is probably one of the most stressful things we do, and with each move there's usually more and more stuff to box up and relocate.
It's bad enough packing up all of the usual household items, but I recently discovered that moving even a small smart home system can throw up a lot of complications.
Having just moved house, here are some tips I'd like to share - tips I wish I had thought of before throwing all of my smart home devices in a box and completely forgetting what everything is…
Label everything
Tip number one is to label absolutely everything. It's all very well coming up with smart names for every light bulb, door sensor and smart speaker, but if these names can only be seen through smartphone apps, setting up in your new house is going to be a pain.
I have a couple of Philips Hue light strips and two of the company's controllers. Currently, half-unpacked in my new apartment, I have no idea what belongs where. Which one was stuck to the TV in the old lounge, and which was run behind the wardrobe in my bedroom? No idea.
I also don't know which Amazon Echo is which, and the same goes for my Wyze door and window sensors, and a pair of smart plugs.
Clearly, this now means a lot of trial and error as I plug each item in, connect it to the Wifi and see what it does. Is that smart plug called 'heater' or 'fan'? I won't know until I try it.
So yes, you should absolutely come up with a good physical labelling system, and slap a sticker on every single item. The relief of knowing where everything goes will make a huge difference when it's 1am and you're still unpacking.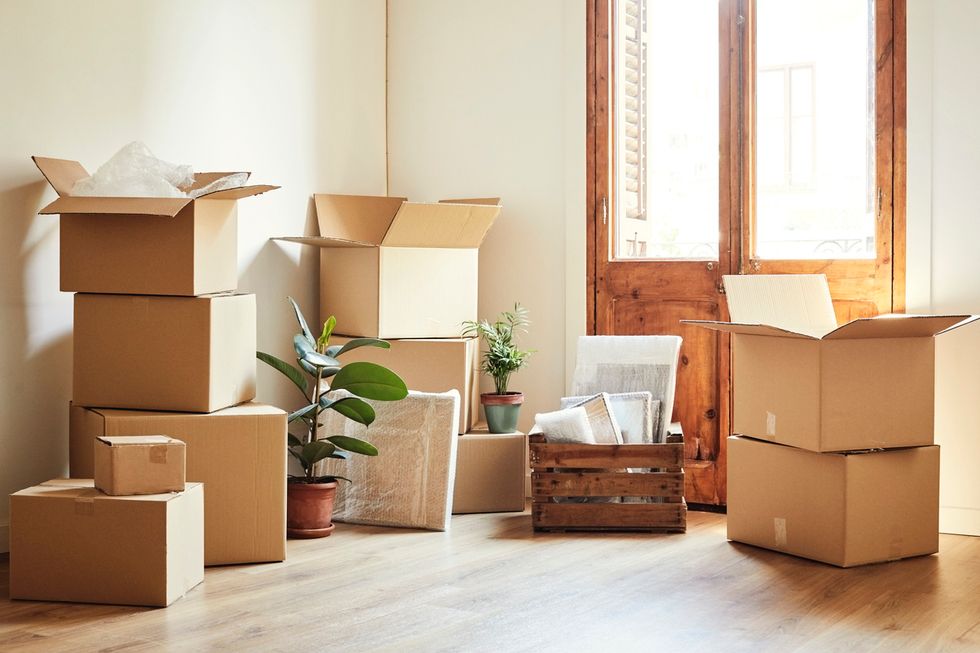 Without Wifi, your smart devices will remain in boxes at first iStock
Return everything to the same room type, if possible

If you are moving between two similarly sized properties, then you might be able to relocate devices in the same room type. For example, the two smart bulbs assigned to a group called 'desk lamp' in your lighting app can be put straight back on the desk in your new place, and the light strip called 'television' can be returned to the same place, too.
Again, this only properly works if you physically label everything before you box it all up.
Brother P-Touch Cube Smartphone Label Maker, Bluetooth Wireless Technology, Multiple Templates Available for Apple & Android Compatible - White
Create new groups and device names

If you're moving to a substantially different property (my desk is now in my bedroom instead of the lounge, for example) then you'll want to get to grips with changing the groups and names of your smart home devices.
Google and Amazon go about this in different ways, but it doesn't take long once you've identified each individual item (like bulbs, plugs, switches and sensors) in the Google Home or Amazon Alexa phone apps. You may also want to reorganize the locational names of your smart lights and plugs. Again, this isn't too tricky but will be time-consuming if you've taken a lot of bulbs with you in the move.
On the contrary, we have previously explored the option of leaving smart home devices behind, and what affect that might have on the value of your home. If the numbers add up, a clean break and a whole new setup could be an option.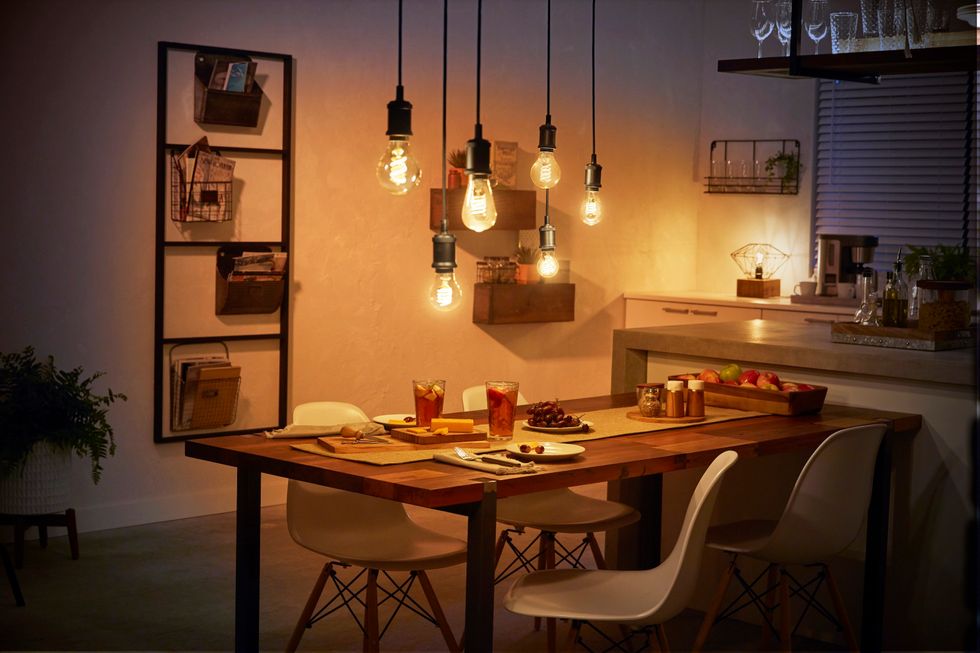 Smart lights and bulbs may need renaming and assigning to a new group Philips Hue
Extension cables (with USB ports) are your friend

I probably own half a dozen extension cables. Added up they have the sockets to power a double dozen appliances, plus maybe 15 more devices via USB ports.
Most of these were bought due to poorly-positioned wall outlets, or a need to power lots of items in one place - like at a computer desk, or TV cabinet. I also place one by my bed for charging my phone and watch, but also for powering a smart light strip, lamp, speaker, and a Lumie sunlight simulation light.
These extension cables are generally cheap, and increasingly come with four or five USB ports on their side, which is incredibly useful.
So take all of yours with you, but be prepared to buy a couple more in your new property, thus giving you lots of flexibility when it comes to the placement of lights, speakers, smart plugs and chargers.
Wemo Mini Smart Plug, Wi-Fi Enabled, Compatible with Alexa and Google Home (F7C063-RM2) (3 pack) (Renewed)
Have a no-internet contingency plan

Although I've moved into my new apartment, I won't have any television or Wi-Fi for the next couple of weeks, while I wait for an engineer to visit and the connection to be switched on. For what it's worth, I'm in London and am using Sky for both my TV and broadband.
In the meantime, I still have to work during the day (which I mostly do at home), and be entertained in the evening. Thankfully, I recently upgraded my phone contract to an option which has unlimited data, and even allows for computer tethering and Ultra HD video streaming without costing any extra. This means I can broadcast Wi-Fi from my iPhone and connect my Mac to it. The connection is around 45 Mbps down and 8.2 Mbps up, which is perfectly usable for now.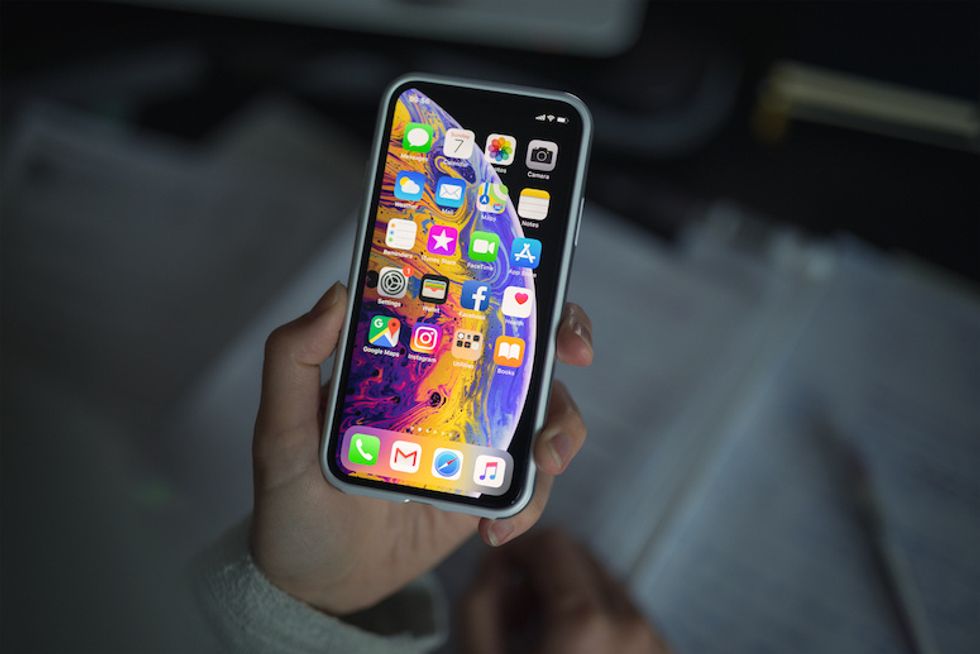 Your smartphone is a great stopgap for Wif, but it can't do everything Getty Images
But connecting all my smart home devices to an iPhone for just a couple of weeks, then connecting them all to the router when that arrives, is something I haven't the time for. I've also failed to get a Samsung TV and Xbox One X to see my iPhone's connection, so that's a non-starter for now but something I might troubleshoot later.

The lack of proper Wi-Fi also means nothing is connected when I leave the property with my phone in my pocket, and crucial devices like the Ring video doorbell and security cameras can't be used yet. The result is a home with very little smartness, and some new devices like smart thermostats and smoke alarms will take a little while to get installed. At least smart lights work, but without Wi-Fi I have no control over their color or brightness, so they default to bright yellow.
This may all sound like common sense, but it's surprising how quickly smart home devices become a way of life, and we forget exactly how they work - and that they require an internet connection.
In short, label everything, buy more extension leads than you think you'll ever need (ones with USB ports, ideally), and have a contingency for being without Wi-Fi for a week or so.
Ring Video Doorbell with HD Video, Motion Activated Alerts, Easy Installation - Satin Nickel