Think you don't need a smartwatch? Find it distracting, as Z-Wave Alliance's Mitchell Klein does, when people are glancing down at their ringing, flashing watch for notifications and calls? Clearly you're not alone. But the day when smartwatches mirrored the same features as smartphones have passed.
Smartwatches now serve up medical features from tracking your sleep to alerting you to dangerous heart rhythms — some even do both — just from your wrist, and without needing to check into a sleep clinic or head to the doctors office. Smartwatches should never replace a doctor visit. But as a supplement to medical care these devices that started as a way of tracking time have turned into legitimate devices to consider in addition to a smartphone.
Consumers are starting to agree. About one in five Americans now use a smart watch or a fitness tracker, according to a recent study from the Pew Research Center, according to data collecting in June 2019. And when it comes to using this data for heart disease research, 41 percent say it's "acceptable," as compared to 35 percent who say it's "unacceptable."
Certainly features vary wildly depending on the brand and price spent on these wrist wearables. At the higher end of the spectrum are true luxury objects, smart watches from Louis Vuitton to Breitling that can command anywhere from $4500 to $8600. For that price you'd be fair in assuming an on call physician might be thrown in as well. (You'd be wrong.)
But people can pick up a smartwatch for as little as as $50 that can still track some basic health metrics like how much activity you've logged off the day. Still, to get the medical data like those that watch for heart arrhythmia, you're looking at a more (much more right now) limited selection in terms of smartwatches, although these are growing. Here are the smartwatches that can run — or promise to soon run — an electrocardiogram on you from your wrist, and pick up on any arrhythmia you may be experiencing.
Withings Move ECG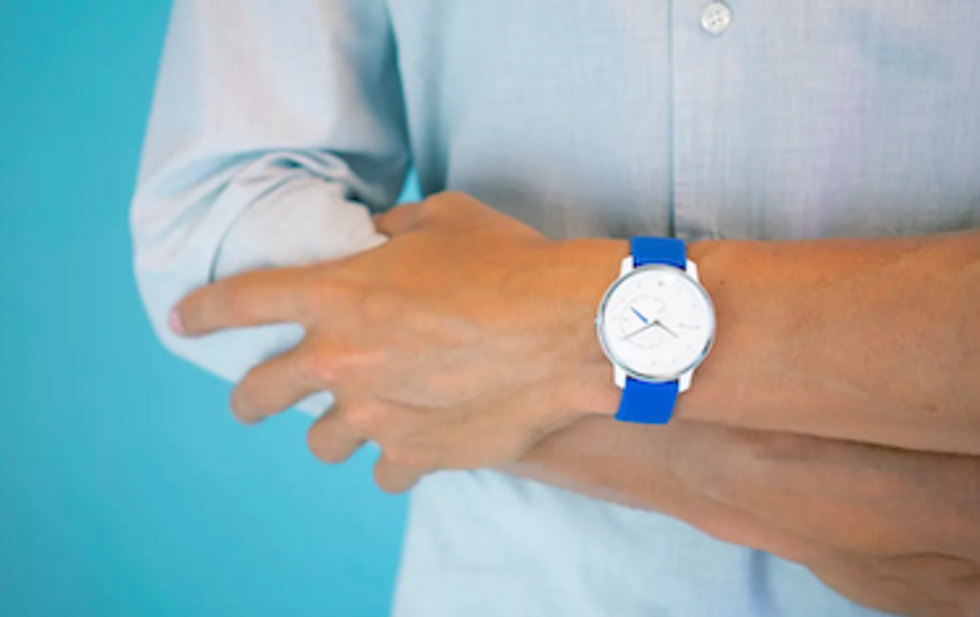 The Withings Move ECG smartwatchWithings
Withings Move ECG is a more affordable smartwatch that still delivers the ability to read an ECG. But if you live in the United States, you're out of luck getting your hands on this device. Currently, you can purchase the Move ECG in Europe, although we have found resellers on the web who are shipping the smartwatch to the U.S. for a bit higher than the $129.95 that Withings says it will sell for in the U.S.

The Move ECG works like the Apple Watch Series 4 and Series 5 in that you can take a ECG from the watch itself, by pressing a button on the device and then seeing the results show up on a paired smartphone.
Withings Move - Activity Tracking Watch
Samsung Galaxy Watch Active 2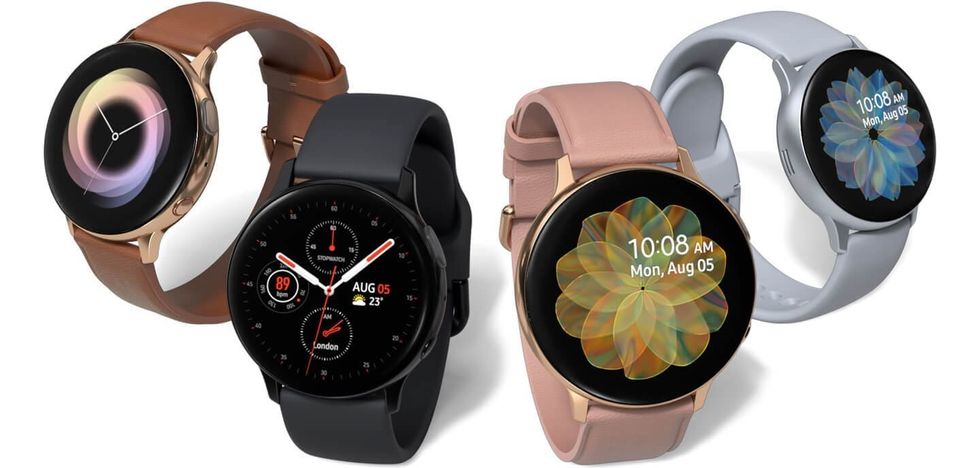 The Samsung Galaxy Watch Active 2Samsung
Here's another smartwatch that promises ECG features but doesn't have that ability live in the U.S. yet. Samsung promises the new Galaxy Watch Active 2, which starts at $249.99, will eventually have an ECG reader, but like Withings that feature isn't live — not in the U.S., and not frankly anywhere.

The feature, when live, is said to be able to alert you when a heart rate is going out of normal beats during the day. But when it goes live? That's still unknown.
Samsung Galaxy Watch Active2 W/ Enhanced Sleep Tracking Analysis, Auto Workout Tracking, and Pace Coaching (44mm), Aqua Black - US Version with Warranty
Apple Watch Series 5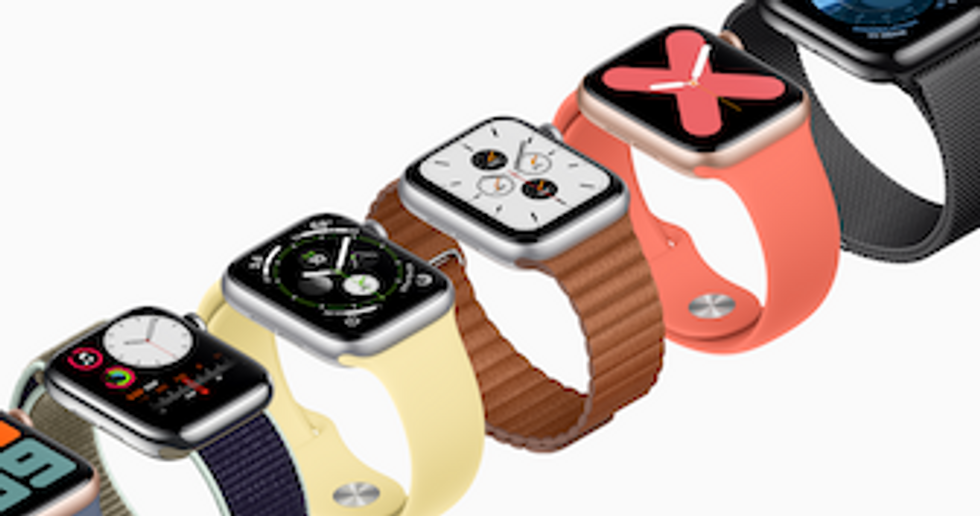 The Apple Watch Series 5Apple
Finally, a smartwatch that has an ECG — and you can buy now in the U.S. The latest Apple Watch, which starts at $399, has an all-day 18 hour battery life, and of course the ECG feature which went live in 2018 with the previous version, the Apple Watch Series 4.

To take an ECG, you hold both the Digital Crown and the reading begins, typically taking 30 seconds. While being able to take an ECG from a consumer device is fairly substantial, Apple warns people that the device is not meant to detect whether someone is having a heart attack. Mainly it's to be used to read whether the heart is beating in sinus rhythm (which is typically normal) or is in atrial fibrillation, or AFib, where the heart is beating irregularly.
Apple Watch Series 5 (GPS, 40mm) - Space Gray Aluminum Case with Black Sport Band
That irregular beat, an arrhythmia, is something that should addressed by a medical professional. But it is crucial to note that atrial fibrillation is only one kind of arrhythmia. There are more than a dozen others, like atrial tachycardia, that the Apple Watch, nor other devices on this list, cannot at this time detect.
This is key to making any decision about buying a ECG-enabled smartwatch — whether you choose Apple's or hold out for one of the others. While offering some health details that may help people monitor and watch their heart, they are not a complete medical exam, and cannot replace a doctor. The provide a snapshot into a small window that certainly can help wearers who suffer from AFib. But thinking this is a medical facility on the wrist? We're still years (and years) from that future scenario.
How to Setup an Apple Watch www.youtube.com