Like GearBrain on Facebook
Withings Move ECG — a smartwatch that can take an electrocardiogram in 30 seconds — is now on sale in Europe. The device, which includes three electrodes inside and on the watch, can detect atrial fibrillation (AFib), an irregular heart rhythm and show the results in the Health Mate app.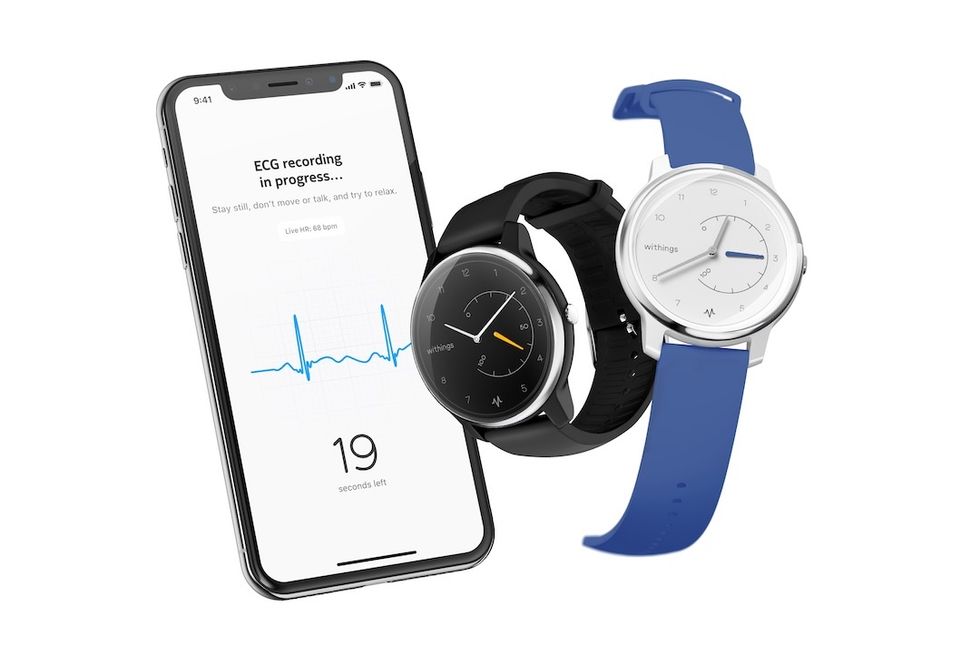 The Withings Move ECG was announced in January, along with the Withings Move smartwatchWithings
Read More:

Withings first announced the Move ECG in January along with two other devices including the Withings BPM Core and the Withings Move. The Move ECG works with both iOS and Android devices, but if not connected to an app will hold on to the data and sync later.
Wearers can take an ECG reading just by pushing a single button on the watch, and then pressing on both sides of the bezel to just start a recording. After 30 seconds, an app reading is shown that lets someone know if their heart rhythm is either normal or showing AFib.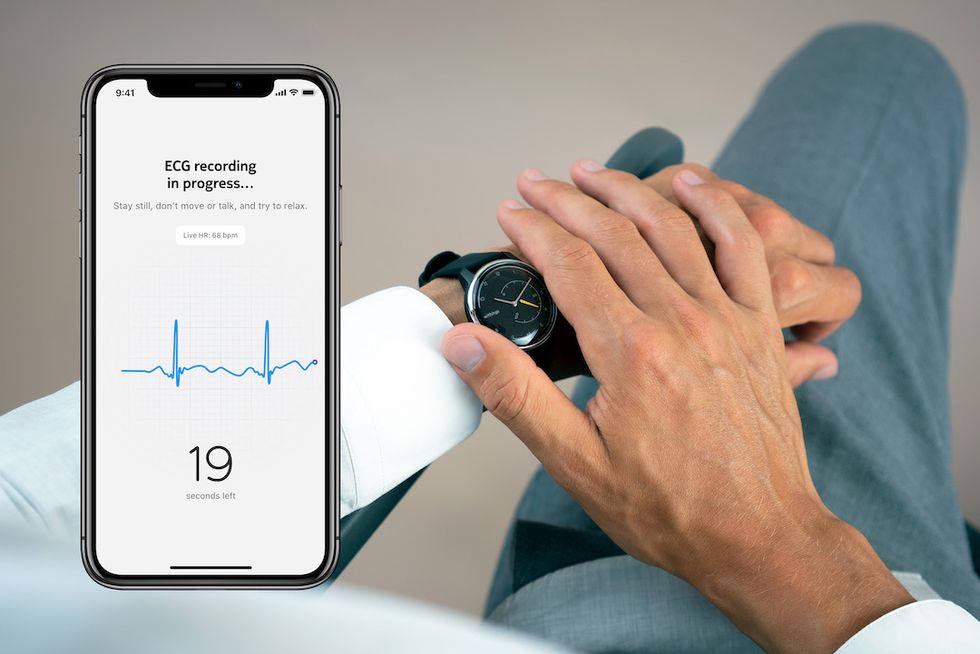 The Withings Move ECG can read a heart rhythm, with live results, just by touching the smartwatchWithings
Wearers can also see a live electrocardiogram in the app, and can then push results to a doctor or medical facility.

There's also fitness tracking built into the device, which can track calories burned, distance traveled, even elevation and floors that are walked. The watch is also water resistant up to 50 meters, and has up to 12 months
The smartwatch is first going on sale in Europe, and is expected to be available in the U.S. by the end of 2019, following clearance from the U.S. Food and Drug Administration. The Withings Move smartwatch, a pared down version of the Move ECG, is already on sale in the U.S.
The Move ECG can be purchased starting today for £129.95 and also €129.95 on both Withing's site and retail shops. The Withings BPM Core, which GearBrain is currently testing, is expected to go on sale soon.
From Your Site Articles
Related Articles Around the Web
Like GearBrain on Facebook