It's a tough life being a technology early adopter. You pay more money than most for the latest and greatest products, but just a few years down the line you'll be forced to upgrade again as they are no longer supported.
As the TV 'streaming wars' kick off this fall, this is the situation some Samsung TV and Roku streaming stick owners find themselves in.
Read More:
This is because older products from those two companies will lose access to Netflix from December 1, and they also aren't able to install the Apple TV app, which is required to watch the company's new TV+ service, which launched earlier in November.
Roku Premiere | HD/4K/HDR Streaming Media Player with Simple Remote and Premium HDMI Cable
Apple provides a list of products - televisions and streaming sticks and boxes - on its website that work with the Apple TV app, and some owners may be surprised to learn how new their TV has to be to get involved. For example, according to Apple's list, Samsung televisions made before 2018 can't get the Apple TV app.

It's a similar story for LG, where only televisions from 2019 are supported by Apple TV, and even then two are listed as 'coming soon'.
Roku's product catalogue is fairly well represented, with over 20 devices listed as working with Apple TV. But some older models - like the XR from way back in 2009 - cannot access Apple TV.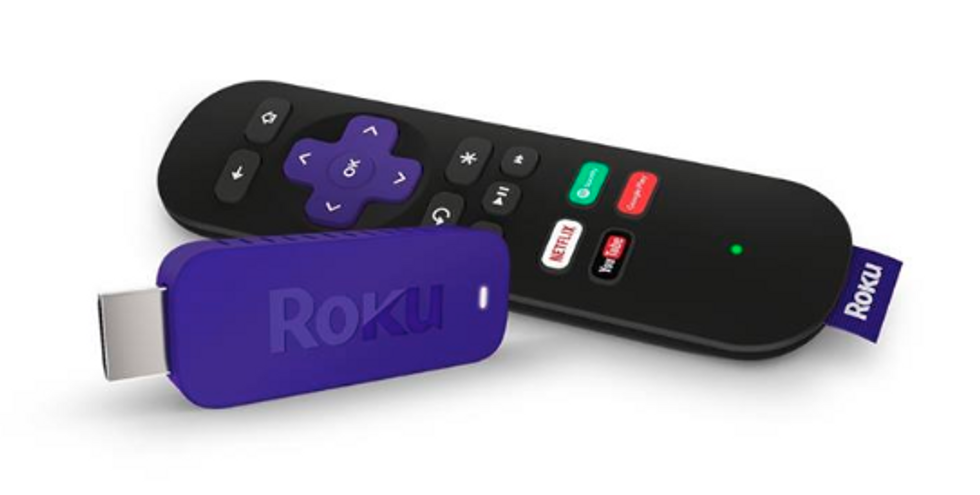 Older Roku devices will lose access to Netflix on December 1 Roku
It is Roku products of that age which are also about to lose access to Netflix. While neither Netflix or Roku have explained exactly why older devices will no longer work, it is believed to be an issue with Netflix' AutoPlay feature, where the next episode of a show automatically starts when the credit of the previous one roll.
As per messages on Roku's customer support website from May this year, the company has no control over other services' wishes to implement an AutoPlay feature. And while Netflix says the feature can be switched off in its own settings, an upcoming change to how this works is believed to be the reason older Roku streamers (and Samsung TVs from 2011 and before) will no longer work.
A message will soon appear on older Roku devices and Samsung TVs, stating: "Due to technical limitations, Netflix will no longer be available on this device after December 1, 2019". Netflix says this is due to "technical limitations".
The fix is thankfully a simple and relatively inexpensive one. New devices from Roku cost from around $30, and are compatible with both Netflix and Apple TV.
There was also some brighter news to report from the front lines of the streaming wars this week, as a ceasefire has been called between Amazon and Disney. This means the retailer will allow the upcoming Disney+ streaming app to appear on its Fire TV devices, after the two companies had previously disagree over advertising.
Launching in the US on November 12, the Disney+ service will work on smart TVs from LG and Samsung, plus streaming products by Amazon Fire TV and Roku.
Fire TV Stick 4K with Alexa Voice Remote, streaming media player