The price of Ultra HD televisions has fallen markedly over the last couple of years, along with with TV stations and streaming services increasing the amount of content they offer. This now makes it a great time to upgrade from a regular HD TV.
With four times as many pixels as Full HD, Ultra HD (UHD) content (also known as 4K) looks sharper and offers more detail, often with brighter, more vivid colors, and deeper blacks. But services to support this aren't available everywhere — and buying an Ultra HD TV isn't enough to turn everything you watch into the higher resolution.
Read More:
In the early days of Ultra HD there was very little content to watch, aside from demonstration footage and the occasional TV series. Now though, UHD movies and TV shows are available from many services, like Netflix, Amazon and Apple, plus YouTube, Hulu, broadcasters and cable TV channels, and Blu-ray discs.

Below we have included a list of services which offer Ultra HD content. Some also include UHD content with HDR (high dynamic range) and Dolby Vision, along with higher-quality audio like Dolby Atmos.
Netflix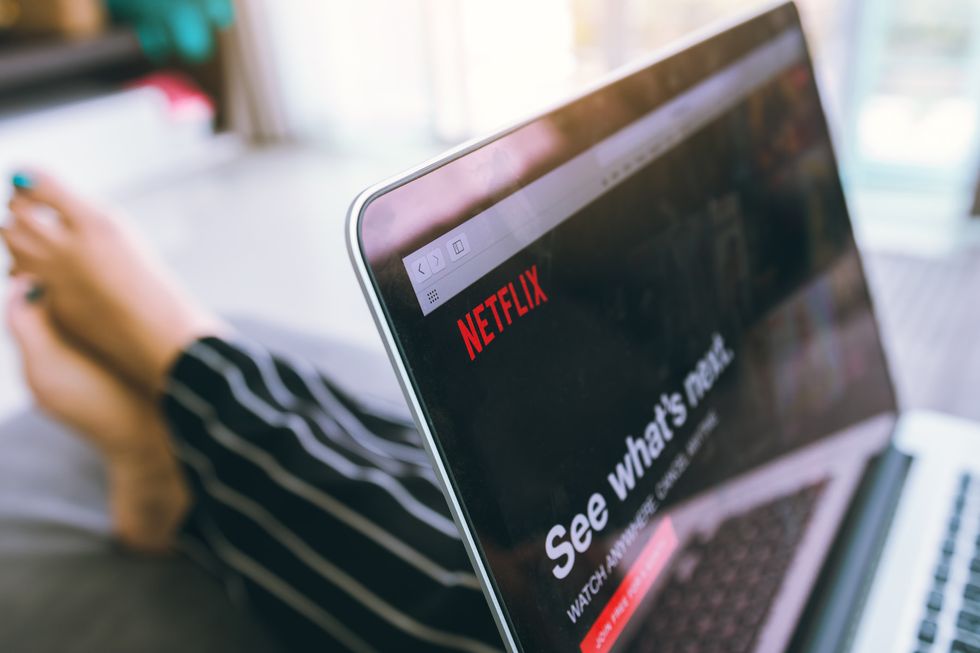 Netflix offers a wide selection of UHD content, but charges extra for itiStock
A go-to place for on-demand TV, Netflix was one of the first platforms to offer UHD content, and it now has a sizable library to browse. You'll need to pay for the Premium $16 plan to get access to UHD resolution, but we believe that price is worth spending, if you have a compatible TV.

Netflix began offering UHD back in 2014, with the second season of "House of Cards," and now much of its original content is available in 4K. This includes "Stranger Things," (offered in Dolby Vision if your TV supports it), "Chef's Table," "Designated Survivor," and "Our Planet," among many others.
As with all UHD streaming services, you'll need an internet connection speed of at least 20 to 25Mbps, and of course you'll need an Ultra HD television, and a device to access the content, like a Google Chromecast Ultra, Apple TV 4K, or the Amazon Fire TV. Many televisions can also access UHD content through their built-in streaming apps.
Amazon Prime Video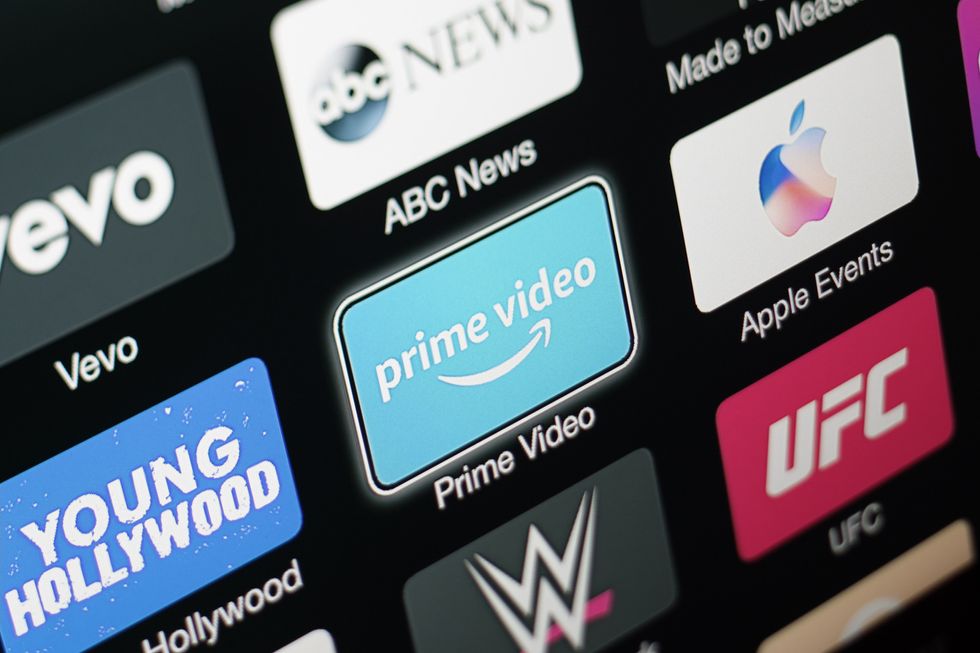 Amazon Prime Video app on Apple TV iStock
Instead of charging more for UHD resolution, Amazon Prime Video is included with the standard $119 per year Prime membership fee. Then, if your TV is Ultra HD and your internet connection is fast enough, 4K content will arrive on your screen at the higher resolution. Otherwise, it'll be shown in HD.

Some Amazon content, like "The Grand Tour," is shown in HDR too, which further boosts the picture quality and the overall viewing experience. Most of Amazon's original content is available in UHD, and much of this also comes in either HDR or Dolby Vision, if your television supports it.
UHD movies are also available to buy or rent from Amazon, but this catalogue changes on a regular basis. 4K movies to download and keep start at about $20.
Apple TV and iTunes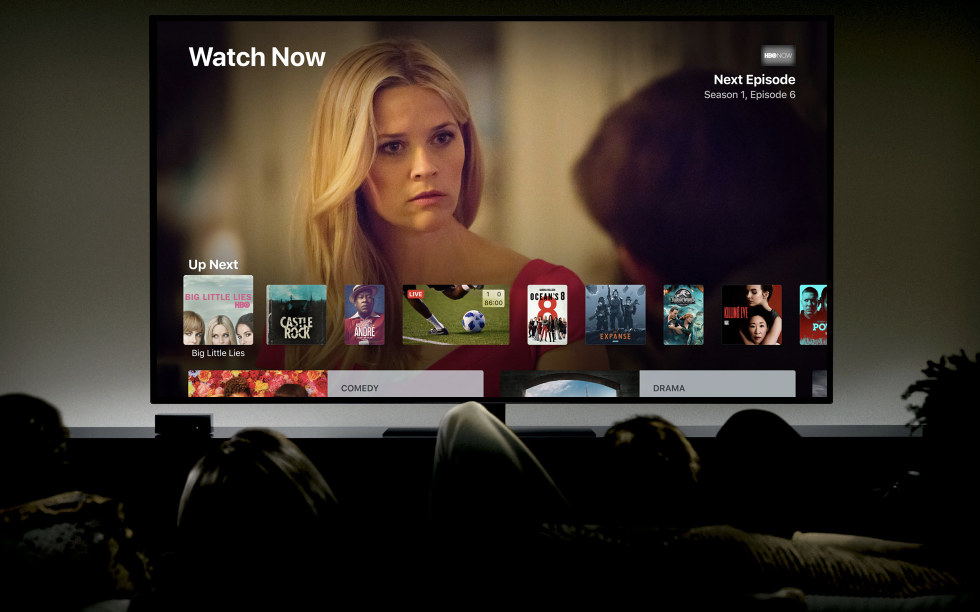 Apple charges no extra for 4K content over HD Apple
Unlike some services, Apple does not charge extra for all those additional UHD pixels. iTunes even lets you view the Ultra HD version of films you already own in HD, free of charge.

You need to buy the Apple TV 4K to access this content, and connect it to a 4K TV, then you can browse to the 4K section to see what's on offer. Some content also comes with HDR and Dolby Vision, if your television supports it. UHD movies from iTunes can be rented for around $6, while 4K movies to keep start at about $20.
Later this year, Apple will launch its Apple TV+ service, seen by many as a rival to Netflix and Amazon. You can expect to see all of Apple's original content offered in 4K.
Ultra HD Blu-ray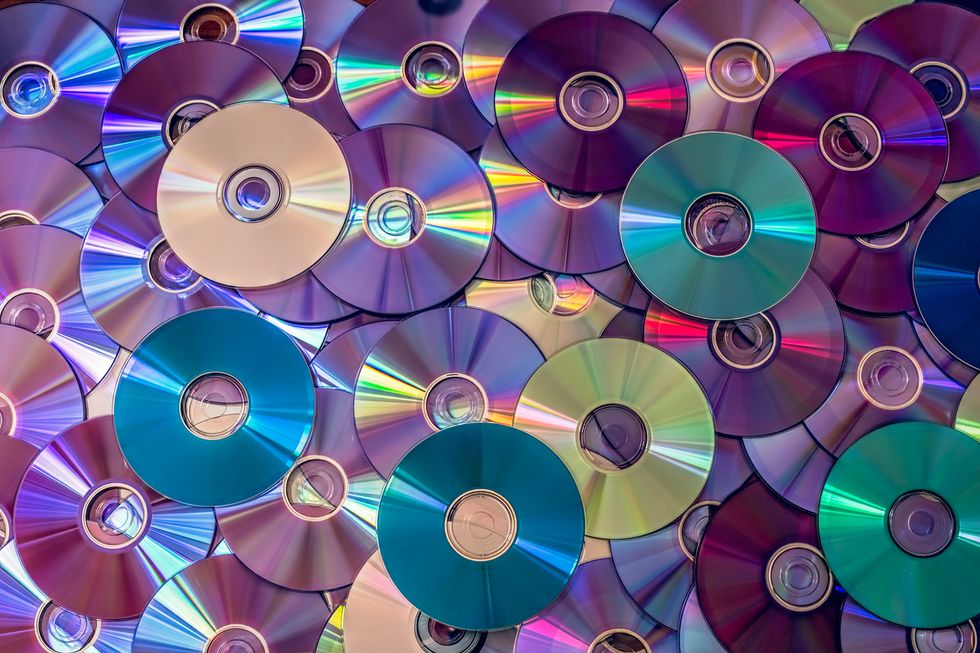 Blue-rays discs are pricey, but offer the full Ultra HD experience iStock
Buying a film on disc and slotting it into a player may seem antiquated in 2019, but there is still good reason to do this. For a start, people still like to own their media collections, and not pay monthly to access them online.

Secondly, and more importantly, the video and sound quality is often higher when coming from a disc rather than a stream. For home cinema buffs, Ultra HD Blu-ray discs are the way to go, and there is a broad selection of movies to pick from — but the prices are still a fair bit higher than regular HD Blu-rays, so building your collection won't be cheap.
YouTube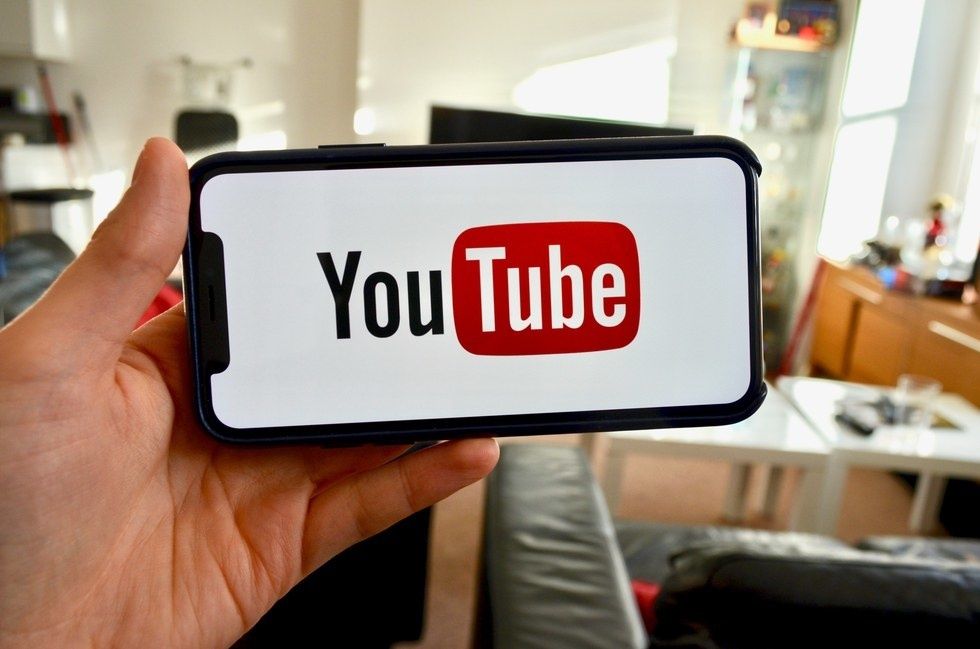 YouTube offers a wide range of 4K content on its TV app GearBrain
YouTube is quite possibly the largest source for Ultra HD content, but this is mostly because of YouTubers uploading videos shot on 4K cameras. Naturally, the quality here will vary massively, from a teenager filming a pet dog on her iPhone, to a high-end YouTube channel with television-like production value and Ultra HD cameras.

You can also pay for professionally-produced content from YouTube via the $12 per month YouTube Premium service, or movie rentals and purchases, which cost from around $2 and $15 respectively.
Bizarrely, YouTube also offers 8K video, but good luck finding anything that will play this smoothly at native resolution.
Google Play Store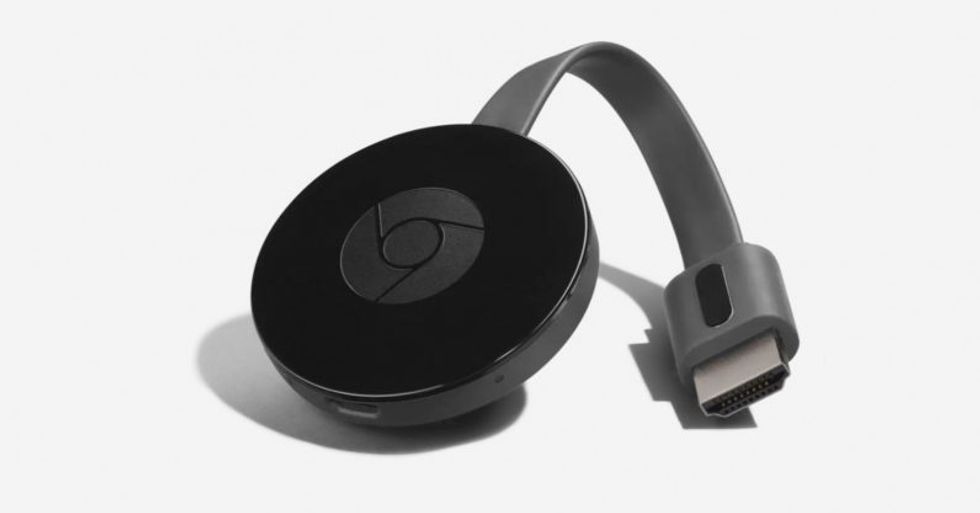 The Chromecast Ultra by Google can stream 4K content to a TV Google
As well as owning YouTube, Google has the Play Store which offers a good selection of UHD content. Google suggests a minimum internet speed of 20Mbps, and you can access this content via the company's own Chromecast Ultra, or through other 4K-compatible streamers, like those from Roku.

Google also sells the cheaper Chromecast, but this non-Ultra model doesn't support 4K video.
UltraFlix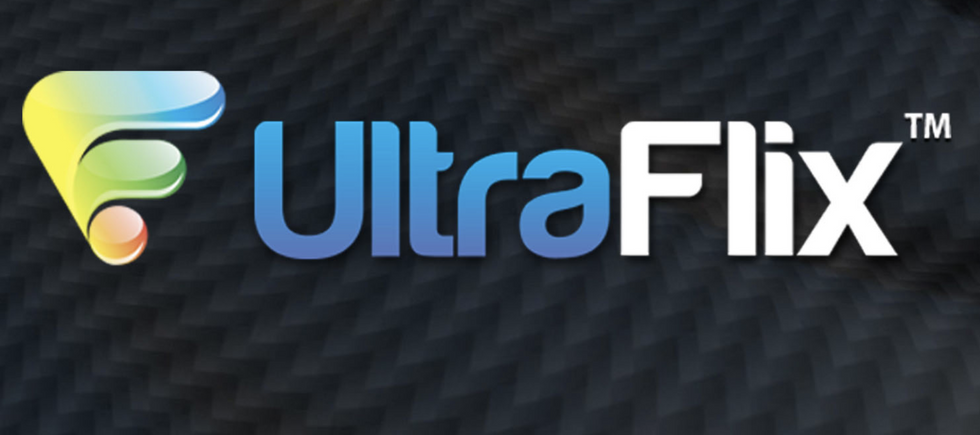 For those who want full UHD Blu-ray quality (and have a 100Mbps connection), UltraFlix can caterUltraFlix
The clue is in the name here — UltraFlix is a place to watch Ultra HD content, in a Netflix kind of way. Instead of offering a subscription service, UltraFlix charges for 48-rentals of its 4K content, with prices ranging from $2 to $10.

Prices vary depending on how new the movie, documentary or TV show is, and the quality of its 4K. A film which has been upgraded from HD to 4K costs less than one which was originally shot in 4K.
Available as an app on a wide range of streaming entertainment platforms, UltraFlix appeals to the most demanding of movie fans by offering Ultra HD content streamed at the same bitrate as a UHD Blu-ray disc. This, in theory at least, means quality identical to that from a disc, but demands an internet connection of at least 100Mbps.
At the other end of the scale, UltraFlix claims it can deliver 4K content at a lower bitrate over an internet connection of just 4Mbps, less than a quarter the speed required by Netflix and others.
Live television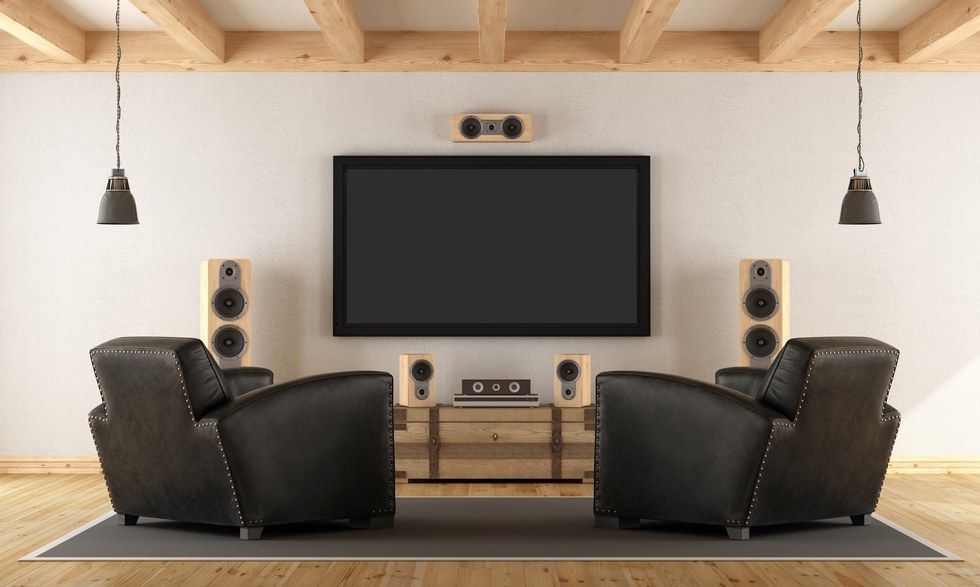 Television channels are yet to offer much live Ultra HD content iStock
While streaming services now offer a broad range of affordable and accessible 4K content, the same cannot be said for live TV. Services like DirecTV and Dish both offer a limited selection of Ultra HD content in the U.S., but most of this is made up of movies and major sports events.

In the UK, Sky and BT each have a single Ultra HD sports channel, and the BBC has started offering some sports events in UHD, including the FIFA World Cup and Wimbledon Championships, but early trials suffered from a noticeable time delay compared to the live broadcast — not ideal for major sports events, when you hear next door's cheers before your 4K stream shows the goal.
For now — and likely for the foreseeable future — Ultra HD content will continue to grow strongly on streaming services, while live TV will continue to miss out.