Netgear's latest is a Wi-Fi 6 router that can support speeds of up to 10.8Gbps, and adds a 6GHz band to the existing 2.4GHz and 5GHz options.
The Nighthawk RAXE500 Tri-band Wi-Fi router works in both a home or business environment, but is a unique solution for today's work-from-home scenario many continue to live in today. Especially for families where children may be attending school online, while parents work virtually as well, Wi-Fi networks are intensely taxed.
The new router adds a new spectrum, Wi-Fi 6, another road that's designed to be faster and have lower latency so data moves more consistency and with less potential to drop. Because of the tri-band support, there are now 12 streams of Wi-Fi available through the router. It also features WPA3 security, and also earned a 2021 CES Innovation Award Honoree nod.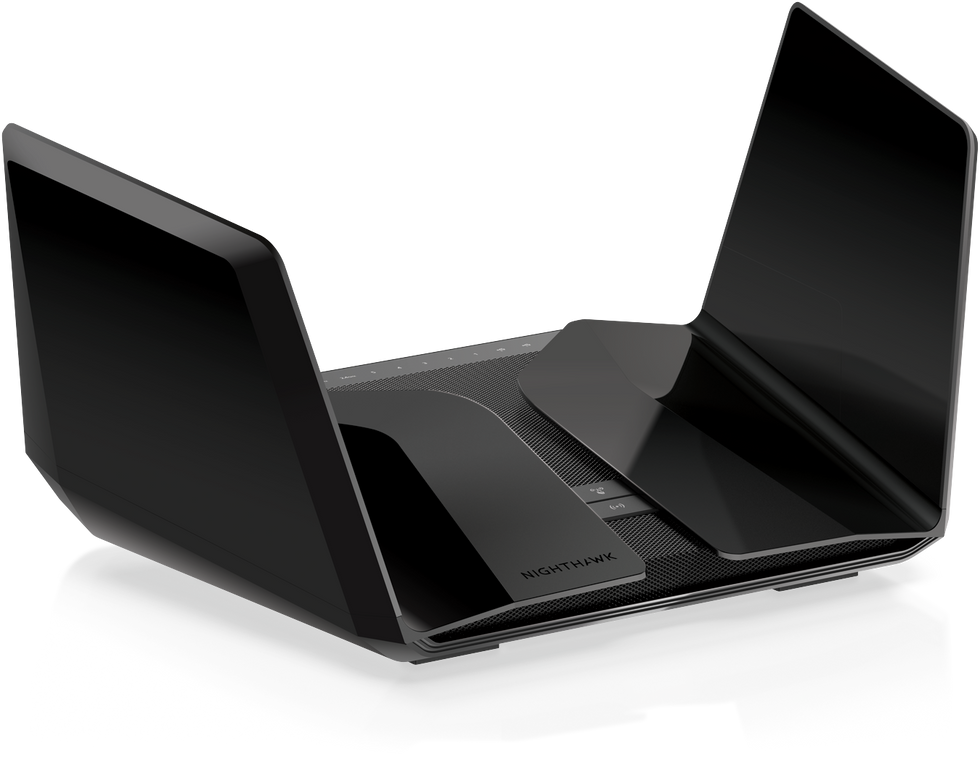 There are 12 Wi-Fi streams available on the Nighthawk RAXE500 Tri-band Wi-Fi routerNetgear
Netgear is known for its routers, including the Orbi mesh line, which has also been updated for 201 with a new Orbi Wifi 6 Cable Mesh System as well as the Orbi Pro WiFi 6 Tri-band Mesh System. Both launches also nabbed a 2021 CES Innovation Award Honoree spot as well.

"The proliferation of Wi-Fi over the last few decades first stressed the 2.4 GHz band and then eventually the 5 GHz band with Wi-Fi 4, 5, and 6," said Phil Solis, research director at IDC in a statement. "As regulatory bodies around the world open up the 6 GHz band, Wi-Fi 6E networks will provide enabled devices with the breathing room to use large channels even in dense and congested areas with higher average data rates and lower latency."