Think of a Wi-Fi router like you would the front door of your home. If a thief can break through there, they'll have easier access to your devices.

Your router broadcasts a Wi-Fi signal to all your devices that can pick up the connection, without a wire or cable, and keeping that connection secure is crucial for the safety of all your online devices. Here are nine simple steps you can use to make it more difficult to gain access to your Wi-Fi connection, and then to your devices through your router.
NETGEAR Nighthawk AX8 8-Stream WiFi 6 Router (RAX80) - AX6000 Wireless Speed (up to 6Gbps) | Coverage for Large Homes | 5 x 1G and 1x 2G Ethernet ports | 2 x 3.0 USB
Step 1: Don't label your Wi-Fi "My Home Wi-fi" or Wi-Fi Apt 4" or "My Netgear router" or anything like that. Just change the name to something that's a bit unique. The goal is not to hide that it's a router — but to hopefully not give neon pointing lights to the fact that it's specifically your router.

Step 2: Create a guest access for Wi-Fi for when people stay with you. Offer them that password (although, truthfully, guests shouldn't ask for your Wi-Fi when they come for a quick visit anyway.) If you want them to be able to get on Wi-Fi, giving them access to you guest account keeps them off your entire system. That's a safer bet.
Step 3: Have things connecting to the Wi-Fi that you're not using? Remove them. Disconnect them from Wi-Fi, or just take them offline. Maybe you're not using a smart light bulb anymore, or a smart device you've had plugged in for awhile has sat unused. There's no need to have them online, especially if you're not connecting to them via an app and staying current with updates.
Step 4: Even better, have some smart home devices connect over guest Wi-Fi so you can have more control over them — and they can't necessarily get into the main Wi-Fi connection you're using for your computer, for example.
Step 5: Change the default password on everything that connects to your router and Wi-Fi. Keeping your router safe — and your Wi-Fi — means keeping the things connected to it safe as well.
Step 6: Make your password complicated — not your pet's name. And keep it stored. Also, don't use the same password that you've used for other devices. You can consider a password manager to keep all your new, different (ahem) passwords in one place.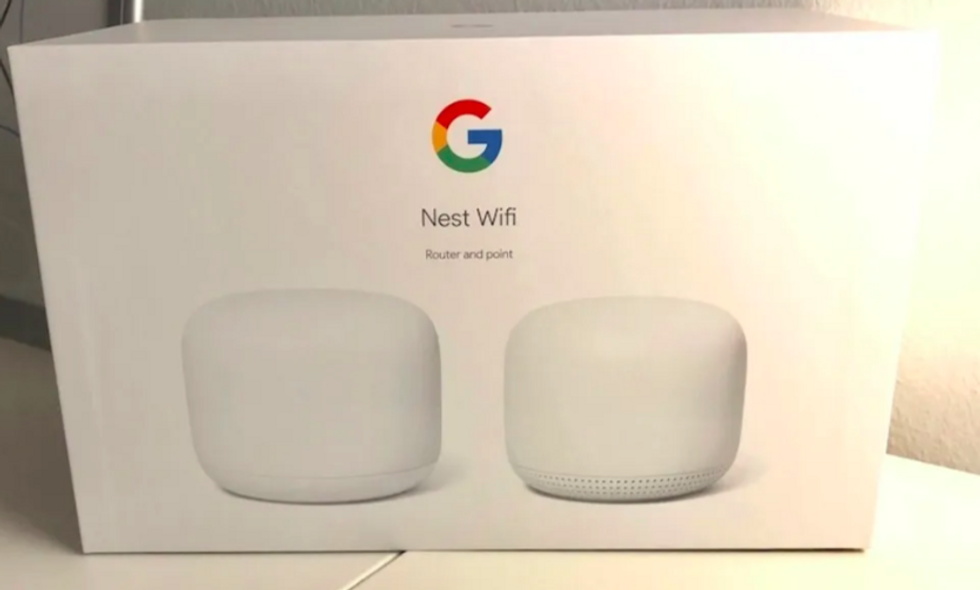 Google Nest Wifi uses WPA3GearBrain
Step 7: Try and have a router that supports WPA3 and Wi-Fi 6. This encrypts each connection to the Wi-Fi.

Step 8: Then change your password once in a while. And then go back to Step 2 — if you haven't created a guest password, do that and then change your original password again. Sure, you'll need to go back to your original devices and update that password, but you're also kicking off those devices that may be picking back on — and shouldn't.
Step 9: Keep all systems and firmware updated. That means when you're asked to update an operating system, or told one is needed, do it. So the same for any apps that control your smart devices, and also your router.
ARRIS SURFboard mAX Plus Mesh AX7800 Wi-Fi 6 AX Router System