Rumors of Apple holding a product launch event to reveal a new iPad Pro failed to materialize in March. But now it looks like the company's flagship tablet will receive an overhaul at the end of April.
Details are still scarce, but among the most prominent claims is that the larger 12.9-inch model of iPad Pro will become the first Apple product to have a Mini LED display. This is according to Bloomberg, which also warns that poor manufacturing yields of the new screen could mean short supply of the new iPad after launch.
Read More:
It was claimed today, April 12, how at least one of Apple's Mini LED display manufacturers recently had to pause production. It is also said that only the larger and more expensive 12.9-inch iPad Pro will feature a new Mini LED display, giving it enhanced contrast ratio and a brighter picture compared to the regular LED panel of the smaller 11-inch iPad Pro.
The smaller model is also expected to be updated in the second half of April, but reportedly won't have a Mini LED display. As usual, we can expect to see the tablets receive new, more powerful processors and potentially improvements to their cameras too.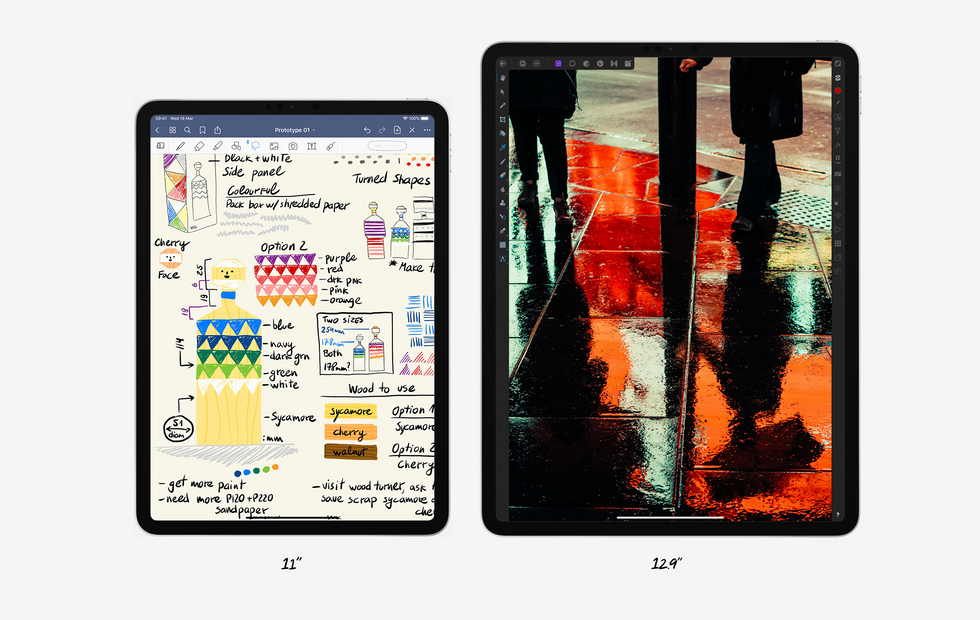 Only the larger 12.9-inch iPad Pro is expected to get the new screen technologyApple
Mini LED displays are illuminated from behind by many more LED bulbs (and small bulbs) than a regular display. This gives the device more precise control over which parts of the screener lit and which are dark, improving contrast and brightness levels. The technology is currently offered by some high-end televisions from the likes of Samsung, but is yet to be used on smaller products like smartphones and tablets.

Mini LED is not to be confused with Micro LED, which is a technology where the display panel itself uses smaller, light-emitting LEDs instead of using pixels illuminated from behind.
Apple last updated its iPad Pro range in March 2020, adding lidar cameras for improved augmented reality performance. Before this, the iPad Pro was updated in October 2018 and June 2017. If new tablets are revealed in the second half of April as planned, this would be Apple's first media event of 2021. Due to the pandemic, the event is expected to take place online instead of in-person at Apple's California headquarters.