Like GearBrain on Facebook
Google's Nest smart home division is reportedly preparing to launch a new thermostat, featuring motion sensing technology and a lower price.
We first heard rumors of an updated Nest Thermostat ahead of Google's hardware event at the end of September. But, while the new Nest Audio and Chromecast with Google TV arrived as predicted, other smart home devices were nowhere to be seen.
Read More:
Now speculation of a new Nest thermostat has returned, in the form of a report from Bloomberg, stating the device will feature hand gesture technology. It is also claimed Nest is getting aggressive with its pricing, putting the new thermostat out at $129. This is significantly less than the company's current $249 flagship thermostat, and even undercuts the simpler $169 Thermostat E.
The new model is said to include a sensor similar to the radar unit fitted to Google's Pixel 4 smartphone from 2019. In that guise the technology was called Soli and intended to help users control their phone without touching it, such as while cooking. But the feature wasn't well-received, and does not appear on the newly announced Pixel 5.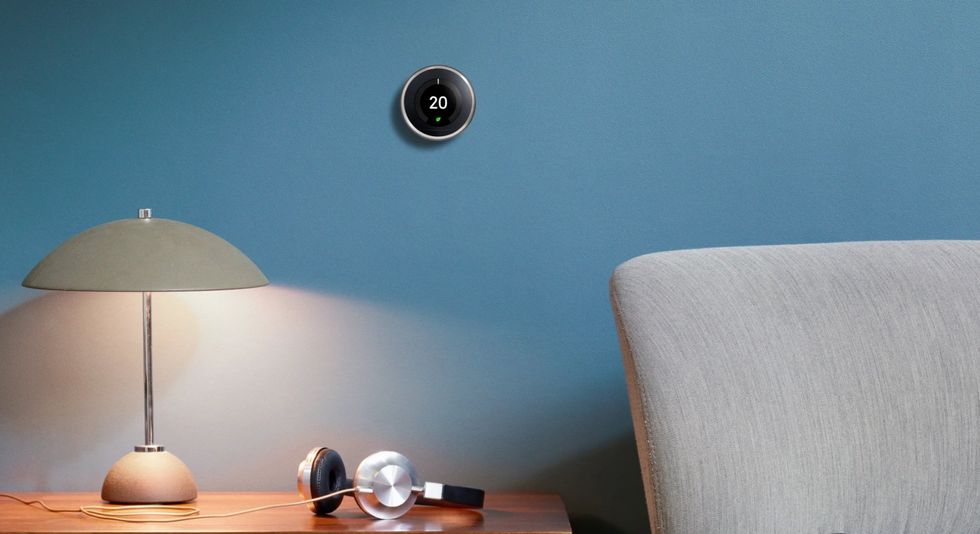 The current Nest thermostat is priced at $249Nest
It is claimed the new Nest Thermostat will use the radar-powered technology to interpret hand gestures for adjusting the temperature and navigating menus. While we can see it being useful to quickly adjust the temperature with a wave as you walk past, it isn't yet clear why hand gestures are an improvement over the current system of rotating the thermostat.

Rumors of gesture control emerged after a device believed to be the new Nest thermostat was spotted in FCC documentation, as is normal ahead of a new product going on sale. In particular, it was noted that the thermostat has a 60GHz radar transmitter, which is the same hardware as used by the Soli feature of the Pixel 4 smartphone. The as-yet-unannounced thermostat also has 802.11n Wi-Fi and Bluetooth 5.0.
The new model is said to have a plastic constriction like the Thermostat E and will not have the more premium metal finish of Nest's flagship. We are interested to see if the new model will sit alongside the original, or if it will replace both current models and see Nest sit at a lower price point, undercutting rivals like Ecobee and Honeywell.
The thermostat market is one of the slower-moving sectors of the smart home industry. It will be interesting to see if Nest expects existing owners to upgrade their thermostats to the new model, or if this is purely a move to target more consumers with a lower, far more aggressive, price point.
How to Install Nest Smart Thermostat www.youtube.com
From Your Site Articles
Related Articles Around the Web
Like GearBrain on Facebook