You would be forgiven for thinking the virtual reality market never really took off in the way everyone hoped it would. Bulky headsets with multiple cables tethering users to an expensive computer, limited content, and high prices remain potent memories for many. Added to this, Samsung — an early leader with its phone-powered headsets — hasn't updated its Gear VR for nearly two years, and made no mention at all of VR at its recent Unpacked event. But the truth is that VR is continuing to push forward — and at a rate where companies like Sony, HTC and Oculus believe continued investment is worthwhile.
Read More:
In the last week alone, Sony, HTC and Oculus have made positive announcements about VR.

First came Facebook-owned Oculus and the Rift S, a self-contained VR headset which promises PC-grade power and wireless convenience for a reasonable price of $399.
It'll launch in the spring as a device to replace the original and aging Rift, bringing with it a higher resolution display and improved optics.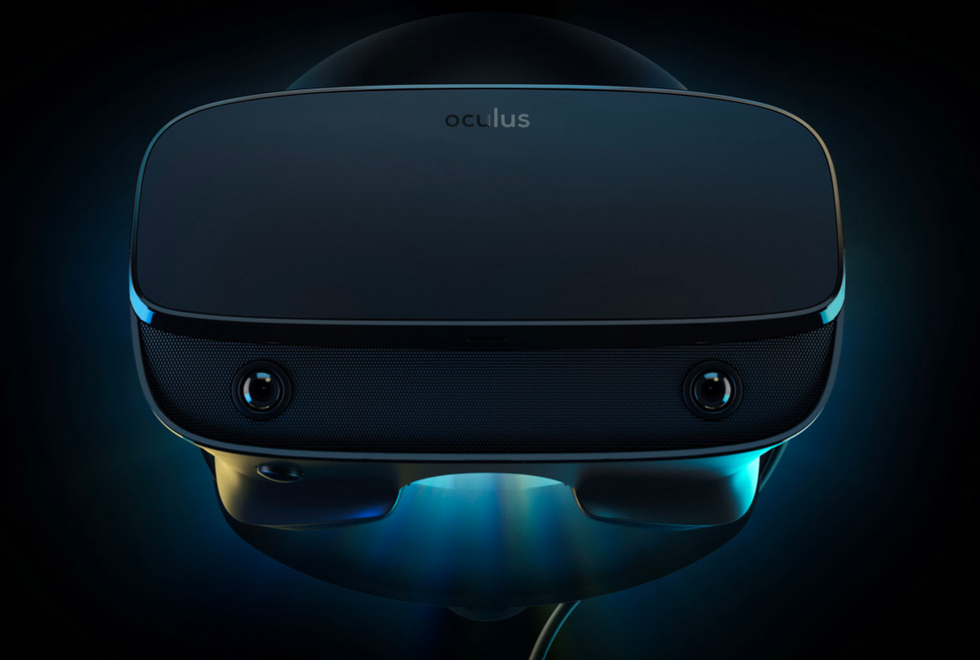 The new Rift S VR headset by Facebook-owned Oculus Oculus
There's also a new feature called Passthrough+, which gives users a glimpse of the real world ahead of them, but presented around whatever they are playing or watching, so there's no need to remove the headset.

Made in partnership with Lenovo, the Oculus Rift S promises increased comfort and better weight distribution over its predecessor, with outside light more effectively blocked, and a tidier cable management system.
Hardcore gamers may complain at the relatively minor changes, and that it doesn't represent an entirely new 'Rift 2', but the Rift S is for developers as much as gamers. Facebook knows it needs to offer a VR system for developers to test with, and if it can lower the financial barrier to entry for them, then they can create more content for everyone else to enjoy.
Next came HTC, which on March 25 confirmed the new Vive Focus Plus will launch on April 15. Boasting updated controllers, better lenses and revamped headset ergonomics, the device will cost considerably more than the Oculus Rift S, at $799. Self-contained and with two fully tracked motion controllers included in the box, the headset is aimed at the business market.
Look past the seemingly high price, and this headset proves that the enterprise market for virtual reality is also alive and well. Because, while video games serve as great VR demonstrations, handset makers like HTC know that businesses are also keen to use VR — whether that's a company selling VR gaming experiences, or a property developer looking for new ways to sell unbuilt apartments.
The Vive Focus Plus has a 3K AMOLED display with a resolution of 2880 x 1600 (same as the standard Vive Focus), built-in speakers, and is powered by a Snapdragon 835 mobile processor.
The new HTC Vive Focus Plus is aimed at enterprise buyers with its $799 price tagHTC
The biggest update is the controllers, which can now be tracked across six degrees of movement, not just the three of their predecessor. This means their pitch, roll and yaw can be tracked, but also the depth of their movement, so they can accurately tracked around the room.

But, while fresh new hardware is always welcome (even if the price of the HTC is a little hard to stomach), Sony announced this week how its first-generation PlayStation VR is still selling strongly. Released back in 2016, the PS VR is yet to receive a hardware update, but Sony claims it has sold 4.2 million to date - and that's a "sold-through" figure, meaning actually sold to consumers, not stock distributed to retailers.
Sony's success was preempted by a report by IDC in December 2018, which said the virtual reality market had grown globally by 8.2 percent in the third quarter, compared to the previous year. IDC also pointed out that, after four consecutive quarters of decline, global shipments of VR headsets returned to growth, reaching 1.9 million sales over the three-month period.
"The VR market is finally starting to come into its own," IDC senior research analyst Jitesh Ubrani said at the end of 2018, adding: "On the consumer front, the combination of lower prices and increased content is beginning to resonate with users. Meanwhile, commercial adoption is also on the rise for a range of use cases, including training, design, and showcasing."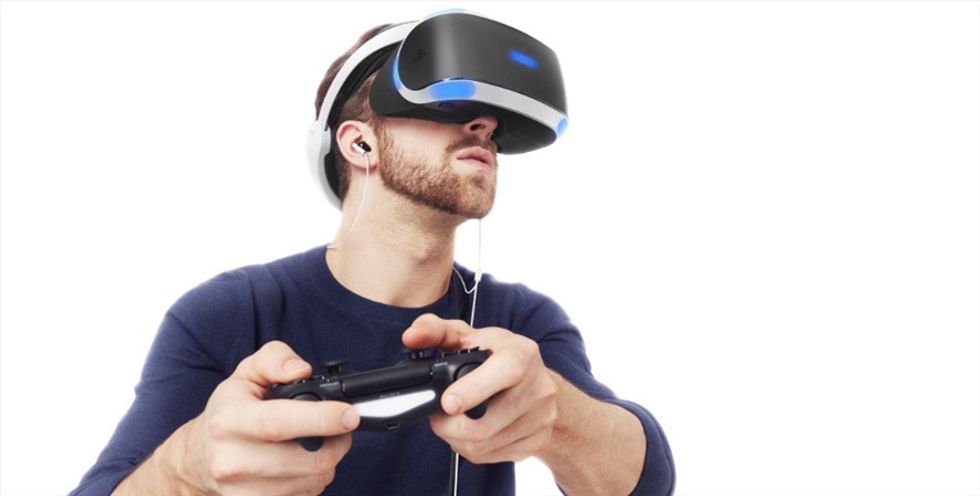 PlayStation VR is still selling well, despite being nearly three years oldSony
Stats from IDC reaffirm Sony's success with the PS VR, estimating the headset shipped 463,000 units during the final quarter of 2018, compared to 300,000 from Oculus and 230,000 from HTC.

Of course, the $250 PS VR is an accessory for a pre-existing games console, the PS4, which lowers the barrier to entry for gamers keen to try out VR for the first time, and who already own the console. Although Oculus and HTC have since developed all-in-one VR systems, their initial efforts required a powerful and expensive gaming PC to work, giving Sony an early lead in the casual gamer sector.
Also helping here is the growing catalogue of VR titles for the PlayStation 4 - a catalogue developers are adding to in a big way through 2019. This week, Sony announced over a dozen new virtual reality titles for the PS VR, due out by the summer of 2019.
Content, as we are always told, is king, and with so many titles coming to PS VR in the next few months, Sony and developers alike must feel confident that their investment in new games is worthwhile, and will pay off. Where quality VR games go, new buyers of VR hardware will surely follow.
So, while early leaders like Samsung and Google (remember the Cardboard?) seemingly bow out, the baton is still being held firmly by Sony, HTC and Oculus. They're all headed in slightly different directions - wireless, console-connected, enterprise - but all are serving to help push VR forward, toward a future brighter than was considered possible a year ago.
Star Wars: Jedi Challenges Strategic Battle www.youtube.com