Like GearBrain on Facebook
GearBrain had the opportunity to sit down with Dr. Steven LeBoeuf, Ph.D. co-founder and President of Valencell, Inc., the leading manufacturer of biometric sensors for wearable technology. Dr. LeBoeuf is an inventor and co-inventor of more than 50 granted patents, including dozens that had laid the foundation for the field of accurate wearable sensors. We talked with him about where he sees wearables affecting how we manage our health in 2017, and why he's particularly excited about gaming.
GearBrain: What's your take on the wearables market, especially fitness trackers and connected health devices?
Dr. LeBoeuf: The wearable market today is where we expected it to be, but thought we would have gotten to this point a lot quicker. When we started Valencell in 2006, we recognized sound technology was limited due to noise. There were a lot of big brands coming into the market and we realized we couldn't compete with them. We decided to take a tech approach instead of a device approach to wearables market with our technology. The reason the market hasn't grown faster is the wearable market is different than the consumer electronics industry. Looks matter to consumers. What they wear matters and they want it to make a statement. The wearables market is like the apparel business, brands matter but for wearables it's more intimate. The device not only has to make a statement, they must deliver on the promises of the data the user wants and needs.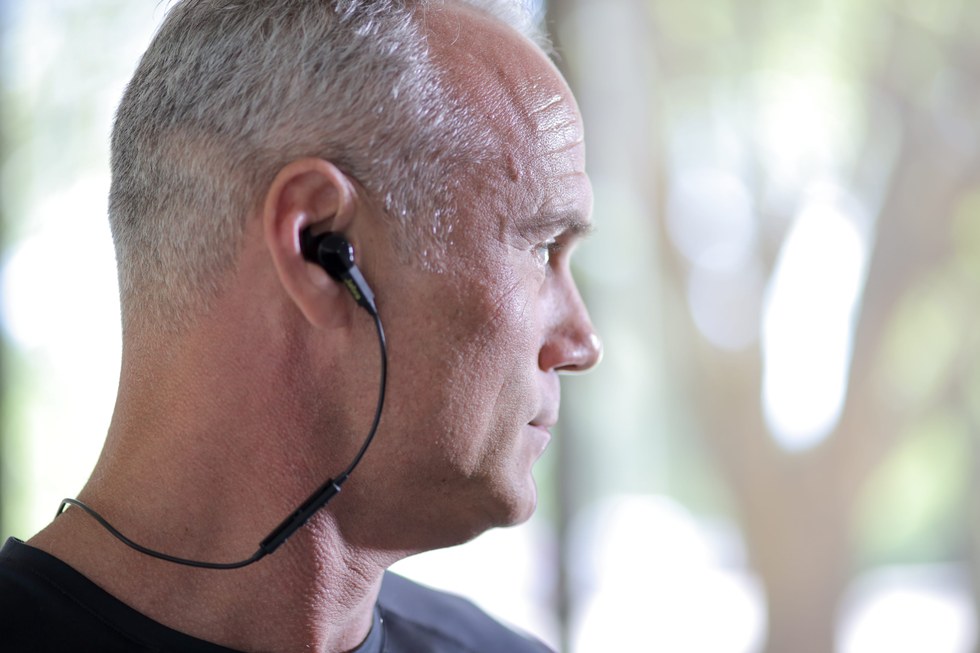 GearBrain: What are the headwinds facing the wearable market today?
Dr. LeBoeuf: The wearables market is a diverse marketplace today. No one brand can do it all in the wearables. They might be able to in the apparel industry, or there might be a few brands that could win a couple of verticals in wearables market, but no one will be all to all in the wearables market. It's too hard to do with consumers.
We expect wearables market to grow 20 percent this year but not all the device manufacturers will see this type of growth. The market is heading into diversity. Consumers want to do different things with their wearables. Some want to measure their heart rate only while others want to track stress. Valencell has positioned its technology to help achieve whatever goal a consumer wants to track. However, the brands went broad and try to do all things for everyone—and some have failed or their technology isn't accurate. For instance, Brand X decided to change their look to be more stylish but their technology was the same.
GearBrain: What is attracting consumers?
Dr. LeBoeuf: The place where we are seeing rapid growth is in hearables. We expect this market to grow 120 percent this year. The market has two different tracks or types of buyers: individuals that want to listen to music and hear things as well as biometrics, consumers who want to track their health while exercising.
Another driving force in the wearables/hearables market are medical companies. We are seeing many medical companies entering the market and bringing new relevant medical wearables to market very quickly.
GearBrain: How do consumers decide what wearable device is right for them?
Dr. LeBoeuf: There are three types of wearables on the market for consumers to choose. There are wearables for individuals who want to use a device for sports and exercise. You also have wearables for people who want to lose weight and track any health issues. Lastly, there are wearables for consumers who want a user interface, like a smartwatch that can also control their phone or messaging.

For consumers that want a wearable today, their concerns are these devices don't meet their needs or expectations. It's rare to see a wearable device get a high rating in product reviews. Many wearables provide bad user experiences especially on the user interface side. Consumers are frustrated because the data might be wrong or the device really doesn't provide them with all the data they want or need.
GearBrain: You think hearables create a different consumer experience. Why?

Dr. LeBoeuf: Consumers want a Bluetooth headset that is completely wireless with biometric capability to monitor their activities. And others want a total wireless headset that is not even connected to a smartphone. Yes, there are products like earbuds that play music without being paired with a smartphone. For example, Samsung Ikon X is completely wireless and doesn't require a phone to play music. Also, Jabra Sport Elite is another good product we see as meeting current consumer demand in the hearables market.

Biometrics wearables tell a consumer something that improves them, such as information about their health, or their activity. Consumers want wearables to get it right for them. This is the most important objective for consumers and wearables. Too many wearables have made the promise but failed. We need to help consumers get the information they want and need. For example, wearables should help a consumer make them healthier or fitter by reporting accurate heart rate and activity training.
When buying a wearable, consumers need to first learn what works for them and find a device that does what it's expected to do. They need to determine "what do I want to get out of my wearable." Also need to make sure the information it generates is accurate. They also need to decide if they want the device to be part of their smartphone or be independent of any connected device. Wearables are devices that can have strong intimacy.

For consumers who want a good user interface, the current user interface devices, like smartwatches have been poor. Think about when you touch your smartwatch and the screen doesn't respond. Consumers are getting frustrated with these types of event. They want user interface type of devices to meet their expectations all the time.
GearBrain: What do you think makes Valencell's technology stand out compared to your competitors?
Dr. LeBoeuf: Valencell was a pioneer in seeing where the market was heading. We bet on hearables being a big part of the wearable market and developed a new technology called Active Signal Characterization technology which enables highly accurate biometrics in wearable devices (including hearables). Our technology has been designed to cut through the noise and provide accurate health readings via readings from the ears. Some companies have tried to do what Valencell does but have not figured out how to couple light to get the right signals. We have perfected our methodology and can get great readings for consumers as compared to other types of wearables like chest straps for heart rates. Thus, our technology addresses the big concern among buyers of wearables, getting the right information they want from their wearable.
We partner with several big wearable brands to help them provide the right information for their customers. We work with Bose (Bose SoundSport Pulse wireless headphones), Jabra (Jabra Elite Sport True Wireless Earbud & Jabra Sport Pulse wireless earbuds), Sony (Sony Smart B-trainer smart sport gear) and LG (LG HeartRate Earphones precision accuracy) to name a few.
GearBrain: Your technology is doing more than just help people monitor their workouts. Where else would consumers see your tech at play?
Dr. LeBoeuf: Valencell's technology can work well in managing diseases. Our sensor technology helps doctors see things before they happen in patients. Another area is getting vital status on a patient. For instance, a paramedic looking for your heart rate on emergency call (ambulance) or trying to detect if a person is still alive is an area where our sensor technology can be very effective. It seems on/off binary requires sensor technology. Another medical area our technology can help is in managing stress, and this is happening in our partnerships in the gaming industry.
We can monitor the user's immersive experience while playing a video game. Imagine not being able to go to the next level until your heart rate slows down or stress level is reduced. This new element in games is becoming very popular and growing with gamers. We are also seeing call centers use our sensor technology. Today health prevention doesn't have many use cases however our sensor technology is helping them find them.
Lastly, our sensor technology is being used for biometric assessment, helping to determine if someone is interested in something and then we can use AI to help them reach this goal over time.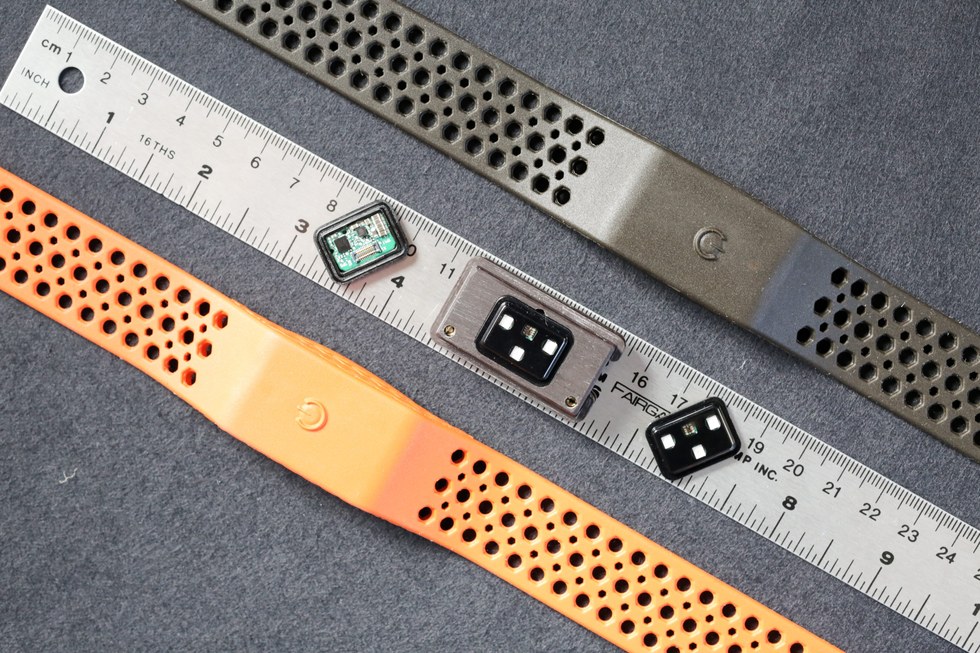 GearBrain: What are you doing that is game changing in the wearables and hearables market?
Dr. LeBoeuf: Our technology is unlike anyone else's in the wearables and hearables market. We can measure blood pressure using light on the skin. We have also been able to get our sensors to adjust to the skin color of the user so we get an accurate reading. And, reading blood pressure through the ear is a game changer since it's more accurate than a wrist reading which many wearables rely on today.
GearBrain: What's next for Valencell?
Dr. LeBoeuf: Our number one priority for Valencell is to build a business in these new verticals, medical and disease management, and to better help manage the consumer's health and fitness.
It's important for consumers to know that wearables are not the same as consumer electronics. Yes, they are connected devices and brands are important to consumers. However, no one brand is going to dominate the market. The brands that will win are the ones that are providing the accurate data which the consumer wants to help them achieve their goal whatever that may be.
Like GearBrain on Facebook