The Alexa voice assistant can now be used to automatically pay for gas every time you fill the tank.
The new feature works with Alexa running on either your smartphone, or on the Echo Auto, Amazon's purpose-built Alexa device designed for the car dashboard.
Read More:
Alexa's new gas-paying ability works at over 11,500 Exxon and Mobil gas stations across the United States, and the payment is automatically handled using Amazon Pay. Find your nearest station using this link.
As well as the Echo Auto and Alexa smartphone app (for iOS and Android), the feature also works with the Echo Buds earphones, plus a range of third-party products with Amazon's Alexa Built-In system. This includes the Roav Alexa devices by Anker, Garmin navigation systems with Alexa, and Nextbase dash cams, also with Alexa.
Although the payment process is handled by Amazon Pay, there is no sign-up required, as it automatically uses the default credit card associated with your Amazon account. So whichever card you use to make purchases from Amazon will be used to pay for gas as you drive away from the pump.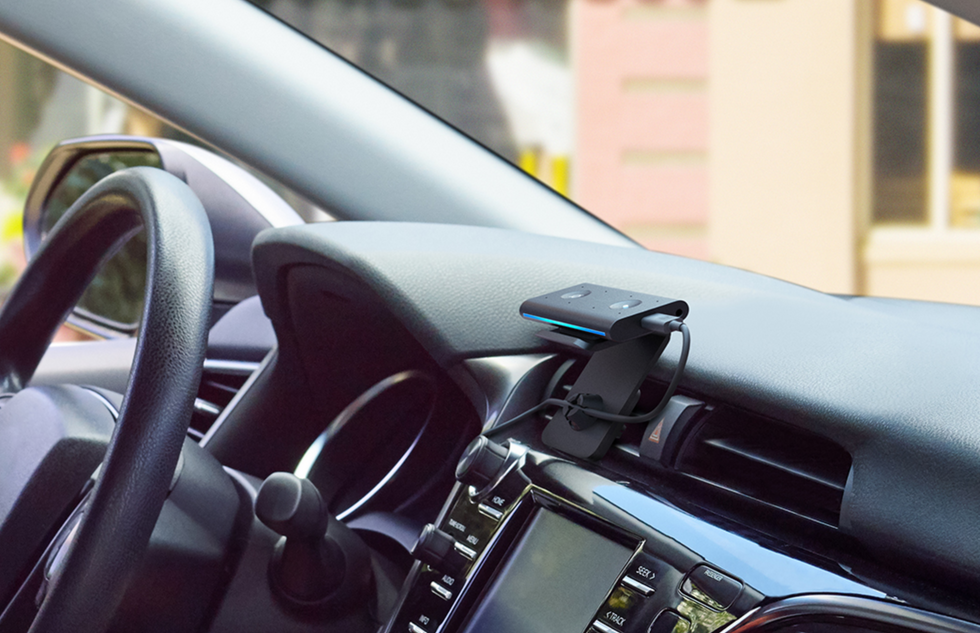 Gas paying works with the Alexa app and Echo Auto, pictured Amazon
To use the feature, all you have to do is follow these instructions:

Stop at the pump of a compatible Exxon or Mobil gas station
Using Alexa on your smartphone or Alexa-enabled device say: "Alexa, pay for gas."
Alexa will ask you to confirm which station you are at, and say the pump number you'll be using
Fuel up as normal, then drive away
Alexa and Amazon Pay will then automatically handle the payment for how much gas you pumped.
You can pick which fuel on the pump as normal, and if you need a receipt you can get that from the pump or from the cashier desk inside the station.
To stop someone else with access to your car from charging you for gas, you can set up an optional voice code. This is the same code used for Alexa shopping, if you already have that set up. If not, open the Alexa app and head to Account Settings then Voice Purchasing to enable a four-digit voice code. You'll then need to say this code each time you use Alexa to pay for gas.
So that Alexa knows which station you are at, location services on your smartphone need to be switched on.