Philips Hue is freeing the light switch, letting people place them anywhere they want — on a shelf, under a table or snapped into a usual spot on the wall with the new Smart button. This tiny, round controller — no bigger really than a small candle — works with Philips Hue lights, and if connected to the brand's bridge, can be programmed to set up different scenes throughout the day — all through one click.
The button knows what time it is — so depending on whether it's morning or evening, a specific light scene can be created with the same click.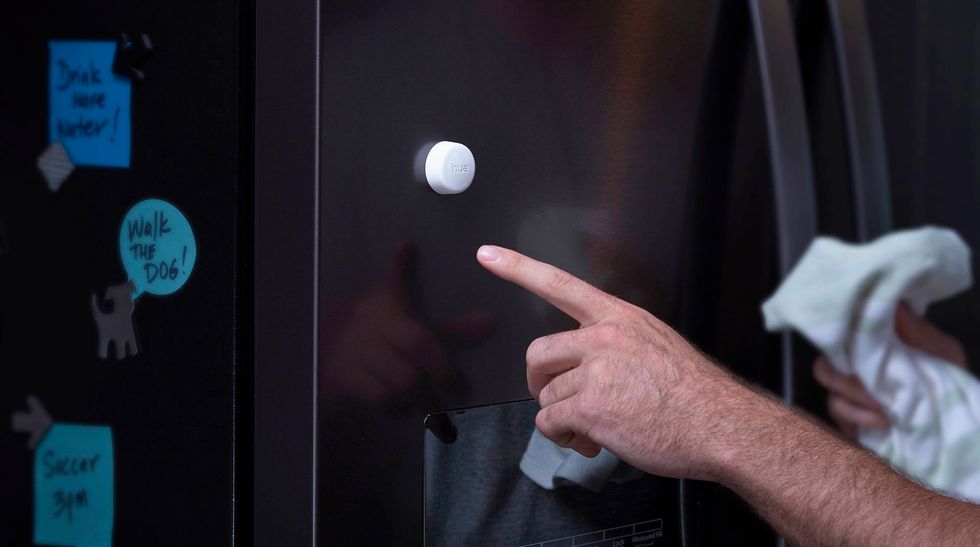 The Philips Hue Smart button will launch different light scenes depending on the time of dayPhilips Hue
Read More:

The button, though, is just one of several new updates Philips Hue is planning for the fall, all meant to bring customers more control to the way they design their home.
Alongside the new Smart button is the Philips Hue Smart plug, which will bring connected capabilities to non-smart devices like a regular floor lamp.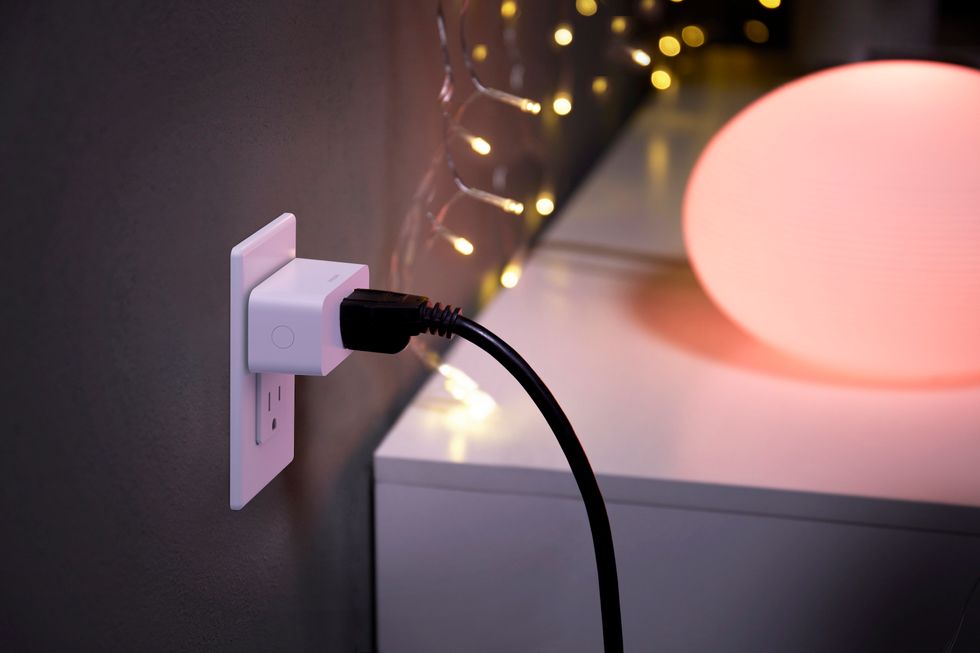 Philips Hue is adding a smart plug to its new line up for the fallPhilips Hue
Philips Hue is also refreshing its portable smart lamp called Go, which launched three years ago. This white and colored light now works with Bluetooth — a new feature that Philips Hue launched earlier this year, bringing more Bluetooth-connectivity to its line.

With Go, Bluetooth now means you can use the lamp at home as before, but can also now bring the light outside. It's brighter now, above 500 lumens, and the Philips Hue Bluetooth app can operate Go which can be dimmed low enough to use as a wake up light.
The battery life is bumped up as well to 18 hours, depending on the light setting, which means for longer use outside.
This is a light bulb company
Philips Hue, of course, is known too for its bulbs, and there are several new ones coming out in September and October. The first are two spotlights, one for white ambiance and one that gives off both white and color ambiance.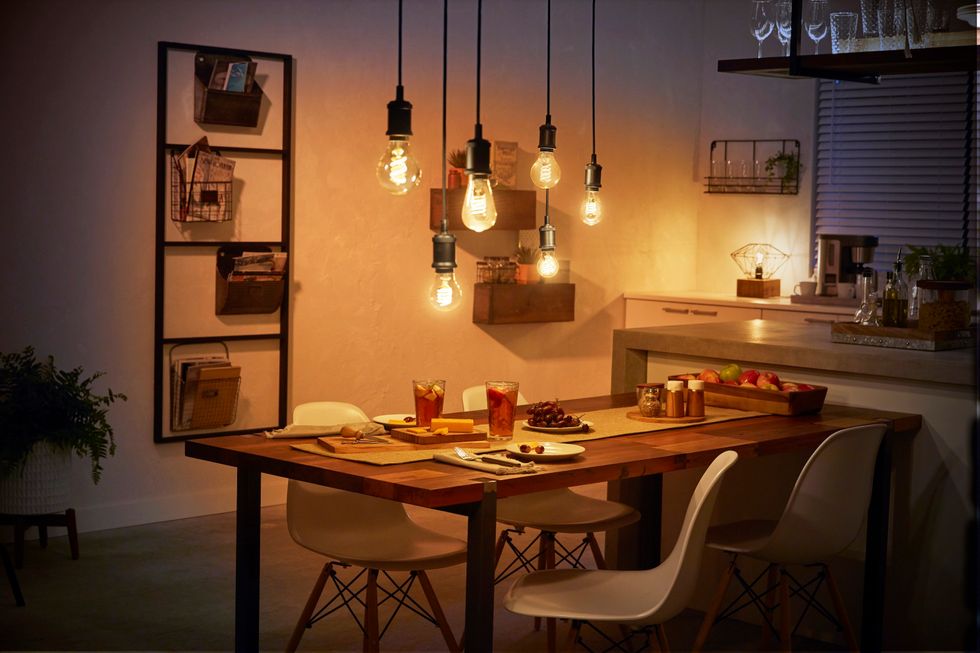 New Filament bulbs, that work with the Philips Hue Bridge, go on sale in OctoberPhilips Hue
Both GU10 bulbs will work with Bluetooth, and with the Hue app. The lumen output is higher, and they feature a new design for both lamps and fixtures. The Philips Hue team also worked to bring in richer colors, more blues and greens, and pack the technology into a smaller sized- bulb.

There is also a new candle bulb which is created specifically for ceiling fans and chandeliers, which can also with the Hue Bridge, and work via Bluetooth with the Hue app.
Voice assistants
Those who lean towards Alexa, will find they can control the Bluetooth bulbs with Amazon's voice assistant. Google Assistant control is also coming, expected, says Philips Hue, in the next month or so. You can, however, continue to use both voice assistants — along with Apple's HomeKit —to run your Philips Hue bulbs through the Hue Bridge.
Old-fashioned glow
Then, for those who are looking to add some vintage style to their home, the new Filament collection from Philips Hue give a nod to old-fashioned light bulbs, which are appearing in other smart bulb lines including Ikea.
For Phillips Hue, there are three different styles in the new Filament line, including a globe light, priced at $32.99, a tube light for $27.99 and a traditional A1 style for $24.99. These energy saving lights are designed to last 15 years, and all three work with the Philips Hue Bridge, give off a white light and can be dimmed wirelessly. The entire Filament line will be available in October 2019.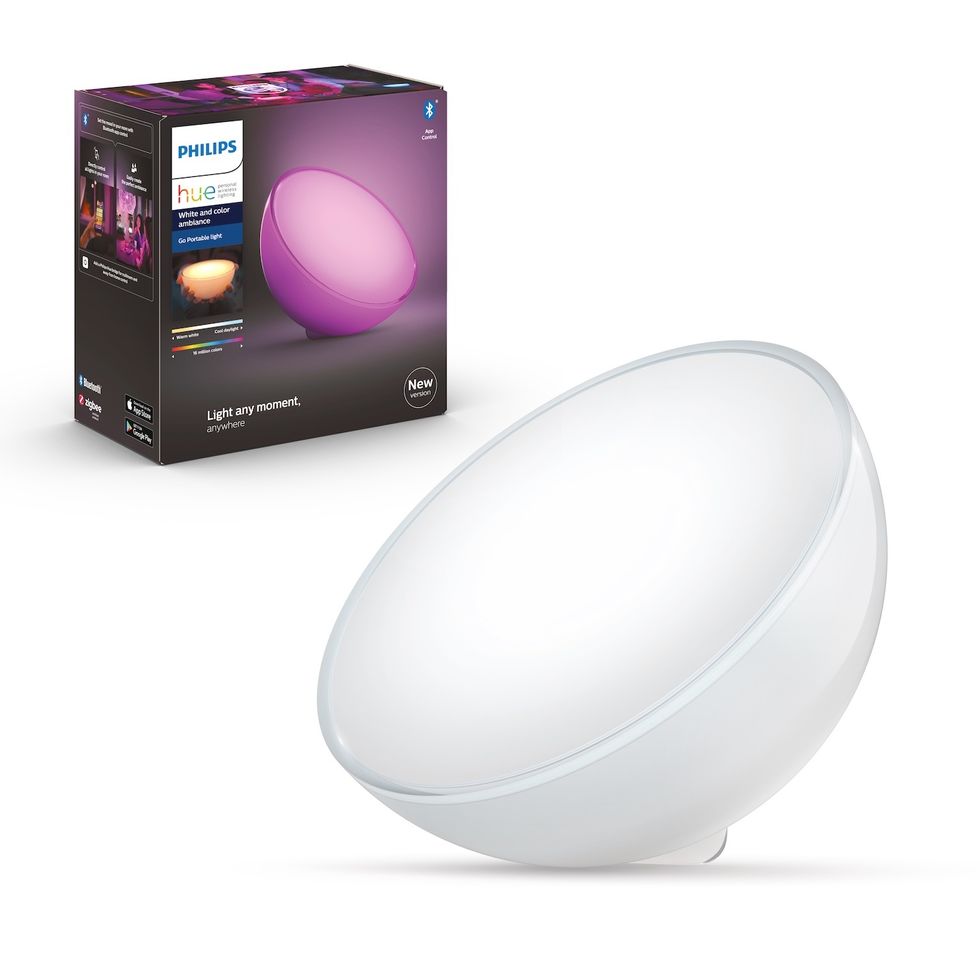 The Philips Hue Go lamp is getting updated with Bluetooth controlPhilips Hue
Customers will also need to wait until October for the new $39.99 smart plug and the $19.99 Philips Hue Smart button. The updated Hue Go portable lamp appears in November for $79.99.

Philips Hue new spotlights and candle bulbs will go on sale this month, though, in September. The white E12 candle bulbs will sell for $32.99 for a two-pack. The White and Color Ambiance GU10 spotlight is priced for $54.99 for a single bulb, and the White Ambiance bulb will sell for $49.99 for a two-pack.
How to Create a Smart Dorm Room Part 1 - Smart Lights www.youtube.com