Car owners can now get their hands on Pioneer's NEX receivers, with Amazon Alexa built-in, turning any vehicle into a smart one. The heads units, which debuted at CES 2020, automatically connect to Wi-Fi or mobile hotspots, like your smartphone, and bring Amazon's smart assistant inside the car. Drivers — and passengers — can then tap into Alexa's voice commands asking anything from the weather to closing the garage door.
The new receivers also have Android Auto and Apple Car Play as well, extending how people can manage their lives — from devices to content — right from their vehicle. They can also add this to cars they currently own, what's considered the after market in that people can upgrade with these devices long after they buy their cars.
With Amazon built-in to a device, people can instantly connect to the smart assistant without having to take additional steps of connecting a product, like a smart speaker, to Alexa. Ultimately, it's simpler for the user.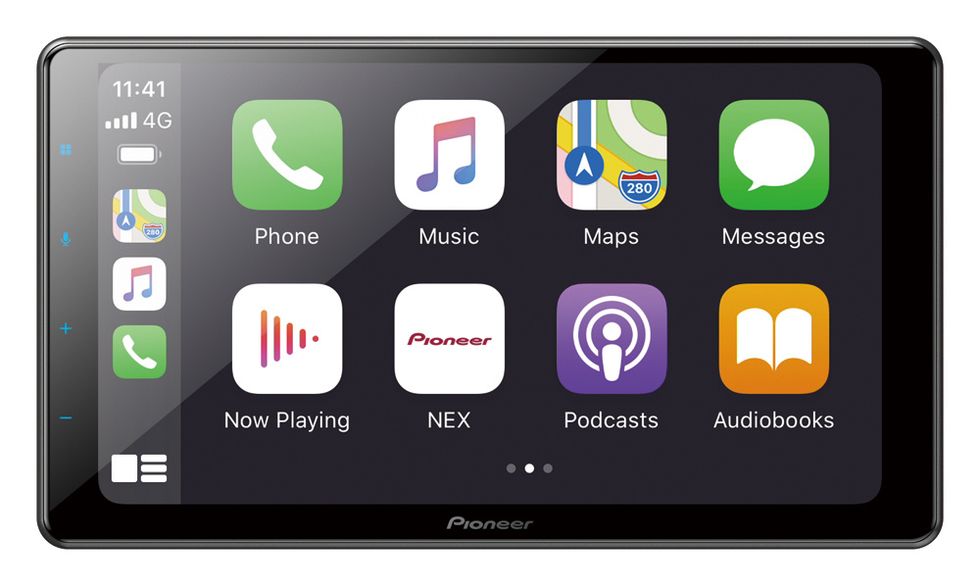 Pioneer NEX Receiver are the first device for the company with Amazon Alexa built-inPioneer
The head units are sleek, with large touchscreens. All the features you'd expect to see are there, from the ability to make phone calls to pulling up radio programming.

There are three different size configurations for the new NEX receiver across five different models — 9-inches, 10.1-inches and 6.8-inches. Not every model comes in every size, but all five have Apple CarPlay, Android Auto and Amazon Alexa.
Alexa is one of the two more widely-sed smart assistants, with the second, Google Assistant. Amazon's smart assistant, not only connects people to information — from news to weather — but also controls other smart products, from a robot vacuum to a connected light bulb. With the NEX receiver, you can also use Alexa to make phone calls if contacts are uploaded to the Amazon cloud.
The 10.1-inch and 9-inch in-dash receivers have HD resolution, and they can run in multiple languages including English, French and Spanish.
"The addition of Amazon Alexa Built-in to our NEX in-dash receivers allows us to continue to be on the forefront of delivering seamless connectivity between the vehicle and the consumer's smart lifestyle," said Ted Cardenas, vice president of marketing for Pioneer Electronics (USA) Inc. "Amazon Alexa allows us to provide a more engaging connected experience, bringing next-level infotainment options to the aftermarket."
Check out The GearBrain, our smart home compatibility checker to see the other compatible products that work with Amazon Alexa enabled devices.
Pioneer DMH-C5500NEX Modular 8'' Capacitive Multimedia Receiver with Apple CarPlay, Android Auto, Built-in Bluetooth, SiriusXM Ready, iDataLink Maestro with Remote Control Included
Pioneer SPH-10BT Smartphone Receive with Subwoofer Review www.youtube.com