Like GearBrain on Facebook
The car infotainment system market is currently stretched across a wide and varied landscape. Each manufacturer has its own operating system built on a few common foundations, but then almost every car sold today can be specified with Apple CarPlay and/or Android Auto pasted over the top. But a new infotainment system could be in play from Polestar.
Read More:
Infotainment of the future?
Touch screens are of various shapes and sizes, and extra displays are sprouting behind the steering wheel, across the center console, and even in front of every passenger. While CarPlay and Android Auto can take care of the fundamentals like phone, navigation and media control, other systems like the climate control and air conditioning have transitioned to their own touch-sensitive (and unconnected) interfaces.
With overlapping systems likely with us for the foreseeable future, one manufacturer is about to take a stand and head in a different direction.
Polestar, the Swedish car maker jointly owned by Volvo and Chinese automotive giant Geely, is about to begin deliveries of its first mass-production car, simply called the 2. It is an all-electric sedan that follows the Polestar 1, a limited-run, high-performance hybrid, and is priced from $59,900.
An undeniably handsome car, the Polestar 2 has a claimed range of 275 miles — which is a little short of the 322-mile Tesla Model 3 — and serves up a hearty dose of Scandinavian cool.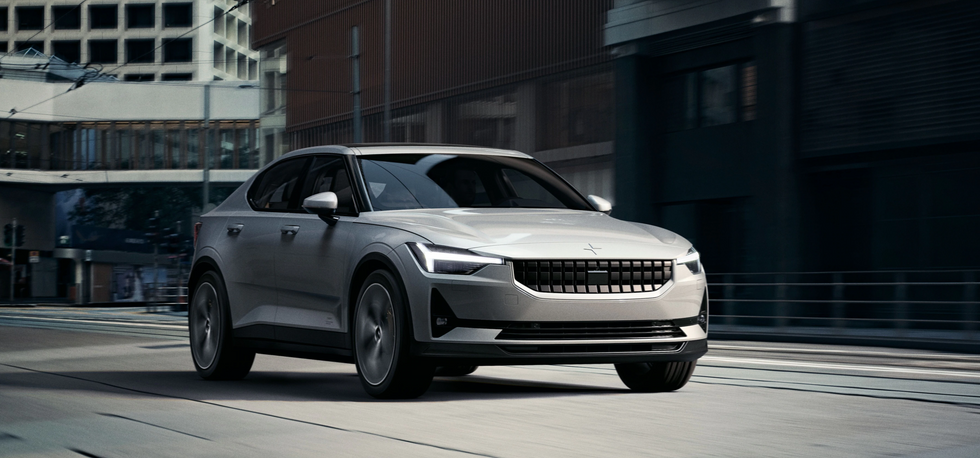 The Polestar 2 has a range of 275 miles Polestar
But what will set it apart from the crowd (and from every other car currently on sale, in fact) is its infotainment system, which runs entirely on Google's Android Automotive OS. This means the music and navigation is handled by Google Music and Google Maps, with voice control from Google Assistant; but it also means functions like the air conditioning, heated seats, mirrors and windows are all part of the same system.

The central 11-inch touch screen runs Android, not Android Auto pasted on top of Volvo's own operating system. This means you can adjust the cabin temperature by speaking to Google Assistant, and you can do so using natural language, like: "Hey Google, I'm cold."
Google Assistant at work
The assistant works just as it does on your phone, or on your smart speaker at home. You can ask to change the music, or request the weather forecast and news headlines, or control your smart home devices — so you can ask Google to switch on the driveway lights as you arrive home. Despite being built on Android, iPhones can still connect via Bluetooth and integrate with the car's phone and music functions as normal; Apple CarPlay will be added in mid-2021 via a software update.
Polestar says "...the in-car user interface has been in sore need of an update," and we're inclined to agree. To help this transition to a system built for cars from scratch, instead of CarPlay and Android Auto presented over the top as a temporary fix, Polestar has for the past year been inviting app developers to get onboard and create apps written specifically for its cars.
These, the company has suggested, could be apps that adjust the music based on the road you are driving on, or an app that automatically briefs you on your daily schedule and the morning's headlines as you set off to work.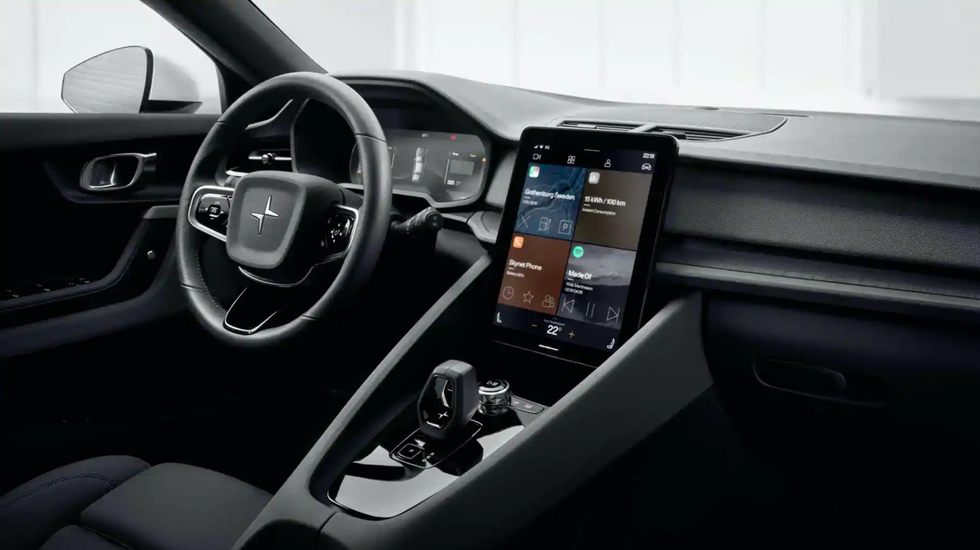 Google Maps, Play and Assistant are includedPolestar
Looking beyond the Polestar 2, the Swedish company explained earlier this year how, with further development, "...the Google Assistant will be an even more helpful co-pilot while driving, using advanced speech technology to expand to more languages, understand local accents and provide more personalized experiences."
Although not available while driving, entertainment apps running on the Android Automotive OS will be accessible when parked and charging, like how Tesla cars today offer games and YouTube to prevent Supercharger boredom.
Using proximity sensors and eye-tracking, Polestar and Google envisage a future system that adjusts the brightness, color and content of its displays. For example, the main touchscreen will automatically dim when driving at night (as those in other cars do too), but then brighten a little when the driver's eyes glance towards it.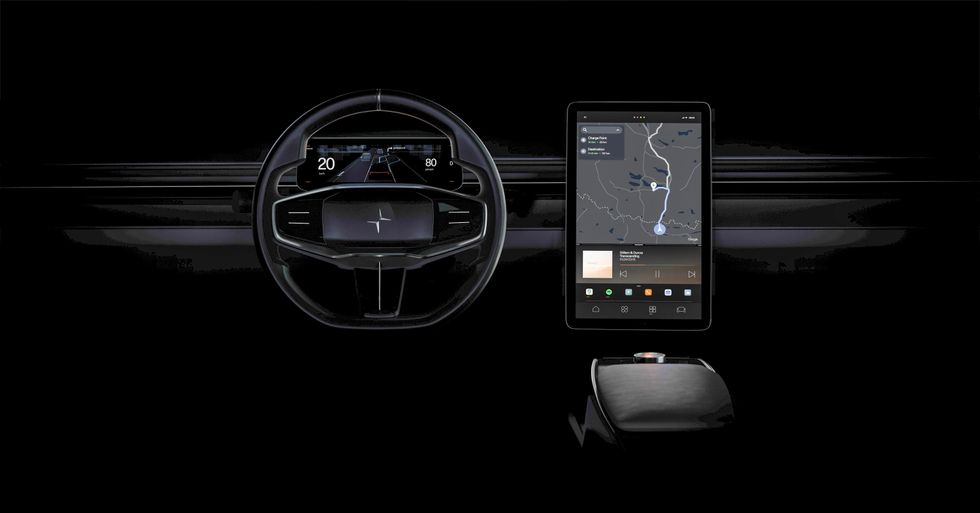 A glimpse at what Google and Polestar plan for the future of car UIPolestar
Display content could also adjust when the screen senses an approaching finger, making it easier to control without being distracting. Polestar also says how the future system will warn drivers if they spend too much time looking at the display and away from the road.

Back to today, and the Polestar/Google system will receive regular over-the-air software updates, as Tesla drivers are now used to, and Polestar 2 buyers will get free internet data for the first three years of ownership.
Looking even further ahead, Polestar is to partner with Waymo, the self-driving car company owned by Google parent Alphabet. Announced in June this year, the partnership will see future Polestar vehicles feature Waymo-developed Level 4 autonomous driving capabilities. Polestar says the partnership will help it create "premium autonomous mobility services."
Having gone into production in March, the Polestar 2 is due to land in U.S. showrooms from the end of summer 2020.
From Your Site Articles
Related Articles Around the Web
Like GearBrain on Facebook