Like GearBrain on Facebook
The Project CHiP smart home standard, backed by Apple, Amazon and Google among others, has been renamed Matter.
Despite the name change, Matter remains broadly the same as Project Chip, meaning it is a unified, IP-based connectivity protocol that will be used to connect smart home and Internet of Things (IoT) devices.
Read More:
Like other smart home standards such as Z-Wave, Matter will act as a seal of approval to help buyers of IoT devices know that what they are buying is secure and reliable. The Connectivity Standards Alliance (CSA) is an organization of hundreds of companies creating and maintaining global standards for IoT devices and networks.
As well as big names like Apple, Amazon and Google, companies involved with the Matter networking standard also include Comcast, Eve, Huawei, Nanoleaf, Schlage, Signify, SmartThings and Somfy, among others.
The CSA said: "With Matter, consumers and businesses can choose the brands they want in their smart home or commercial building and be confident they will work seamlessly. Homeowners, and especially those living in a smart home with multiple devices like smart locks, thermostats or smart speakers, can easily add new devices with a Matter mark using a simple setup code to connect their home as one."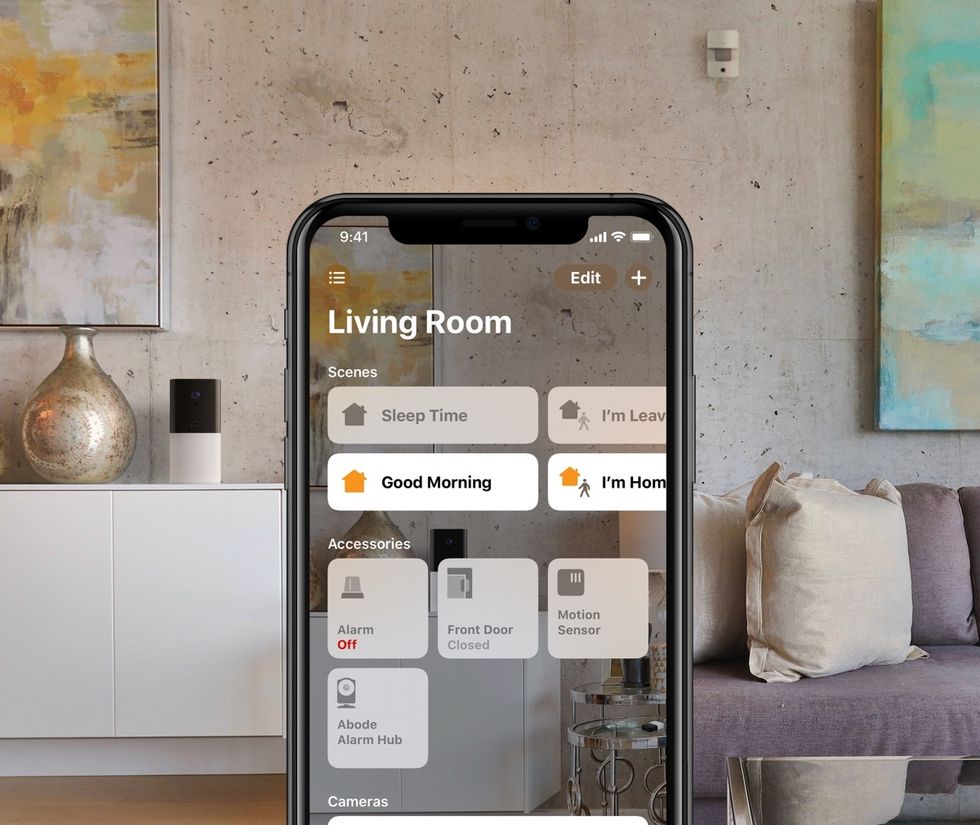 Apple is part of the Matter smart home connectivity standard abode
The first specification of Matter runs on existing networking technologies like Ethernet, Wi-Fi, Thread and Bluetooth Low Energy.

The CSA added: "Matter makes it easier for device manufacturers to build devices, and to ensure they are compatible with smart home and voice services such as Amazon's Alexa, Apple's HomeKit with Siri, Google's Assistant, SmartThings, and others."
The first Matter devices are expected to arrive before the end of 2021, and these are likely to include smart lighting and accessories, HVAC controls, access controls like door locks and garage door openers, safety and security systems, window coverings and shades, smart televisions, access points and networking bridges.
Check out The GearBrain, our smart home compatibility find engine to see the other compatible products that work with Google Assistant , Amazon Alexa enabled devices and other smart home devices.
The GearBrain, First Compatibility Find Engine for Smart Devices www.youtube.com
Like GearBrain on Facebook