Everyone hates their printer. Well, almost. They're a device that takes up space, and is expected to just work when we need them. Often they don't. We had a chance to review the recently launched HP Envy 6055 printer, a low-profile scanner and printer that's sleek, innocuous in its design, and fairly priced. Here's what we found.
What you get with the HP Envy 6055

In the box, HP gets you started with a set of inks, one black and one multi-color cartridge, a power cord and the printer. The instructions are also laid out very simply.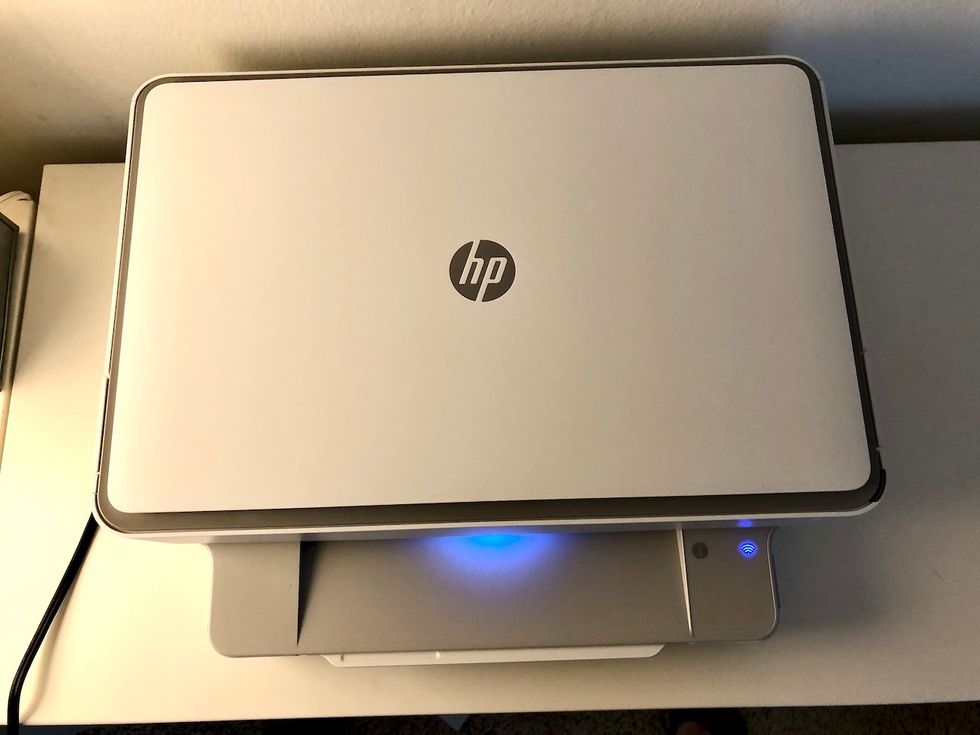 In this case blue means go, with the light a sign that the printer is connected and ready to workGearBrain
Launching the printer

If you just took a deep breath, we get you. Getting a printer going is strangely one of the more complicated processes of computer life. But with the HP Envy 6055, I was honestly shocked at how easily and quickly the entire device got on online and started working.
The one-page instruction sheet (really) tells you immediately to download the HP Smart app. You can get the app by just scanning the QR code on the one-sheet. After downloading, you're walked through installation from connecting to Wi-Fi, and adding paper and ink cartridges, to printing alignment sheets and scanning. The entire process took about 10 minutes.
I will add that you're almost forced to agree to HP's Instant Ink program, which sends you ink replacements every month, in the app. To get out, when you're on this screen, look for the three dots at the top in a line, and click on this to exit without having to sign up.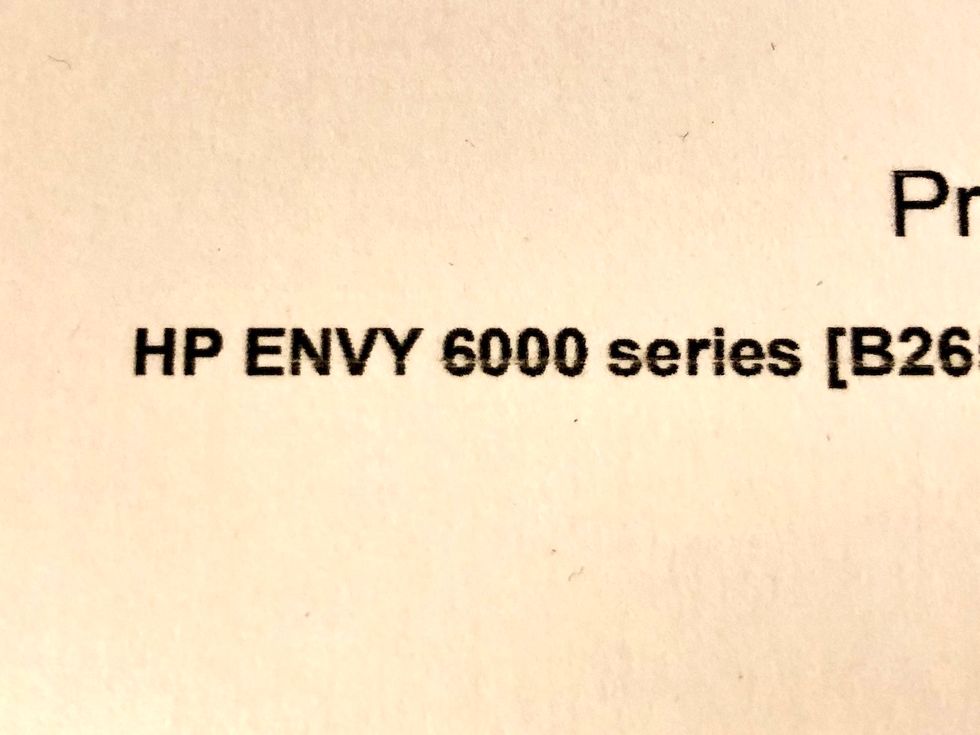 There was significant drop out in printing on the pageGearBrain
How the Envy worked

It's honestly shocking to me how much I still use a printer. Strange things come up that require it — a form sent through the mail which will only accept a handwritten signature. Or photos to print for a project. Or endless school papers when my daughter still attended in-person classes.
Most printers of course double as a scanner, and that I use all the time. For personal records that need to be sent — even registering for CES still requires uploading documents, that yes, sometimes need scanning. A printer just isn't the useless item I once through it would be by 2020.
Using printers, however, are not always an easy process. In the past, I've had to download drivers (remember those?) to even get my Apple MacBook Air to see a printer around me. (I still need them.)
With the Envy 6055, all I did was push to print, and the printer showed up as nearby. I selected it, and voila. Even my daughter's MacBook, which still to this day cannot find our existing printer, found the Envy immediately and printed. I have no explanation as to why. Double-sided printing was also easy, and the pages printed quickly.
HP says you should be able to print 10 black and white pages a minute, or one every six seconds. We found that ambitious. Instead we saw a page, in black, printed in about 10 seconds which is not fleet fast, but workable.
I did notice some drop out, however, in the printing. Clear points where ink was not hitting paper. I used HP Copy & Print paper for the test, which I happened to have in the house. It was faint, but noticeable.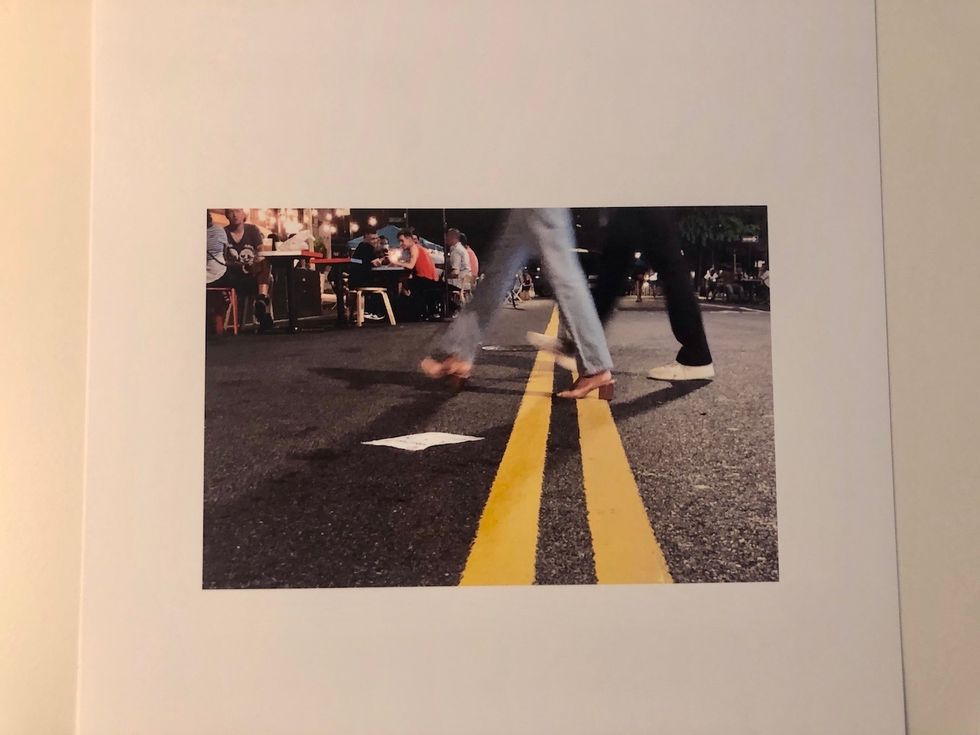 The HP Envy 6055 printed bright colors remarkably well, and trueGearBrain
Then we tested photos

The Envy 6055 didn't produce the best photo prints. That's hard to do honestly unless you have a dedicated photo printer. But when compared to the current OfficeJet 3830 I currently use, the images were definitely a tad better. I purposely printed an image of my dog, a black Labrador retriever because dark details are hard to see. And here, I saw a bit more detail in the dark areas on the Envy than those printed on the OfficeJet. But on brighter shots I've taken, like a birthday cake and a street scene, the printer did admirably well.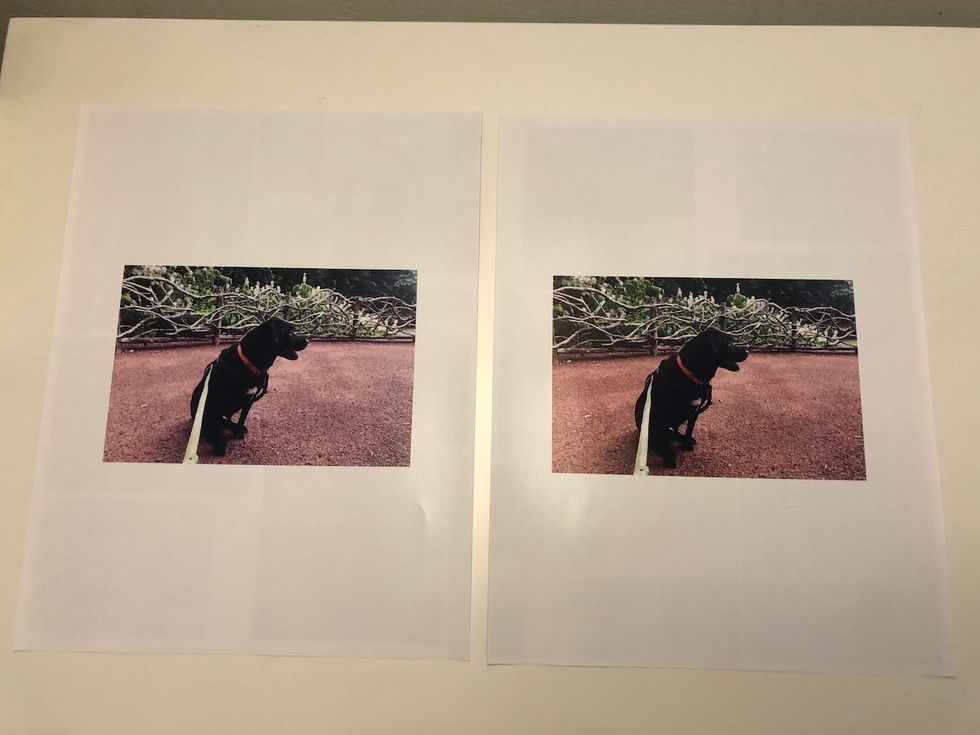 The Envy printer version is on the left, the OfficeJet on the rightGearBrain
Let's be honest — photos we take in our smartphones are not the beauties we believe them to be. They're backlit and lovely on our screens. Printed on to paper? They lose that light. (Printing is an art itself.) Still, when we printed on photo paper there was darkening of the images, and some linear, horizontal drop out across them as well. This wasn't terrible — in fact we were surprised at the quality. But they weren't perfect.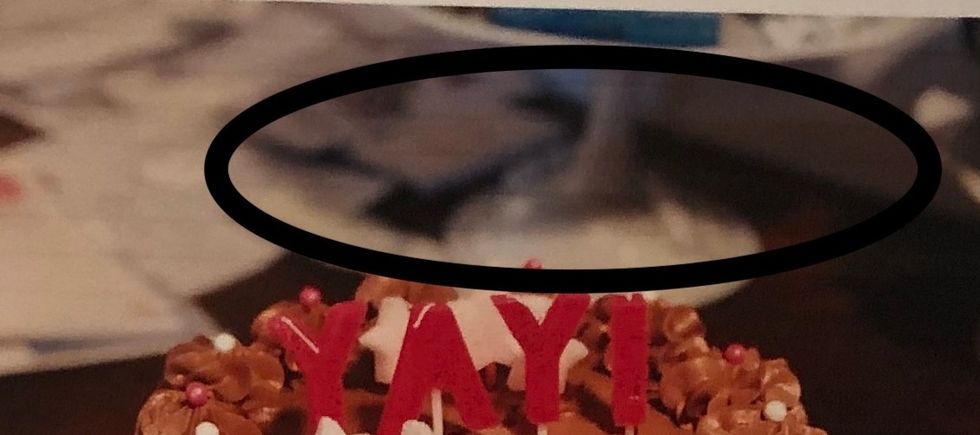 Faint drop out and lines are visible on the photosGearBrain
Google/Apple

The Envy, as I've said, was easily found by the Apple computers in the house. Once I had connected the printer to the app, the printer also showed up as an option in my drop down print menu both on my laptop and my iPhone X.
Google too immediately found the Envy, making it pretty simple to add them to my Drive. I got a notification when I was in my Drive, inviting me to add the Envy to my list of printers. I did need to verify that addition (something Apple didn't make me do) by clicking on the "i" button on the printer's control panel — affirming I was therefore next to the printer and not trying to remotely add it from outside my space.
HP Smart app

The app is worth mentioning aside from setting up the printer. The HP Smart app also has a number of features, which are free, including printable educational material — hundreds of pages actually — from science experiments, word scrambles to math worksheets. These can be printed right from the app to the printer.
There's also a mobile fax feature and a way to print photos through the app if you choose among other tools.
Price
You can pick up the Envy 6055 for $129.99 on HP's site.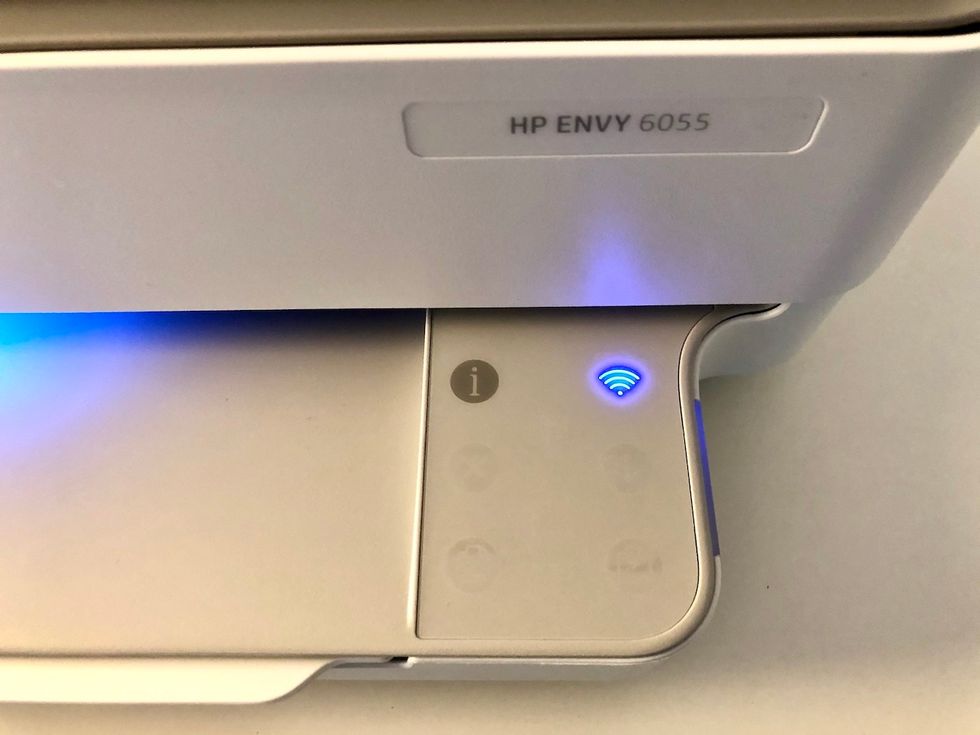 Controls and buttons are large, and simple to understandGearBrain
Worth buying?

Printers are tough lot. They're oddly shaped, they're expensive to run, they're never perfect. The Envy 6055 is not going to jet out perfect photos (although they're pretty good), nor perfectly printed pages. But it's a solid workhorse, and one that takes the most significant pain point out of printing at home: getting it to work.
That makes it, to us, a decent printer for an at-home school setup today, certainly for a college dorm, and likely fine for a home office, with its ability to scan and copy as well.
Pros:
Incredibly fast and easy to set up through the app
Low profile and design
Scans, copies and prints
Cons:
Some drop out on black and white printing
Pushes the HP Instant Ink program hard
Prints a bit slower than HP states