Rocketbook, known for its line of notebooks that can be re-used, has designed a new size — the legal pad. Called The Orbit, this notepad looks much like this larger writing paper, but with a digital twist. People can write on the surface, flip the image over, add more to the back and then store the information before erasing what they've written, and then start writing again.
Rocketbook will launch The Orbit with a simple template to start, offering dot grids and white-lined paper as options. But additional templates — different layouts for the background — will also be available. The device also has a hard surface made of polypropylene, stainless steel rings at the top, a magnet bar and magnets.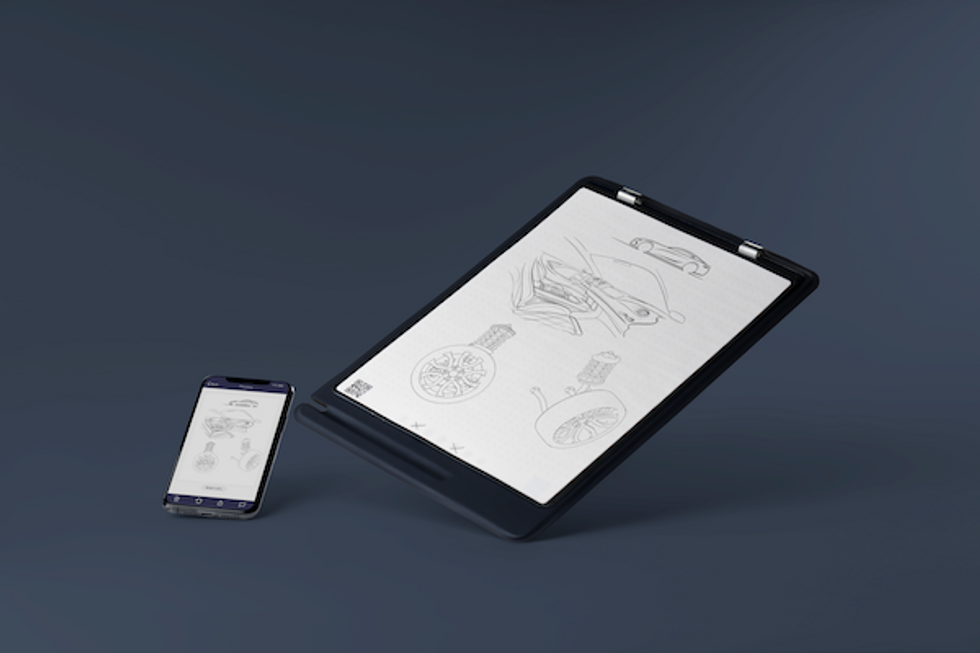 Rocketbook's legal pad The Orbit works with Frixion pensRocketbook
The company designed Rocketbook notepads to work with specific inks, found in Frixion pens, markers and highlighters, that let people write on the surface but can then be erased with an included microfiber cloth. People write an icon on the bottom of the page which tells the Rocketbook smartphone app where to store their content, which include options from email to Dropbox.

The Orbit can be pre-ordered starting today for $29 — a price in keeping in with most of their models. Customers will be able to choose not only an executive, or legal size pad, but a letter-sized option as well. The additional page packs, or layouts for the pad, will also be available.
"Legal pads have a strong history in the professional community, with many preferring its unique functionality over a traditional notepad," said Rocketbook's CEO and co-founder Joe Lemay, in a statement. "Our consumer to business model is at the core of Rocketbook's success, and with customers requesting a legal pad for years, we're looking forward to delivering on what they've asked for. We hope that the Orbit will become the legal pad of choice, bridging the gap between traditional handwriting and the power of digital."
Rocketbook Smart Reusable Notebook - Dot-Grid Eco-Friendly Notebook with 1 Pilot Frixion Pen & 1 Microfiber Cloth Included - Infinity Black Cover, Executive Size (6" x 8.8")