Like GearBrain on Facebook
A decade after the first model arrived, Samsung could be about to bid farewell to the Galaxy Note smartphone.
Famed for its big screen and integrated stylus, the Galaxy Note broke new ground when it arrived back in 2011 and helped Samsung overtake Apple that year to become the world's largest smartphone maker.
Read More:
With a 5.3-inch screen and S Pen stylus, it was significantly larger than other smartphones of its day and was always considered the flagship of Samsung's range, owing to it having the most performance, best camera systems, biggest battery and largest screen.
But now it looks like Samsung is about to bid farewell to the Galaxy Note, according to three sources speaking to Reuters who said the company has no plans to develop a new version of the phone for 2021. The current model, called the Galaxy Note 20, arrived in August 2020.
Instead of producing a Galaxy Note 21, Samsung will reportedly include an S Pen stylus with the Galaxy S21, which is expected in early 2021 and could arrive as soon as January, a few weeks ahead of Samsung's normal schedule.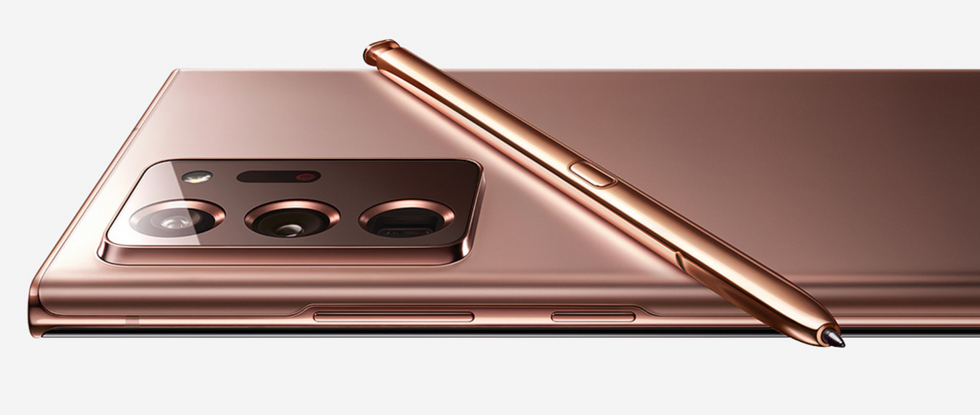 The Note family is best known for its S Pen stylusSamsung
It is also claimed Samsung's next folding phone will have a screen that is compatible with its styluses, but will not come with one in the box. Instead, the S Pen will be sold separately, similar to how Apple sells its iPad-friendly Pencil today. It has been claimed that efforts normally focused on the development of the Note family will be redirected to Samsung's nascent folding phones instead.

This move away from the Note shouldn't come as too much of a surprise. Recent incarnations of Note have become increasingly similar to Samsung's other (and better-selling) flagship, the Galaxy S. Both phones are available in similar sizes and offer almost identical features and performance, with only the Note's stylus helping it stand apart.
They also start at the same $999 price point, which is $200 more than the lowest-priced iPhone 12.
The Galaxy Note 7 will likely be remembered most clearly, as it was immediately pulled from sale after its launch in 2016 due to issues with exploding batteries. The phone was banned from airlines worldwide and was subject to a global recall by Samsung, who sent out fireproof boxes for the handset to be returned in.
The recall didn't work, however, as replacement phones also suffered from battery failure and combustion, quickly resulting in the termination of the Galaxy Note 7.
Check out The GearBrain, our smart home compatibility checker to see the other compatible products that work with Samsung SmartThings.
From Your Site Articles
Related Articles Around the Web
Like GearBrain on Facebook