Google has taken its Password Checkup tool, and turned in into an automatic default as part of its Password Manager in Chrome.
Read More:
The former extension, a small green badge with a checkmark, launched in February 2019, and worked within Chrome. The Password Checkup plug-in, which Google said has already been downloaded one million times, would alert people is the password they entered might now be unsafe, or had been detected by Google in a data breach. This worked on non-Google accounts as well.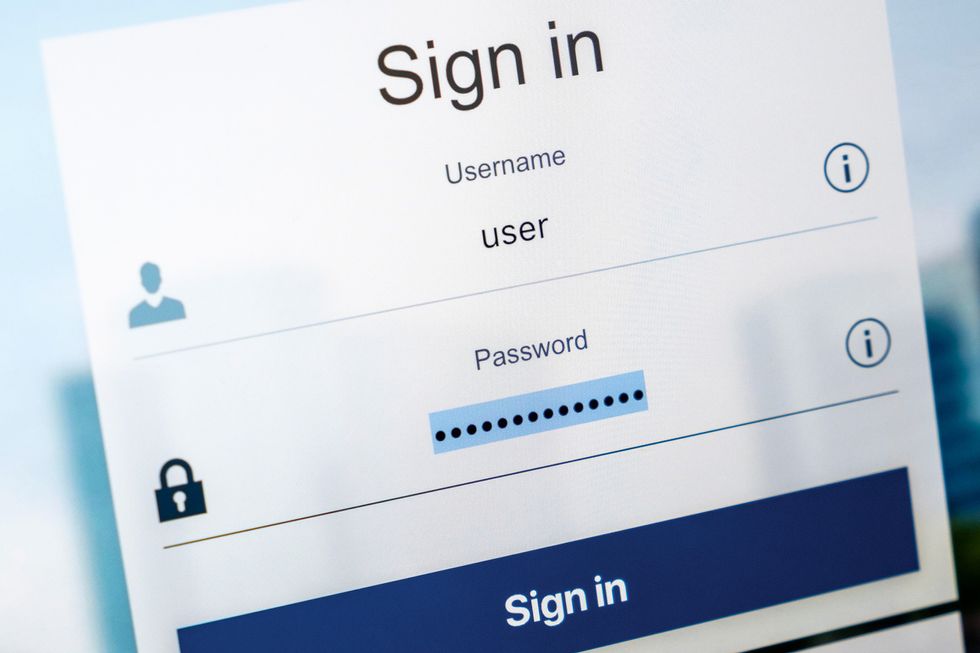 To use the new Password Checkup, you may need to sign back in to GoogleGearBrain
The counter also kept track of how many passwords it had analyzed in the past week — and checking that periodically could somber anyone not aware of how often they use security tools as they move around the internet.

Users who download the extension also could opt out of anonymous reporting around its installation to add another layer of privacy if they chose. That's because the extension also keeps track if, because of an alert, someone changed their password, and the domain associated with the alert.
But now Password Checkup is an automatic feature inside the Password Manager, which is a tool anyone using Chrome can use. This just stores passwords you've entered on the web, if you're using Chrome as your browser.
The now default feature will actually give you a color-coded cleat sheet, alerting you if there's a compromised password — or how many — in red, or if it detects a password that's been reused too many times, and how often, or how many accounts have what Google believes is a weak password. These latter alerts are in yellow. If everything is fine, you'll get a green check mark.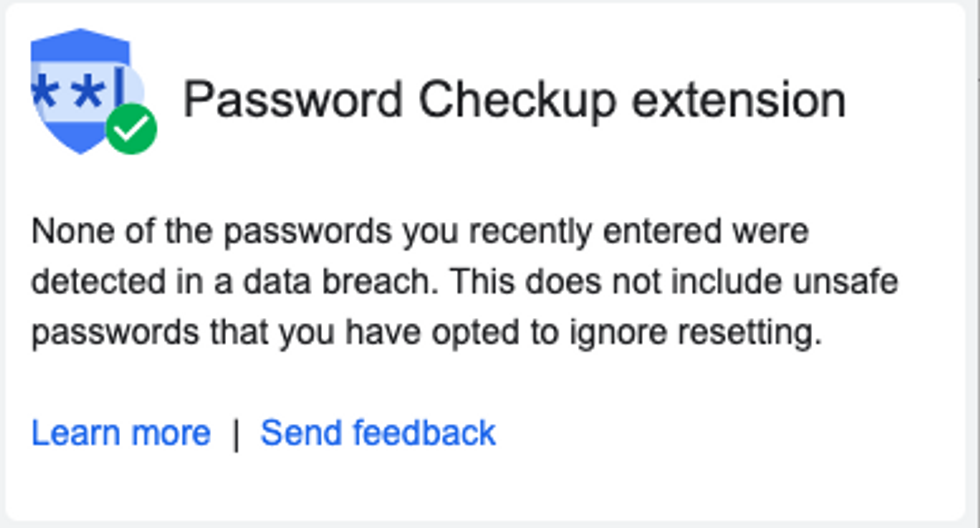 A green check mark in Password Checkup still means that your passwords are secureGearBrain
How to set up the new Password Checkup

Going to Password Manager in Google will show you now how many sites and apps Google has catalogued for you, and the passwords. And you can now simply and easily click to check those passwords:
Go to Password Manager within your Google account
Click on Check Passwords
You may need to sign in again to Google for verification
You'll get a generated report within seconds of your passwords and accounts.
You can choose, if you want to change passwords, to view them, update them or even delete them.
We did find that you'll also see accounts you've signed into on your computer through Chrome — even if they are someone else's account. Things like shared TV or music apps, for example. And we were able to view those passwords in plain text. That means if you've gone on to someone's computer, through Chrome, and entered your account information in for a site, that has been stored and kept by Google.
A built-in password manager in your Google Account www.youtube.com