Like GearBrain on Facebook
We've tested a lot of Skullcandy earbuds and headphones over the years, and two recent pairs include the Indy Fuel and the Sesh Evo. One of our big requirements with earbuds in particular is that they can stay in while running. Most play decent sound, but having earbuds fall out while walking around is a big annoyance whether you're heading to a class on campus, walking to the store, or out for a morning jog.
Here's what we found between the Indy Fuel and Sesh Evo in our testing if you're considering either for your next earbud selection.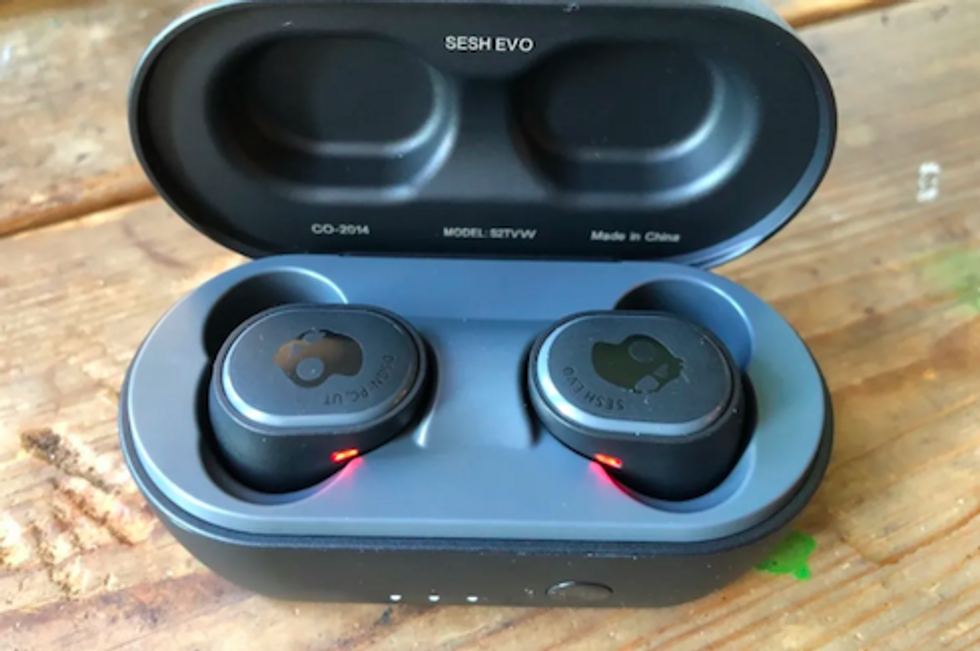 Skullcandy Sesh Evo fit neatly in their caseGearBrain
Style and design

Both the Sesh Evo and Indy Fuel are from Skullcandy are wireless earbuds — they sit snug in the ear. Neither has a loop that fits over the ear, however, which does make them both a bit more prone to falling out. But both come with extra ear gels to help you get an even snugger fit.
Both also have a lightweight hardshell case which doubles itself as a charger, and can be topped up through a wireless charger. However, the Sesh Evo earbuds are just easier to get back into the case. The Indy Fuel take some adjusting each time, something that actually does annoy me. So just worth noting.
The Indy Fuel have a long stem that come down, a bit bigger than the Apple AirPods Pro, but not much, while the Sesh Evo are snapped more like studs that fit neatly into the ear.
Colors

As for colors, the Indy Fuel are available in black, pink, olive green, blue, mint green, red, and purple, while the Sesh Evo have a number of color combinations including a pale blue, mint green, red and black.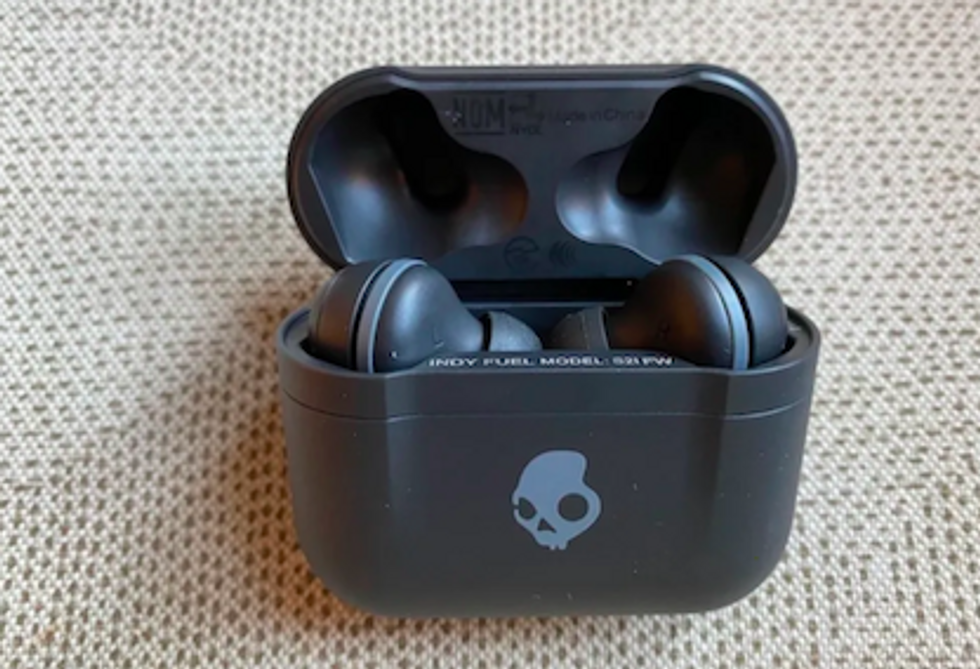 We gave the Indy Fuel a few more points on soundGearBrain
Sound

We have to give a few more points to the Indy Fuel on sound quality. They still weren't the tops on brightness and clarity. But we did find that the Sesh Evo was a bit flatter, and phone calls slightly tinny. You can also use each earbud on both styles on their own as a solo device, and there are media controls on each of the earbuds.
Ambient Mode and more
The Indy Fuel have an Ambient mode, which you can control through the earbud itself, and is an excellent feature for those who like to workout or run outside — letting you hear music or podcasts but also keeping your aware of what's happening directly around you.
You also have access to three EQ modes, for music, movies and podcasts. Movie mode, for example, boosts the bass and volume while Podcast mode takes out a lot of the bass. Music is its basic setting. You can also pull up a smart assistant through the Indy Fuel as well.
The Sesh Evo, on the other hand, only includes the three EQ modes and the ability to pick up a smart assistant as well. Ambient Mode is specific only to the Indy Fuel.
Battery
You'll get 30 hours of use with the Indy Fuel earbuds, and just 24 hours hours with the Sesh Evo.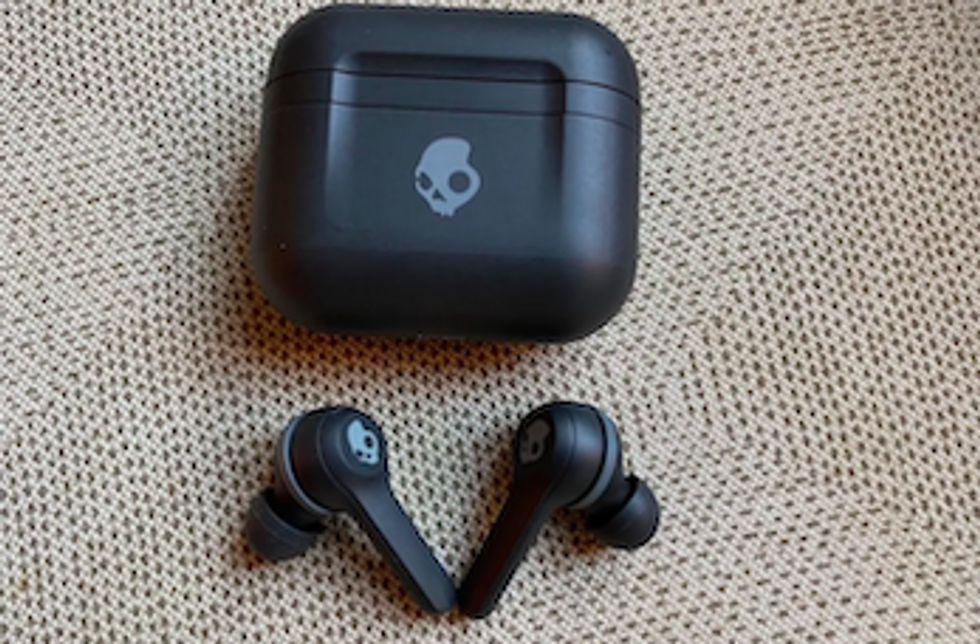 The Skullcandy Indy Fuel have Ambient mode, which Sesh Evo does not offerGearBrain
Tile tracker
You get Tile tracking with both styles, which is packed inside the actual earbuds themselves, and not the case. This is a boon for anyone who tosses them casually on a table when they come back from a run, and may find that one is missing when they go back to search for them. Tile only works though if you're within range of the earbud with your smartphone — so this isn't going to help you locate a missing earbud that's miles away on a bus. But the tracker works by making the earbud actually play a siren to help you find it. It's a very nice added feature.
Price
Here's where the differences are more stark. Typically the Indy Fuel are priced at about about $99.99, with the Sesh Evo priced at $59.99.
Which ones to buy?

The price difference of $40 may make the Sesh Evo a better deal. You don't necessarily need an extra six hours, nor Ambient mode that the Indy Fuel's offer. Both have Tile trackers inside and both also offer extra listening modes that can equalize sound for music, podcasts and movies. If you do want Ambient mode — which we do believe is an excellent option for anyone who exercises outdoors — the Indy Fuel are worth considering. Plus you get another six hours of charge, also a nice addition for those of us who sometimes (always) forget to plug in our earbuds in their case. The choice, though, is really up to you.
Like GearBrain on Facebook