Like GearBrain on Facebook
When it comes to Skullcandy one thing is certain — they make a lot of headphones and earbuds. Two that stand out are the Indy ANC and the Indy Fuel, both wireless earbuds that look almost identical to each other, save two crucial differences. Want to know which one is best for your needs? Here's what we found in our testing and how you choose.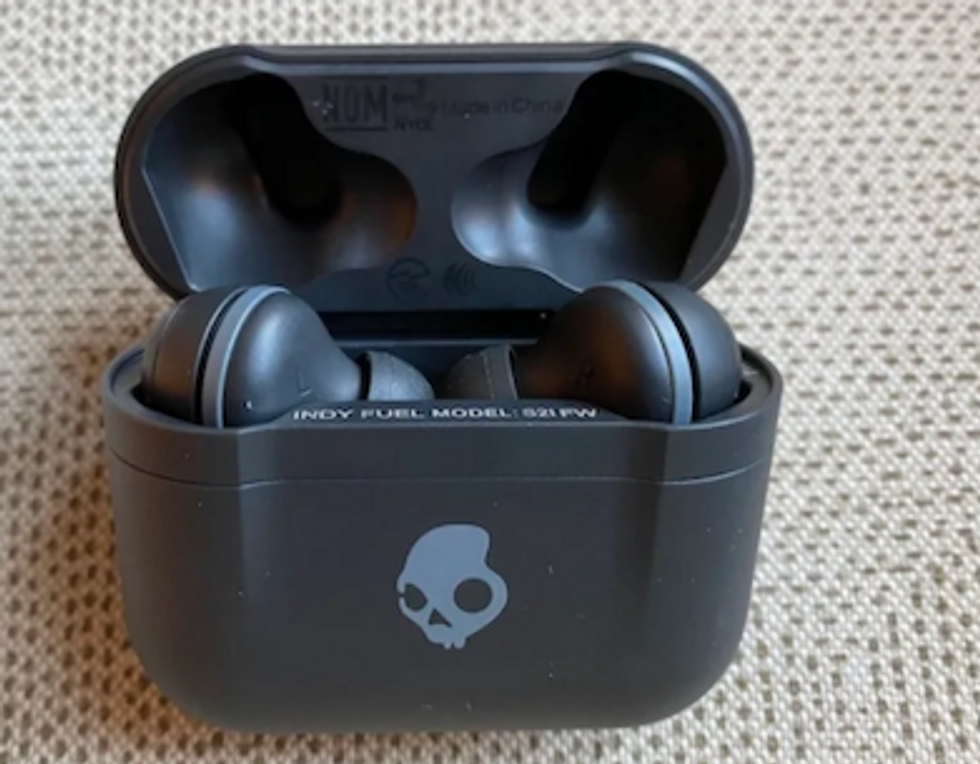 The Skullcandy Indy Fuel look nearly identical to the Indy ANCGearBrain
Style and design

With both the Indy Fuel and the Indy ANC it's as if you're looking at twins. Both are wireless earbuds that fits snug in the ear. There's a long antenna that comes down, and the case is a rounded shell that acts as a charger as well. But the Indy Fuel do not have a fin at the top, which the Indy ANC do, and these actually do help to keep the earbuds more firmly in the ear.
In each box you get a USB-C charger, extra ear gels, an instruction manual and also the wireless earbuds and case. The Indy ANC also have an extra pair of fins.
Sound

Both the Indy Fuel and the Indy ANC have fine sound, but equally a bit muffled. They're fine, they're solid. Crucial is that both are almost the same. You're not going to lose quality by picking up one for the other. This isn't where the difference is going to come in to play.
However, I did find while reviewing the Indy Fuel earbuds that I had much more trouble connecting them to my devices than the Indy ANC.The Indy Fuel would not reconnect easily to devices via Bluetooth if I had switched to another pair of earbuds for a day. And they would switch from stereo to solo if I also switched devices, from say my computer to my iPhone.
I did not have this issue with the Indy ANC. Something to note.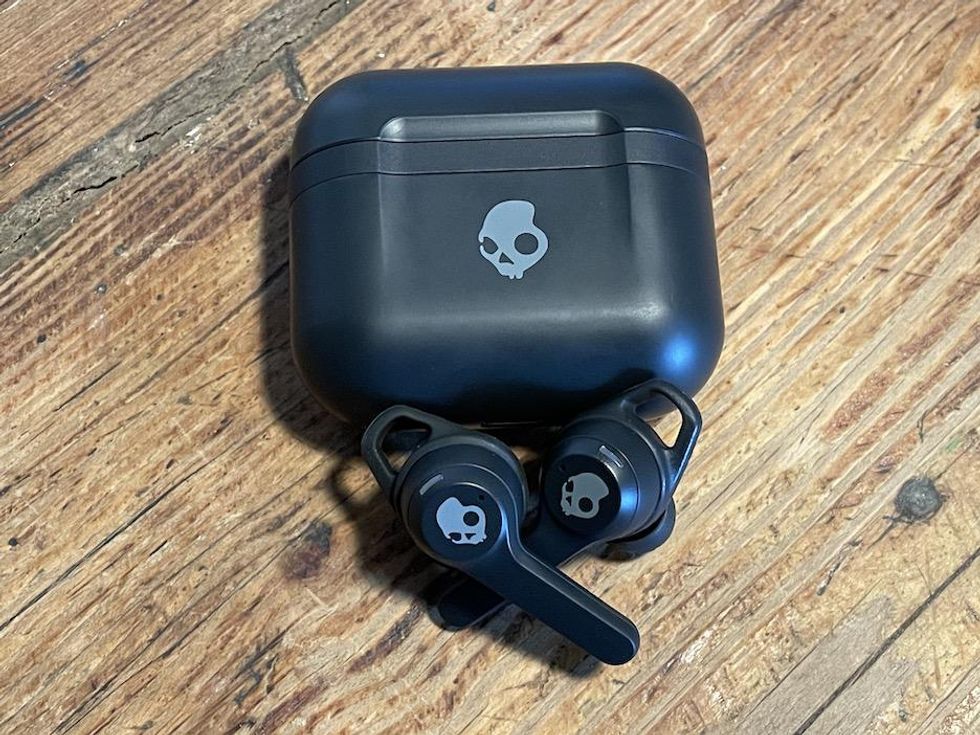 You can see the fins at the top of the Indy ANC earbuds, small bumps that sit closely to the earGearBrain
ANC

Only the Indy ANC comes with active noise cancellation. The Indy Fuels do not. And frankly for the price, this Indy ANC feature is great, completely closing off sound around you — if you choose. You can flip to Ambient Mode, which opens up sound around you, and also switch between three preferred EQ modes including one for movies, music and podcasts.
The Indy Fuel earbuds support the three EQ modes and also Ambient Mode. But again, you aren't going to get ANC with these.
Battery
The Indy Fuel earbuds have 30 hours of battery life, while the Indy ANC promise 32 hours. Of course, start using active noise cancelling and that battery life will decrease. So if you're using the ANC feature you bought the Indy ANC earbuds for, you're likely going to get the same level of battery life with the Indy Fuel, maybe even a bit less.
Both cases support wireless charging, and both also have a rapid charge option which means you can grab an extra hour or so in minutes.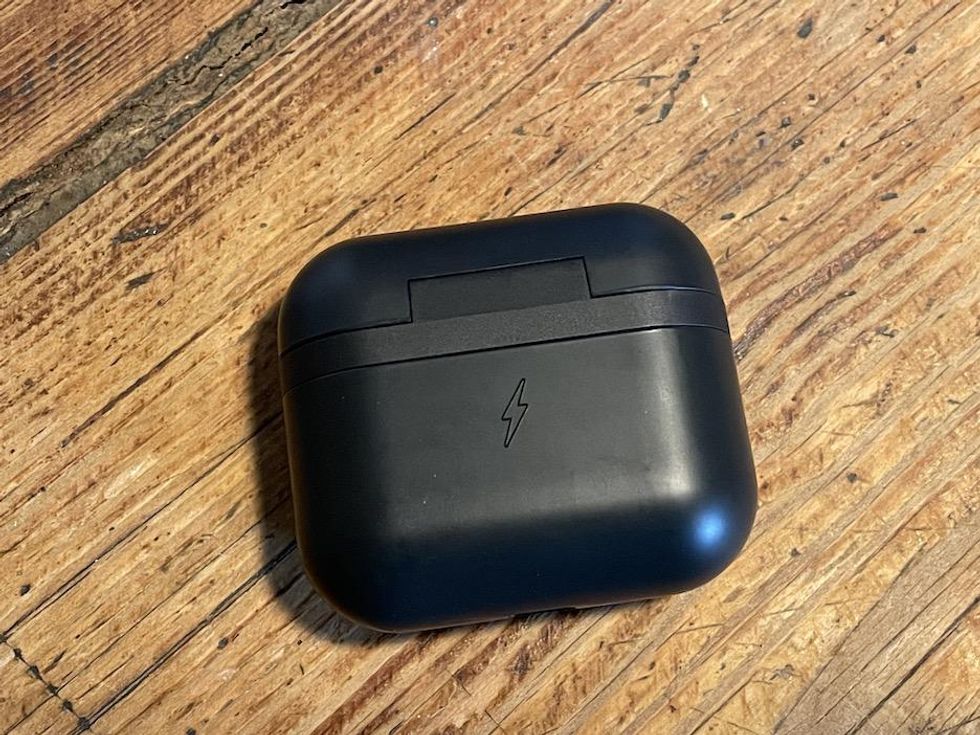 Both the Indy Fuel and Indy ANC have a case that can be charged wirelessly from the backGearBrain
Tile tracker and other features
Both the Indy Fuel and the Indy ANC earbuds have Tile trackers inside, which means you. So you'll get that ability no matter which one of these you pick up. Both also can pick up voice assistants and be operated as solo earbuds.
Price

The Indy Fuel can be picked up for $99.99, while the Indy ANC are available for $129.99. That's a $30 difference. Color choices are about the same. Both come in True Black, while the Indy Fuel also have a grey option.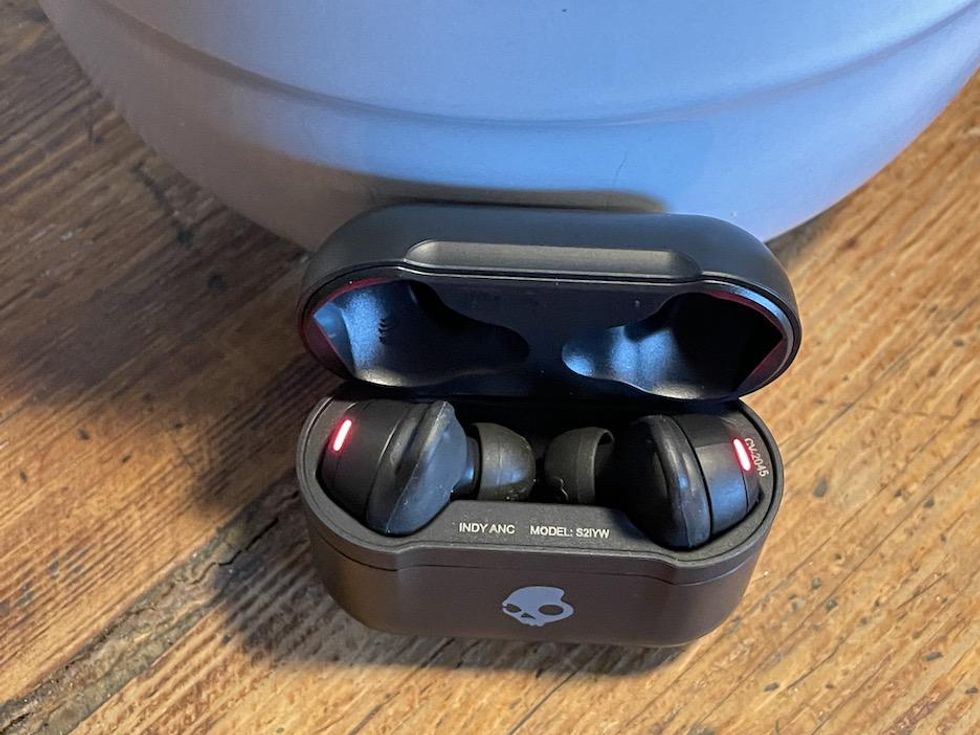 We feel for the extra $30, it might be a better choice to pick up the Skullcandy Indy ANC for the active noise cancellation featureGearBrain
Which one to buy?

If you're really looking to save a few dollars, the Indy Fuel is almost the same pair of wireless earbuds as the Indy ANC save for the active noise cancellation. I did find the Indy Fuel to be a bit more temperamental in terms of connecting, but they share the same sound quality, the same style and design and both have Tile trackers inside.
That said, for just $30 you're getting a significant boost with the active noise cancellation feature in the Indy ANC — a feature that typically costs much more, and works extremely well in these Skullcandy wireless earbuds. For that reason, we think it's hard to turn away from the Indy ANC. If you really want to stick to a tighter budget — and maybe you just want the option to pick up a set of earbuds in grey — than the Indy Fuel are fine. But this may be a situation where spending a bit extra gets you quite a bit more.
Like GearBrain on Facebook