How Skullcandy's most affordable earbuds compare to some of its most expensive
Skullcandy Dime is its most affordable set of wireless earbuds on the market today. Just $25, they're also a solid option for workouts, video conferencing and listening to music.
Skullcandy Indy ANC, at $130, are definitely a step above, with excellent active noise cancellation (ANC) and Tile trackers inside.
Why compare the two? It might be worth considering what you're really giving up if you pick wireless earbuds that are $100 less than the other — or what you get if you spend a bit more. Here's how to decide.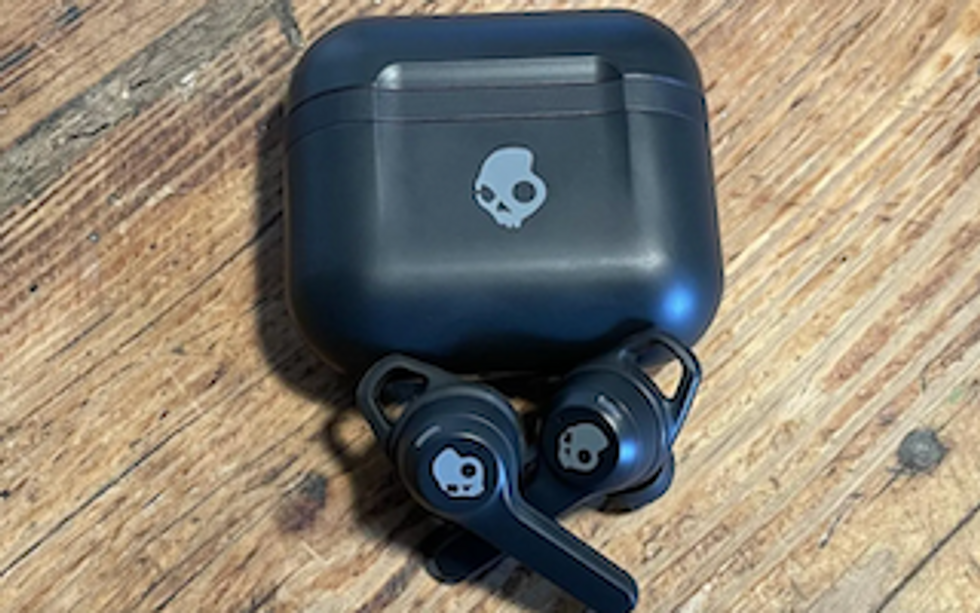 Skullcandy Indy ANC earbuds have fins on the top that help to lock them more securely in the earGearBrain
Skullcandy Indy ANC

Let's start with the more expensive of the two, the $130 Skullcandy Indy ANC. With 32 hours of battery life, and you can get a quick two-hour pop up with a 10 minute charge.
The earbuds come with a case that doubles as a charger, an instruction manual, and extra ear gels to get the best fit for your ears. The Indy ANC also have Tile trackers embedded inside which means, with the Tile app, you can track them. That's particularly useful since earbuds are small and they can easily be misplaced between couch cushions, for example.
They're controlled by pressing for different lengths of time to bring up a voice assistant, changes from music to podcast mode, or even in Solo mode.
As the name suggests, ANC is included as one of the features, and it's excellent in the Skullcandy Indy ANC. That may be because of the snug fit. Sound overall was a bit muddy, but certainly fine — and you can also adjust the sound to make it work best for your ears through the Skullcandy app.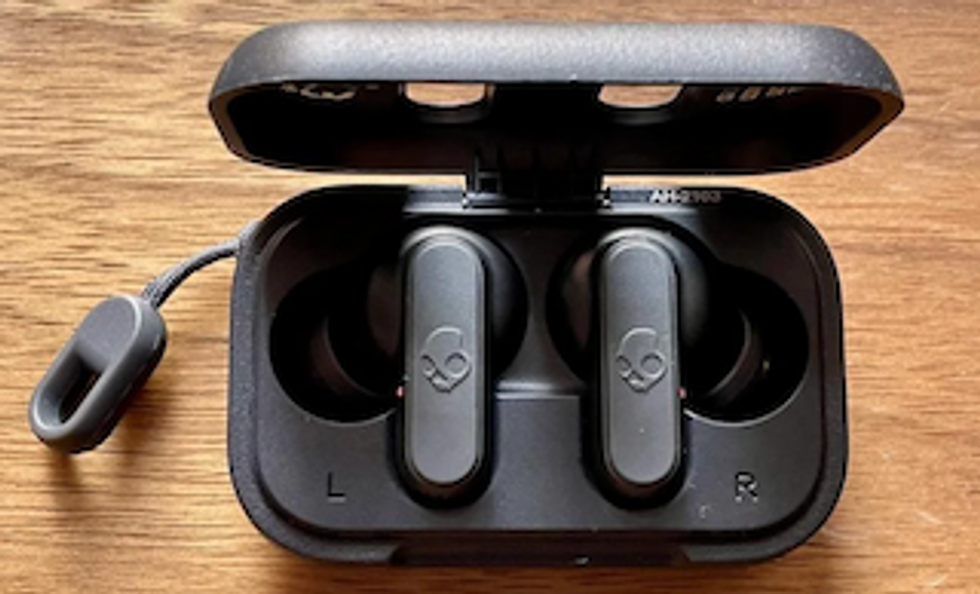 Skullcandy Dime True Wireless earbuds are one of the more budget-friendly optionsGearBrain
Skullcandy Dime

At just $25, the Skullcandy Dime are about as stripped down as you can get when it comes to earbuds. And yet. There are some things to note that make these worth taking a second look at, precisely because of their price.
To start, the Skullcandy Dime hold just 12 hours of battery life, almost one-third what you can get with the Indy ANC. (And we found they actually dropped off sooner than that.)
The case also works as a charging device, but it does not hold a charge on its own. The case does though have a little loop which means it can be easily attached to a keychain. And the case is very small — easy to slip into a pocket.
You do get — like with the Indy ANC — extra ear gels to help you get a better fit. And that's a nice little addition considering the price. But even with that I found the fit tough for me. I do have smaller ears, and do find earbuds can slip out. So that's something to consider.
Sound was fine, not a wide range on bass, but calls were clear, as was video conferencing. And both earbuds, like with the Indy ANC, can be used solo.
Finally, there are more color choices with the Dime than with the Indy ANC. While the latter only come in black and grey, the Dime add a space of color with a light blue and green option.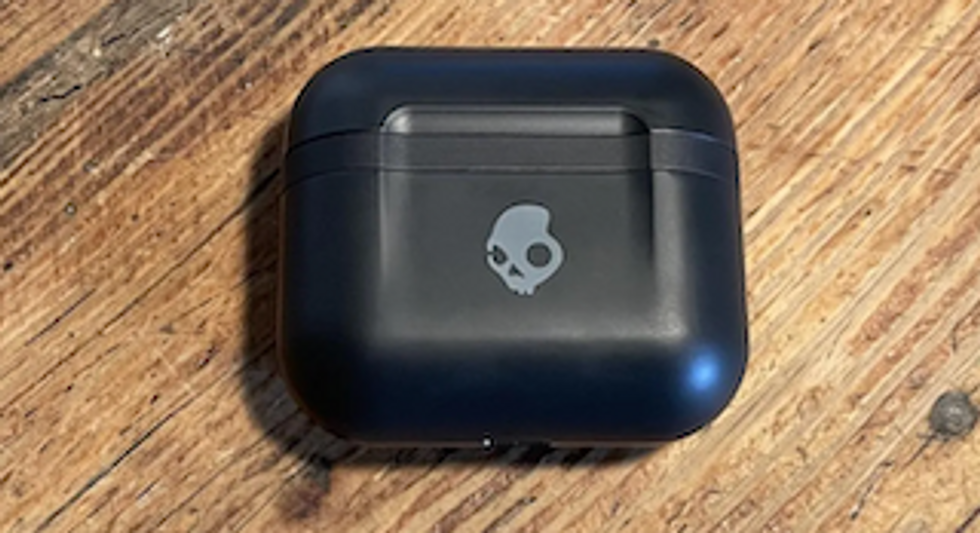 Skullcandy Indy ANC have higher-end features including Tile trackersGearBrain
Which to buy?

If you're shopping with budget in mind, there's no comparison here — the Skullcandy Dime are going to be the winner. But if you're looking at something with a bit more heft on the feature side, especially ANC, the Indy ANC are absolutely a good option for their price as well. (ANC often costs a bit more.)
But even if you're not on a budget mission, the Dime earbuds can be worth thinking about too. Yes, the battery life is short and probably means you'll want these plugged in everyday. But they're small, can fit easily in a pocket, and sound was actually fine — and for the price sound was actually very good.
Certainly there's a difference in the features between the two. But the Skullcandy Dime aren't a bad option. At $25, they work, they work well, and they won't make you bend your budget too much.