Like GearBrain on Facebook
We all know what to do when we get a cold or the flu, but what about working to prevent catching anything in the first place?
After all, they always say prevention is better than cure, and your smart home can help here, thanks to a number of tech products worth buying to help reduce the chance of you catching a winter cold, or anything worse.
Read More:
Below, we have gathered up a selection of smart devices which could help reduce the chances of you catching a cold or the flu. Some tackle the air in your home, while one helps to keep your body temperature consistent through the night, and one encourages you to drink more water, which is a cornerstone of healthy living.
Dyson Pure Hot + Cool Air Purifier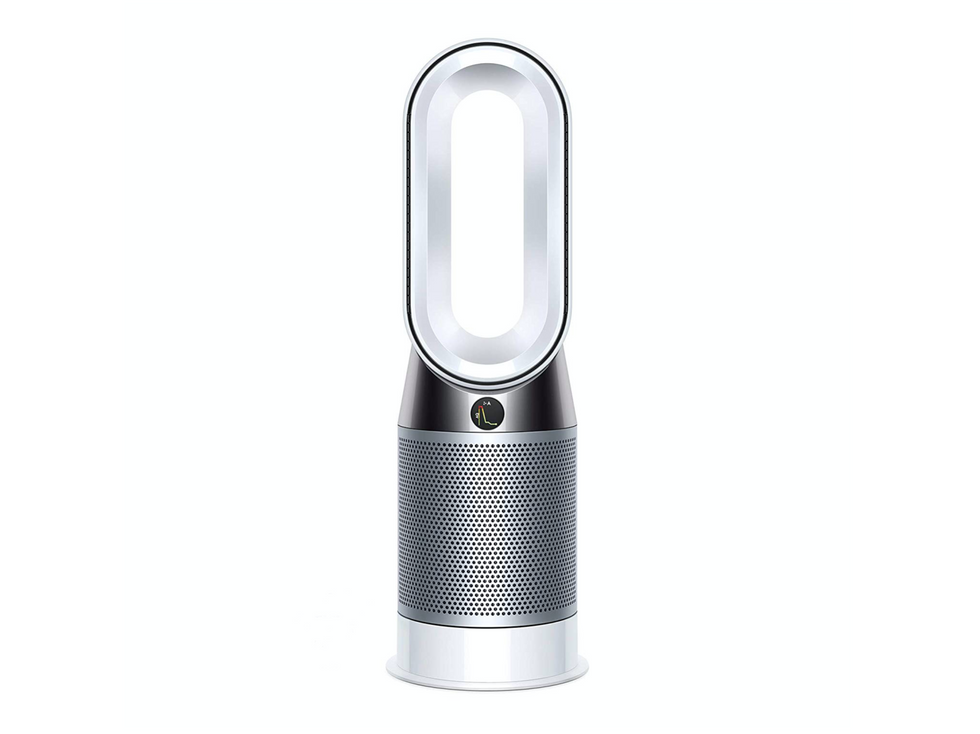 The Pure Hot + Cool is a heater, cooler and air purifierDyson
The air quality market is bigger than ever, with a huge number of startups and legacy brands fighting to offer products designed to clean up the air in our homes.

Here we have chosen the Dyson Pure Hot + Cool Air Purifier. At $649 it certainly isn't cheap, but if you want one product that does (almost) everything, this is surely it. This is a bladeless fan which can heat or cool large rooms, but it also works as an air quality monitor and air purifier.
This is important, as the viruses and germs which cause cold and flu travel through the air. They are too small on their own to be scooped up by most air purifiers and even those equipped with HEPA filters; but because germs often cling to other particles like dust, they can still be sucked into an air purifier.
This Dyson automatically purifies when it senses ultrafine particles (PM2.5), allergens (PM10), volatile organic compounds (VOCs) and nitrogen dioxide (NO2). Purified air is then projected across the room at a rate of up to 77 gallons per second. There's a Wifi connection for controlling with the Dyson phone app, or you can use Alexa to adjust the purifier's settings.
Dyson Pure Hot + Cool Air Purifier, Heater + Fan - HEPA Air Filter, Space Heater and Certified Asthma + Allergy Friendly, WiFi-Enabled - HP04
SwitchBot Smart Humidifier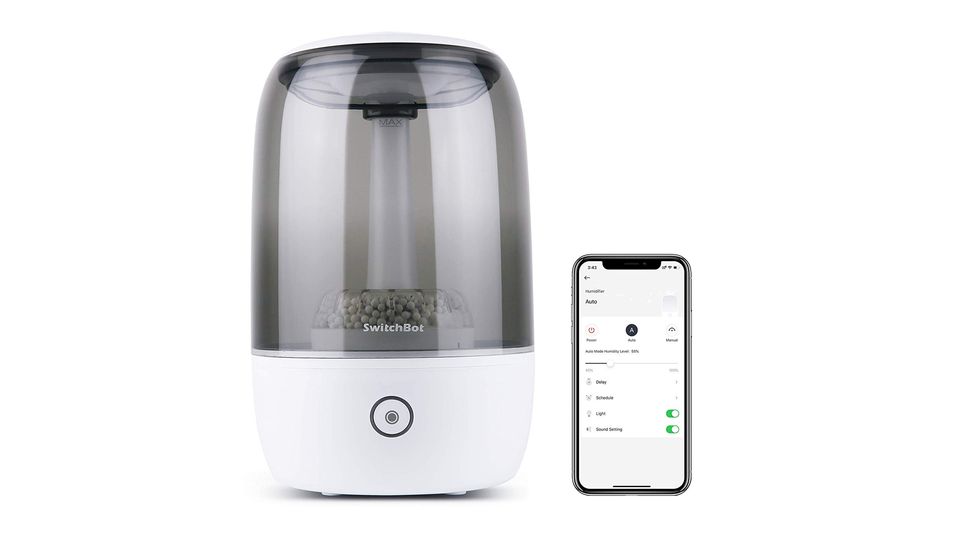 Increasing air humidity can lower the chance of getting illSwitchBot
Also important for combatting germs and viruses is to crank up the humidity of your home. Viruses and bacteria prefer cool and dry air, which is why they are more likely to make you ill in the winter and not during the warmer, more humid summer months.

An increase in relative humidity of between 40 and 60 percent will disable about 70 percent of viruses in the air, according to a study conducted in 2013.
There is a balancing act here though, as if the humidity gets too high - like being above 50 percent for extended periods of time - then mold and mildew is more likely to grow, causing respiratory problems of their own.
There are lots of smart humidifiers to choose from (or just connect a normal one to a smart plug) and across a broad range of prices. Generally speaking, your budget should depend on the size of room you want to add humidity to; many options are available from Honeywell and Levoit for under $100, or Dyson's will cost you in the region of $500.
A popular low-cost option is the $50 SwitchBot Smart Ultrasonic Humidifier, which has support for Alexa, Google Home, Apple HomeKit and IFTTT.
SwitchBot Wi-Fi Smart Ultrasonic Humidifier, Large 3.5L Cool Mist for Bedroom, Top-fill Design, Essential Oil Diffuser (Compatible with Alexa, Google Home, HomePod & IFTTT)
HydraCoach 2.0 smart water bottle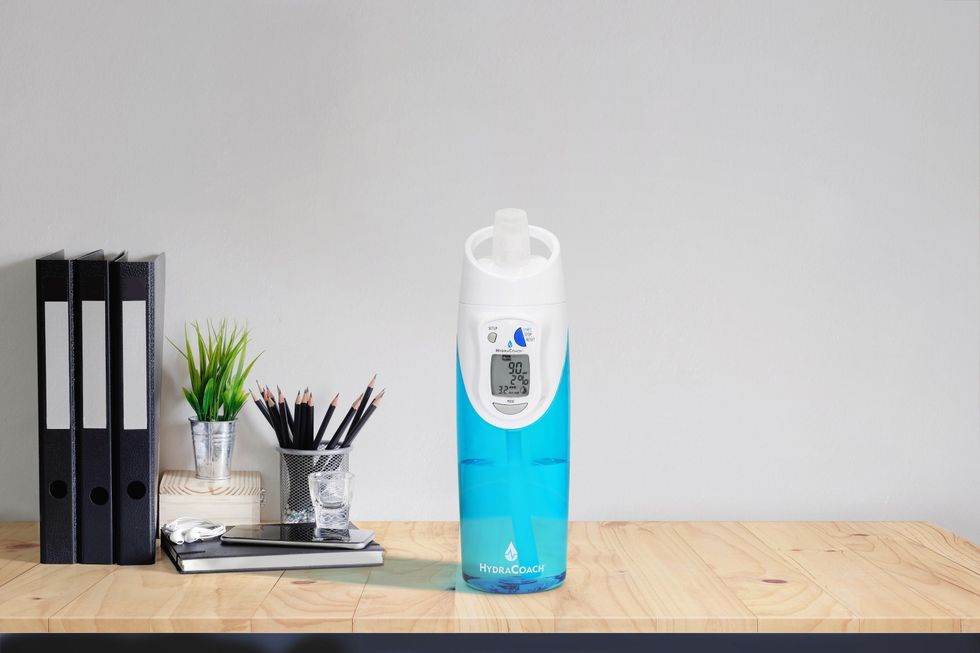 The bottle keeps track of your daily water intake HydraCoach
Everyone knows drinking lots of water every day is important, but sometimes it's easy to forget. To help remind you, there is a growing range of smart water bottles for sale.

Our pick of the bunch is the HydraCoach 2.0, which costs $40 and has a simple LCD display which tracks your daily water intake. In a move that goes somewhat against the grain, there is no app here; instead, the aim of the game is simplicity. All you have to do is look at the bottle to see how much water you've had each day.
The bottle lets you set your own target for water consumption, then stats what percentage of your target you have reached.
With winter colds and the flu virus ready to attack, drinking more water can help boost your immune system and fight them off.
HydraCoach 2.0 - Sip & See Smart Water Bottle That Tracks & Reminds You to Drink More Water Right on The 22 oz BPA-Free Bottle. No Complicated Apps or Syncing Required
The Pod smart mattress by Eight Sleep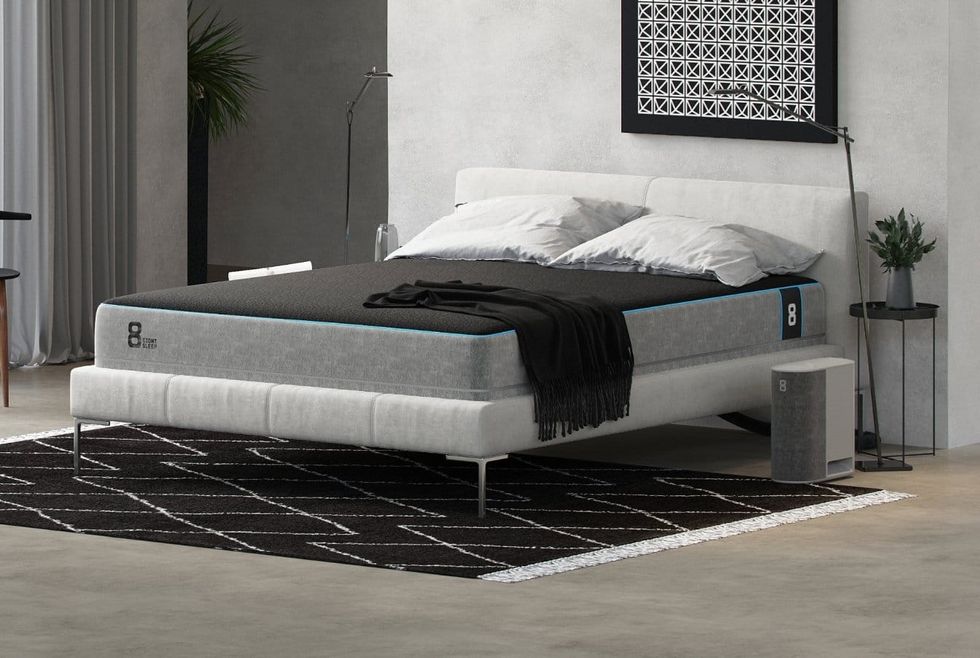 The system independently heats and cools each side of the bedEight Sleep
Maintaining your temperature can be tricky when you have a cold or the flu. To help out, we've highlighted The Pod, a smart mattress by Eight Sleep which can be made warmer or colder using a smartphone app.

The app controls air which is warmed or cooled, then pumped through the mattress, and you can set a different temperature for each side. That way, if you have a cold you can up the temperature on your side while leaving your partner at their preferred cooler temperature.
Beutii Professional UV Sterilizer Box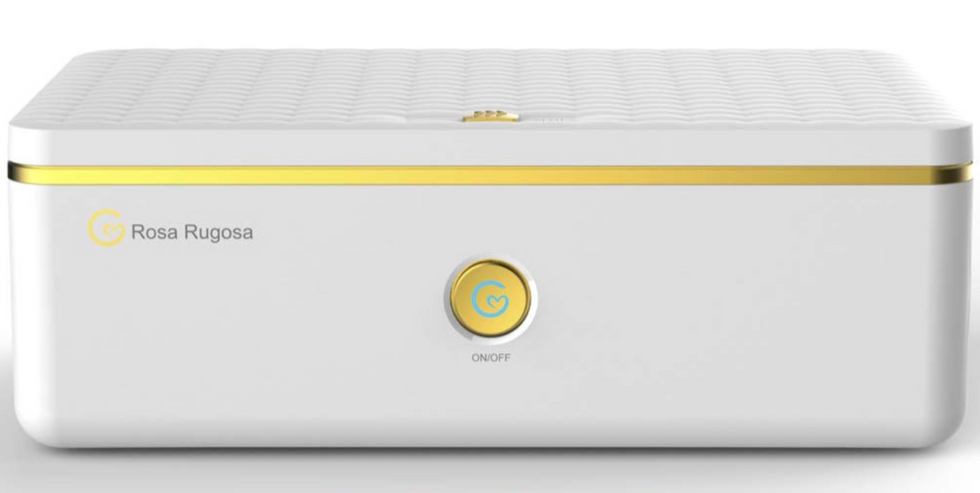 UV sterilization boxes can help remove germs from commonly used itemsBeutii
The items you carry around every day, like your smartphone, keys and wallet, can act as breeding grounds for viruses. To help keep them clean, you can try a UV sterilization box like this one by Beutii Professional. Priced at $60, it is designed to house all manner of everyday items, like your phone, wallet, earphones, or makeup brushes.

The box uses powerful ultraviolet light to sterilize whatever you place inside, and the process takes just eight minutes. If you feel a cold coming on, then it would be a good idea to put commonly shared items, like the TV remote, for example, in the box each day to prevent the infector from being passed along to someone else in your home.
Beutii Professional UV Sterilizer Box With Ozone Sanitizing for Baby,Cell Phone,Beauty Tools ,Underwear, Nail Salon Equipment,Eyeglasses,Jewelry
From Your Site Articles
Related Articles Around the Web
Like GearBrain on Facebook