Apple is bringing new features to the Apple Watch, through watchOS 8 coming fall. Many tools will focus on the mental and physical health of users, helping them better manage their fitness and well-being — but a few are focusing on how to control smart home devices, all from the wrist.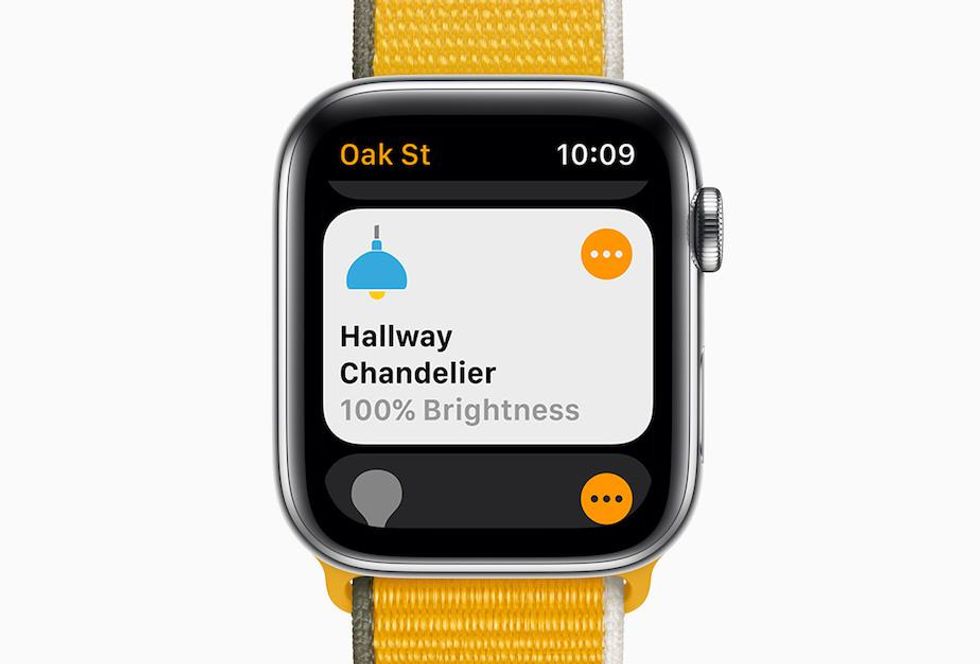 More smart devices, including lights, will be able to be controlled using watchOS 8Apple
Home devices

Apple is clearly making a much deeper push into the smart home through a number of updates to its devices and operating systems. The Apple Watch is included. The company has already teamed up with Google, Amazon and others through Matter, a system that will allow different operating systems to speak more easily with each other.
In the meantime, though, Apple will weave more of its own devices into the Apple Watch, as it also expands control over devices outside its specific ecosystem.
Starting with watchOS 8, people will be able to further monitor HomeKit-enabled cameras, viewing what the camera can see right on their Apple Watch, and from images shown likely be able to speak to anyone as well. Users will also be able to control smart lights, such as the intensity of their brightness, and even control morning and evening routines and presets, from the device.
They'll also be able to make use of Intercom which will let them send a message to specific rooms through the HomePod, HomePod mini and other devices, which is akin to Google Home Broadcast and Amazon Alexa's feature Drop In.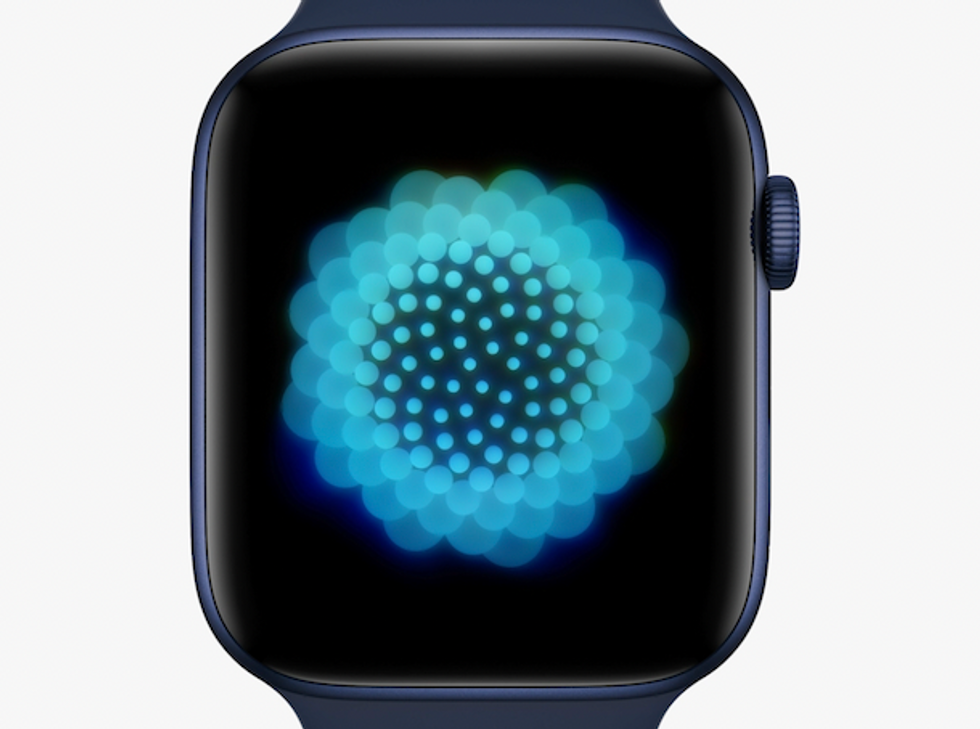 The Breathe app is getting a new name, and new animationApple
Mindfulness

When it comes to mental health, Apple is giving a makeover to its Breathe app, by enhancing the animation of this one-minute mindfulness meditation. It will also be renamed, Mindfulness. And Apple is also introducing another activity called Reflect which will push out something people can think about during their day, along with a bit of animation pulsing across the face as well.
Mental concentration is something Apple is tackling with updates this fall, and one called Focus will come to watchOS 8 too. This will filter out notifications that people can customize to their environment, for example, allowing those that come from co-workers during the workday. Focus will also tap into the activities people are doing at the time, such as a workout, and make suggestions on what to edit at that moment.
Fitness
Two new workouts are coming to the Fitness+ app, expanding the ways people can exercise with their Apple Watch. The workouts will include both pilates and Tai Chi. And a new instructor, Jeanette Jenkins, is joining the line-up with seven workouts focused on strength and HIIT. She had previously worked with Apple through a playlist for a walking workout.
While Apple can already track a number of wellness metrics through the Apple Watch, a new one focused on sleep tracking will capture someone's respiratory rate, or how many breaths they take per minute, while they're snoozing. That data will move over to their iPhone in the Health app. People will also be able to more easily stop and resume a workout via Fitness+ from Apple Watch.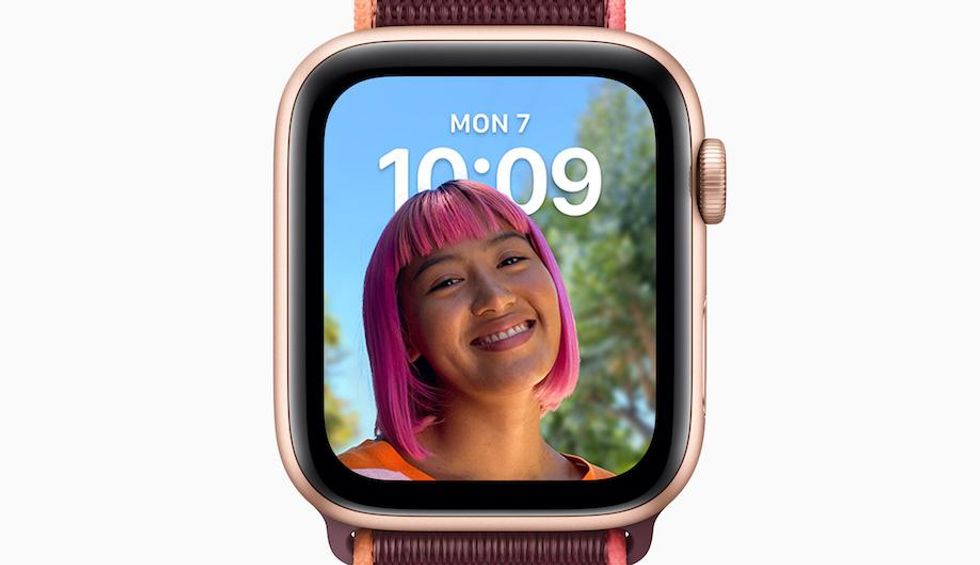 A new Portraits watch face, which pulls images from users' Photo library, is coming with watchOS 8Apple
Photos

There will be new ways to enjoy photos on the Apple Watch including a new watch face called Portraits. This captures portraits shot on an iPhone into the Apple Watch, which can be zoomed in and out of via the crown. People will also be able to look through photos differently through a new Photos app, including Memories and Featured Photos which will sync up to the Apple Watch. There's also a new Mosaic layout you'll be able to view as well.
You'll be able to easily share photos from the Apple Watch through Mail and Messages, add GIFs, emoji and more through a new feature coming called Share Sheet. And Contacts are coming to the Apple Watch with watchOS 8 meaning users will be able to locate email addresses, phone numbers and more from the wearable — and share these contacts with others as well.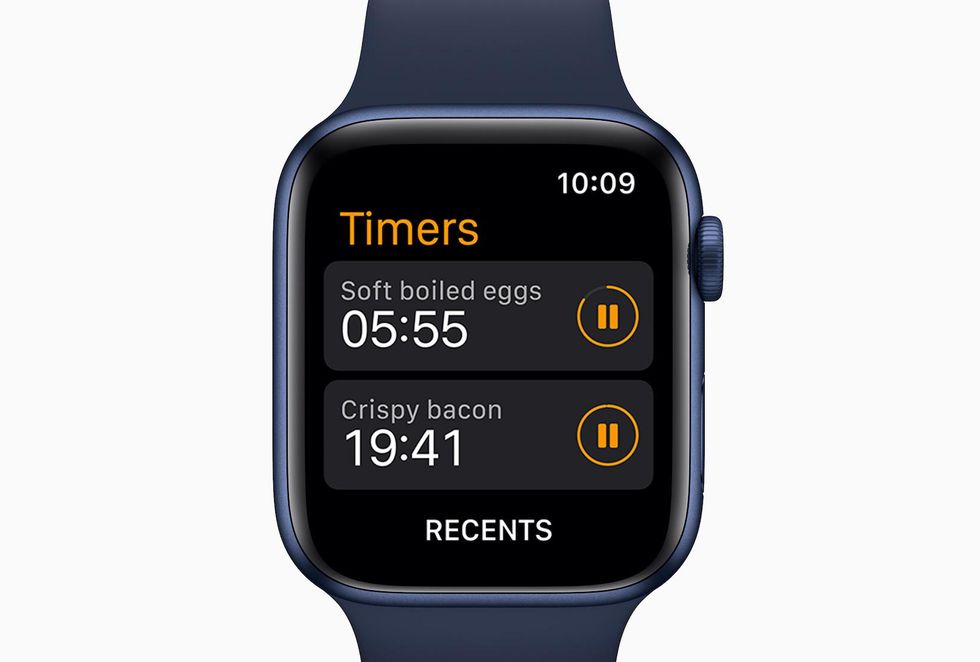 New timers, updated weather app and more coming to watchOS 8Apple
Other features

With the launch of AirTags, watchOS 8 is getting some updates with a new Find Items app for the Apple Watch which will work with the Find My network. AirTags, of course, are the new trackers Apple launched earlier this year. And now Apple Watch will be able to be pulled into the process to locate these items — and others — as long as the wearable is signed into the same Apple ID as the lost object.
Weather app will start sending severe weather notification to the Apple Watch via government alerts, as well as precipitation alerts for the coming hour. And the Music app, which is also getting a re-design, will let users share songs, albums and playlists through Mail and Messages.The apps will also be supported by the Always-On display, which is expanding to include more apps.
Assistive Touch will support more people with upper-body limb differences for one-arm usage of the Apple Watch. That means the wearable will be able to pick up on hand gestures so that the device can be controlled without needing to touch the display, and will include support for answering incoming calls, controlling an onscreen motion pointer, bring up an action menu for the control and notification center and more.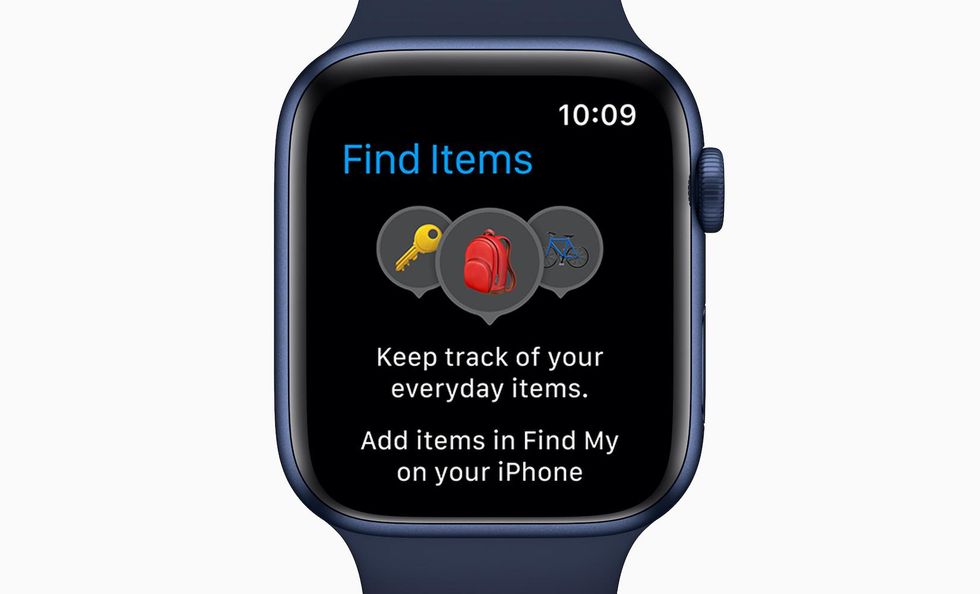 Find My will be supported as well on the Apple WatchApple
Multiple timers are coming to watchOS 8 as well — such as keeping track of several things cooking in the kitchen. And you'll actually be able to label those timers so you won't have to remember that the middle one is for cupcakes and the upper one for salmon steaks.

People will also be able to add transit cards through Family Setup from more locations including Hong Kong, Japan, select China mainland and U.S. cities.
The new watchOS8 will be available to those in the Apple Developer Program starting today, with a public beta coming next month in July. The official rollout will launch this fall and will work with the Apple Watch Series 3 or later, that is paired with an iPhone 6s or later, running iOS 15 — which is also coming this fall.
New Apple Watch Series 6 (GPS, 44mm) - (Product) RED - Aluminum Case with (Product) RED - Sport Band