Like GearBrain on Facebook
Increasing sales of wearable devices like smartwatches and fitness trackers will be driven by voice assistants, consumer wellness, and smart home control over the next four years.
This is the prediction of the International Data Corporation (IDC), a market research company which has just released its forecast for the wearable consumer technology market between 2019 and 2023.
Read More:
The firm predicts the wearables category - which now also includes wireless headphones with access to voice assistants like Alexa - to grow by 15.3 percent to 198.5 million units shipped globally by the end of 2019.
Looking further ahead, IDC expects global wearable shipments to reach 279 million by the end of 2023.
This continued growth will be driven, IDC says, by the integration of voice assistants like Siri, Alexa and the Google Assistant on wearable devices (like smartwatches and wireless earbuds), as well as enhanced healthcare features, and smart home control abilities.
"The rise of smart assistants on wearables, both wrist-worn and ear-worn, is a trend worth watching," said Jitesh Ubrani, research manager for IDC's Mobile Device Trackers.
Ubrani added: "Though still in its infancy, the integration of these assistants with wearables opens up new use cases, from allowing these devices to tie into the smart home to making the devices more proactive at urging users to live healthier or more productive lives."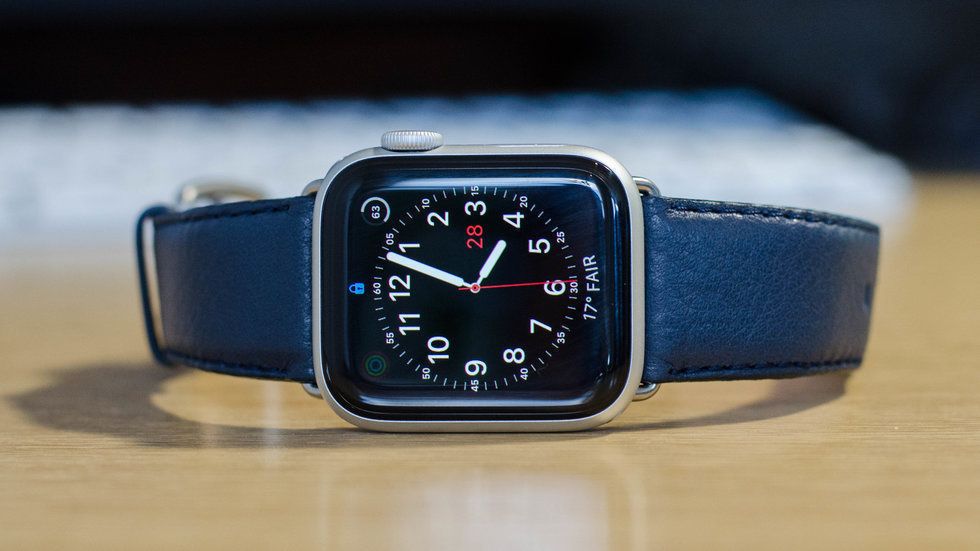 IDC says Apple Watch has over 44% of all wearable marketGearBrain
Some smartwatches can already be used to control smart home devices, like lights and thermostats, and some fitness trackers now offer insight into the wearer's stress levels; others offer guided breathing exercises and include yoga and meditation as activities they are capable of tracking.
Healthcare will also play an important role in the growth of wearables, as consumer devices begin to offer more powerful medical features, a trend started with the FDA-certified ECG capability of the Apple Watch Series 4. Devices giving patients the ability to self-monitor, along with wearables used by enterprise, will also help grow the market, IDC forecasts.
"Two major drivers for the wearables market are healthcare and enterprise adoption," said Ramon Llamas, research director for IDC's wearables team. Llamas added: "Wearables stand to play an important role in digital health, constantly collecting important patient data while also giving patients the ability to self-monitor.
Within enterprise, wearables can help to accelerate companies' digital transformation by transmitting information back and forth while allowing workers to complete their tasks faster. This is where both vendors and companies can streamline processes to achieve faster results."
Finally, the IDC predicts that Apple will continue to lead the wearables market, with its Watch accounting for 44.2 percent of the entire market in 2018 - not just the smartwatch market.
Check out The GearBrain, our smart home compatibility checker to see the other compatible products that work with Google Home and Home Mini as well; as Amazon Alexa enabled devices.
GearBrain TV Flex Discuss Smart Home & Digital Health Trends part two www.youtube.com
From Your Site Articles
Related Articles Around the Web
Like GearBrain on Facebook