Like GearBrain on Facebook
Alexa, Google Assistant and Siri are just a few of the smart assistants that are making their way into our daily lives. We're so enamored of these voice controlling tools, we're actually choosing devices based on whether they work with them or not.
So notes a recent report from Parks Associates, which found that 43 percent of all broadband households in the U.S. that use — or plan to use — a smart TV or streaming media player want to be able to control them by telling them what to do out loud, a feature they're looking for when they make their next purchase.
"Artificial intelligence is used across the connected entertainment value chain by leading companies to gain cost advantages, increase speed to market, and strengthen customer loyalty," said Craig Leslie, Senior Research Analyst, Parks Associates. "Consumers expect new connected entertainment products and services to offer voice as a control and search option; AI solutions will help companies remain competitive in the future."

Tech companies are eager to bring smart assistant control to their devices, whether that's security cameras and thermostats, or smart lights and refrigerators. The ability to speak to a gadget, and direct its actions, is something that can enhance a user's experience.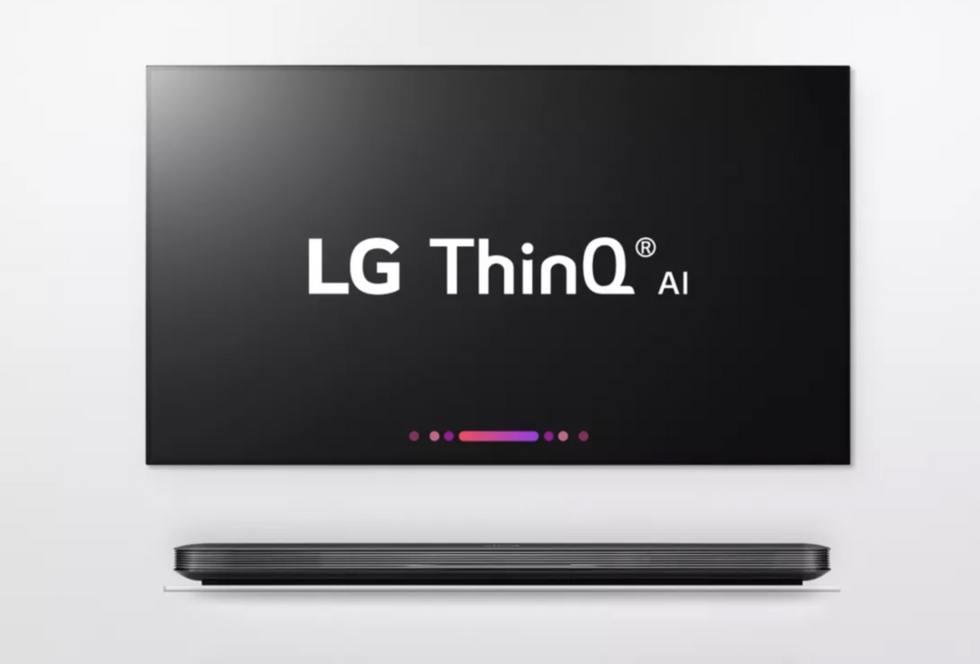 LG's line of smart TVs can be controlled through both Amazon's Alexa and Google AssistantLG
Smart assistants even allow people to create shortcuts, which can be thought of as routines, a way to ask for the lights to be turned off, the door to be locked, the thermostat to turn on, and the shades to be drawn all through one simple request said out loud.
When it comes to entertainment devices, 55 percent of U.S. households with broadband are especially curious about smart assistants and voice control, noting that being able to turn channels, find movies and switch what they're watching all by asking out loud is "…appealing," states Parks' report.
Amazon, Google, Apple continue to improve their voice assistants, and dozens of businesses are partnering up with them to help customers get the biggest bang for their buck. At this year's CES, several new innovations made an appearance. North Focals created glasses that include Amazon Alexa, Ovie Smarterware launched food storage containers with Alexa and Google Assistant, and Lenovo partnered with Google Assistant to launch a new smart clock.

Voice control technology is more than just a trend, it's swiftly turning into the defacto method of controlling our smart home today — certainly one that many consumers want to see woven into their favorite products the next time they choose to upgrade.
Check out The GearBrain, our smart home compatibility checker to see the other compatible products that work with Google Home and Home Mini as well as Amazon Alexa enabled devices.
Unboxing in 10 Seconds - Lenovo Smart Display with Google Assistant www.youtube.com
Like GearBrain on Facebook