Sphero is putting its RVR robot on sale starting today — a $250 programmable device that's goes beyond the idea of a toy. The RVR, which launched via a $1 million crowdfunding push earlier this year, is a more of a robotic building block.
While the robot can be driven right out of the box, the fun, for STEM (science, technology, engineering and mathematics) fans, is the ability to extend the features through an expansion port. Sure, there's a ton of tech packed on board, but the ability to add on other elements — form a Raspberry Pi to a camera — is what will make this an exciting for budding engineers.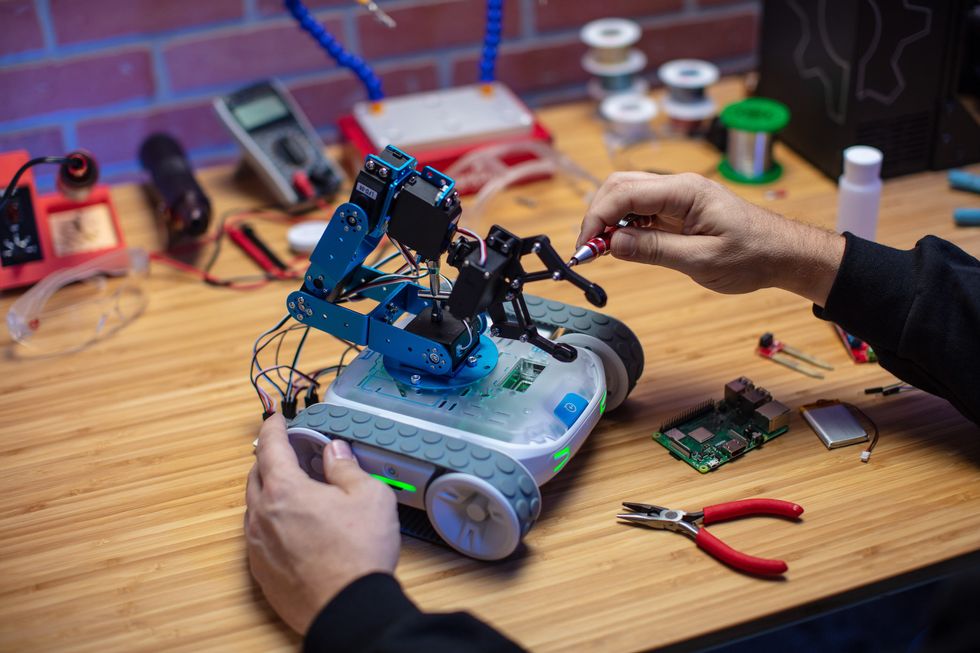 Sphero makes it easy to add third-party elements to the RVRSphero
Read More:

Sphero, fresh from purchasing popular toymaker littleBits in August 2019, launched on the scene with spherical-shaped robots that could be programmed as well. But these toys were self-contained. With Bolt, the company started to peel the curtain back on the inside smarts that operated the toys, with a clear plastic case that showed-off the bits inside. But RVR is a bit more modular, with the ability to add other third-party blocks — think a robotic arm, think anything actually that can be attached — through a 4-pin UART port. And yes, you can add littleBits to the RVR as well.
Sphero's hardly the only company building miniature all-terrain vehicles that can be programmed through an app. DJI hit the road earlier this year with its $500 RoboMaster S1, a rugged powerful robot that can also be programmed, with expansion ports inside as well.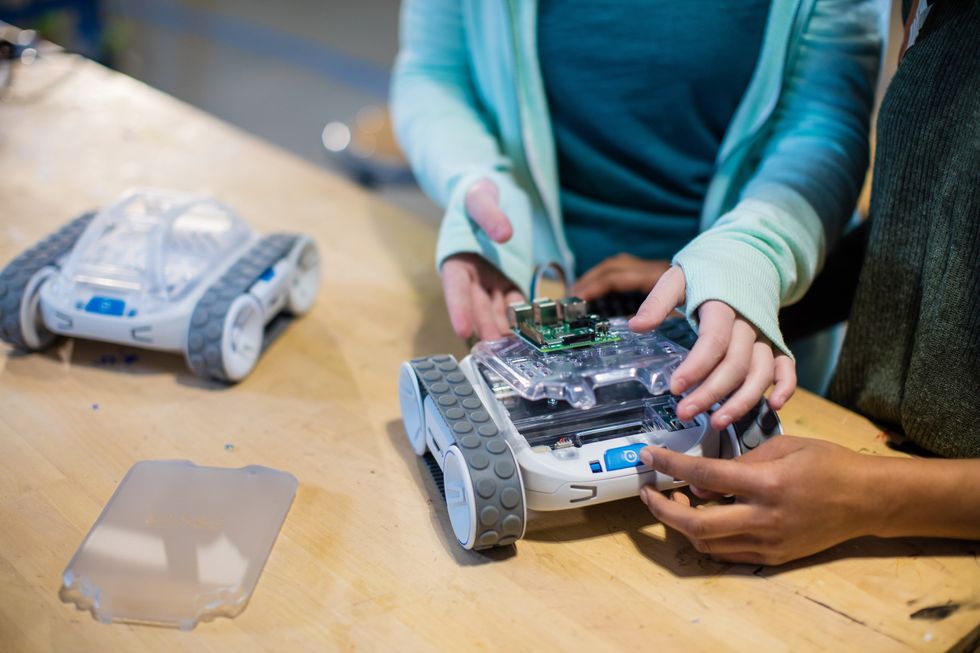 The RVR is stocked with sensors, as well as other elements like an accelerometerSphero
Sphero's robot, of course, is $250 less, and while lacking mecanum wheels, the ability to shoot water pellets from a turret or coding support for Python, people will be able to code via Sphero Edu app, JavaScript, Scratch and Draw & Drive. RVR also has a removable battery, plus a number of other elements including a gyroscope, accelerometer, a color sensor, light sensor, IR and a magnetometer. Plus multiple RVR's can interact with each other through the ambient light, color and 9-axis IMU.

Those who ordered RVR through the earlier crowdfunding push this year, are set to have their devices delivered by October 22, said Sphero. New orders can now be placed on Sphero's online store, and educators will have access to a separate multipack option as well.
"RVR has significantly extended our reach to makers of all ages, and of all coding abilities," said Sphero's co-founder Adam Wilson in a statement. "We can't wait to see what everyone creates with RVR."
Sphero RVR: All-Terrain, Fully Programmable Robot and Customizable Hardware Platform, Micro:bit, Arduino, Raspberry Pi Compatible