The National Hockey League (NHL) wants fans to not just watch the game but see every breakaway and goal. Teaming with NextVR, viewers with specific VR headsets will be able to download a free app, and grab highlights from the Stanley Cup playoffs games. These start Monday, May 27 between the Boston Bruins and the St. Louis Blues, with Game 6 playing on June 9.
There's even going to be a 'Goalie Experience,' where the camera will put viewers right into the goalkeepers skates to bring close up experiences directly from the ice.
VR + sports

The relationship between virtual reality and sports is a close one, with VR studios and device makers partnering with big sporting events including the Super Bowl, where highlights and stats could be viewed.
While not everyone could make it down to Rio de Janeiro for the 2016 Olympic Games, some of the events were shot in virtual reality for viewers back at home.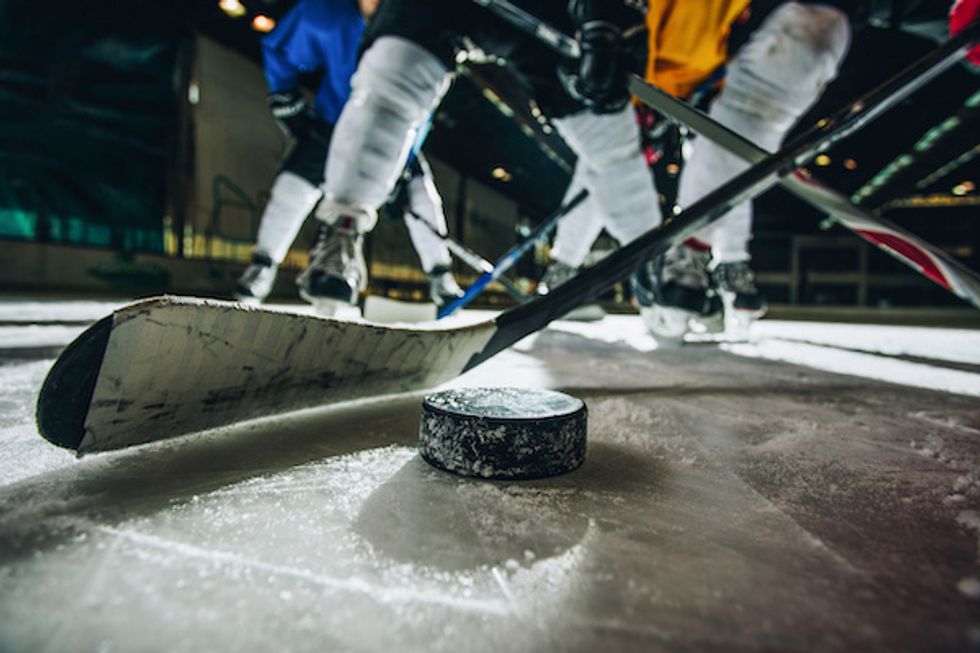 Fans can view the highlights of the 2019 Stanley Cup playoffs through NextVRiStock
Then two years later, during the 2018 Winter Olympics, Intel produced a VR experience for NBC for Gear VR headsets and Daydream headsets. NBC also pushed out more than 50 hours of sports coverage to those VR devices along with others.
National Hockey League
NextVR worked with the NHL delivering VR views of the 2019 All-Star game from San Jose, Calif last January. Now, with the Stanley Cup Final, viewers will be able to pull up highlights just after the games finish.
Anyone who wants to watch the games in VR need a compatible headset including Oculus Go, Oculus Rift, Gear VR, PlayStation VR, HTC Vive, Daydream and Windows Mixed Reality headset devices. Viewers can then download the NextVR app for their smartphone — or get the Steam version for their PC-based VR system.
"Since we launched the NHL channel on NextVR earlier this year, hockey fans have been loving the behind the glass experience. The Stanley Cup Final is an opportunity to crank things up for our fans. Unlike traditional highlights, the goalie experience will enable fans to center their attention on the most crucial moments of the games," said Danny Keens, Vice President of Content at NextVR.
GearBrain Best VR Sports App video www.youtube.com