Like GearBrain on Facebook
As the world slowly emerges from coronavirus lockdown, stretching, blinking, with unruly hair and a newfound uncertainty of public spaces, the humble press conference has changed — adopting new technologies, like virtual reality, to bring attention to their brands.
Without wishing to navel-gaze too much, it is interesting to see how technology firms and car manufacturers are adapting to the new normal. With no cavernous convention centers in which to put on a spectacle, the internet is the new – and only – delivery method to launch new products.
Read More:
Live stream events
First we saw Apple and its beautifully-polished WWDC presentation, complete with lingering drone shots of the Apple Park headquarters, smart uses of CGI to show off new software, and a far broader range of presenters than would normally appear live on stage.
No doubt the lure of a pre-recorded piece to camera encouraged more of Tim Cook's colleagues to get involved, while the lack of a whooping and clapping audience also made a pleasant change.
Next, for me at least, came Bentley. As you might well expect, the luxury British carmaker presented a live reveal of its face-lifted Bentayga SUV from the gardens of a sprawling house in the English countryside, complete with afternoon tea. The invitation-only live stream ran smoothly enough, with the car shown in adequate detail, and no technical gremlins. And yes, it began with a pretty drone shot.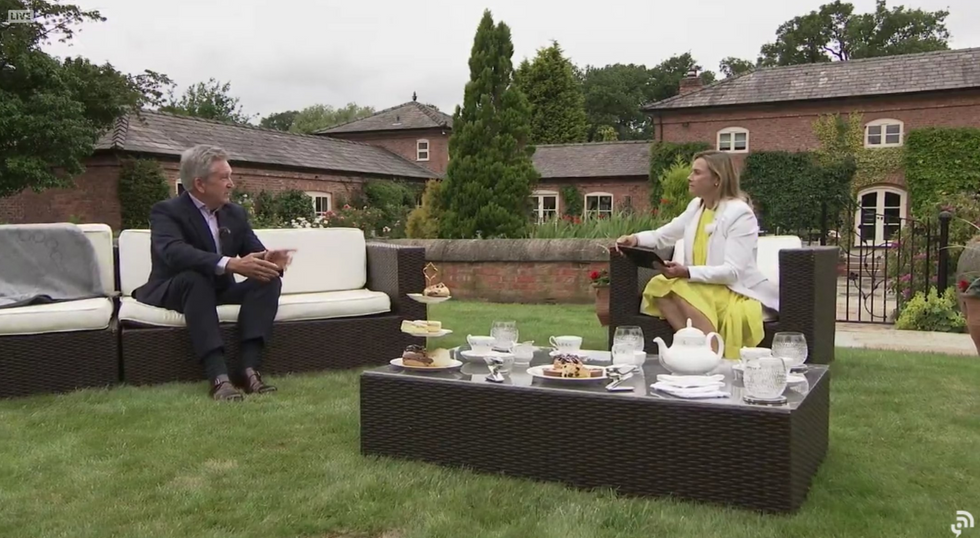 Bentley's online press conference, complete with afternoon tea GearBrain
Virtual reality punch
A day later it was BMW's turn, with the most technologically courageous lockdown event yet. To present a range of new connected car features included in its upcoming Operating System 7, the company created a virtual reality event with German film production company Spice VR.

Oculus Go headsets were loaned to journalists across the U.S. and Europe a few days in advance, complete with a special app for watching the partially-live showcase.
The virtual event began with a live stream from inside a large room at BMW headquarters in Munich, with two cars parked to the sides, a couple of company executives, and a host.
These gentlemen were SVP of product management Peter Henrich and SVP of electronics Christophe Grote. Unfortunately I had to look this up afterwards, as with a VR headset on I wasn't able to write down their names and titles at the time.
I didn't think of this hurdle during the excitement of getting set up for my first live VR press conference, and I suspect BMW didn't either. But being able to take notes during a presentation is absolutely vital; constantly removing the headset to see a keyboard makes for a poor experience and increasingly wayward lockdown hair.
More enjoyable was how BMW had pre-recorded a couple of segments using a 360-degree camera installed into the passenger seat of a car. That way, we journalists could be taken for a ride around Munich while the driver talked us through the various new features of Operating System 7, including a system where vehicles warn each other when they encounter a slippery road or other hazard. You can read more about that here .
Being driven around was nice enough, but the passing scenery meant I wasn't always paying full attention to the presenter. This sort of visual distraction would work nicely in a VR broadcast intended for the public or future customers, but a private press event should primarily focus on clearly explaining the facts.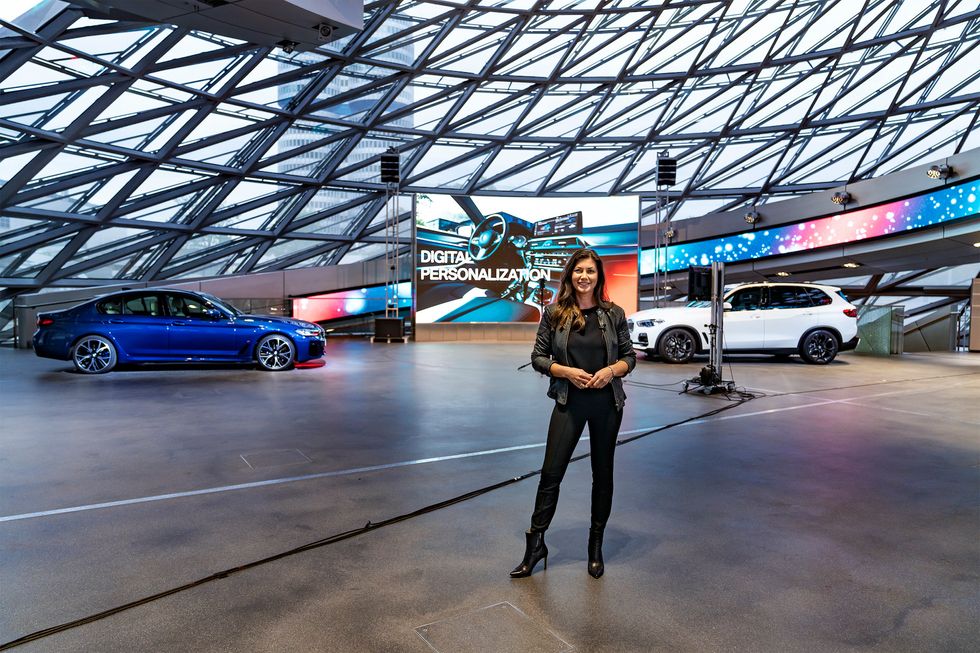 BMW's VR event took place in this room at the Munich HQ BMW
Glitches and overheating
Temperature was also a concern, with the Oculus Go twice overheating, closing the application, and requesting it be left to cool down before continuing. Not able to take notes at my desk anyway, I sat by an open window to keep the headset cool, no doubt to the bemusement of my neighbors.

I don't want to be too critical of BMW here. The company clearly put a lot of time, effort and expense into creating its first live VR press conference — and sending out all those headsets.
Apart from a couple of glitches (one of which the host quickly addressed by repeating a part of the Q&A session), it ran smoothly enough, and I took the headset off feeling informed, if a little warm.
While VR might not be the perfect answer, there are clear opportunities here for brands to successfully launch products in a socially-distant way. BMW chose Spice VR for its presentation, while specialist computer graphics firms like UK-based ZeroLight are now offering ways for manufacturers to launch new vehicles online.
ZeroLight's new Reveal product lets companies throw a highly-polished online launch event, then give viewing journalists the chance to interact with, explore and configure a car in detail, through a web browser from home. Journalists can then take virtual photos of the car in their exact specification and from any angle they want using cloud-rendered 3D content, for use in their articles. No more hours wasted hassling the PR department for a specific shot.
With some vehicles due at the Geneva Motor Show, which was cancelled in March due to coronavirus, still not revealed, we can expect to see such virtual launches over this summer and beyond. And with Geneva 2021 also cancelled, online launches – with or without VR – could quickly become the norm.
Oculus Go Standalone Virtual Reality Headset - 64GB
From Your Site Articles
Related Articles Around the Web
Like GearBrain on Facebook