Vivint has a new partner in its security service — an A.I. powered outdoor camera that can read whether someone is skulking about, or just someone walking past a home. The new Vivint Outdoor Camera Pro will even try to warn someone off with a red light and then one of five different sounds.
The camera's main feature is called Smart Sentry, which lets people customize how long it should wait before deciding someone shouldn't be on the property from one to 90 seconds. The Outdoor Camera Pro can also tell the difference between cars and pets — and won't set off an alert when these are nearby.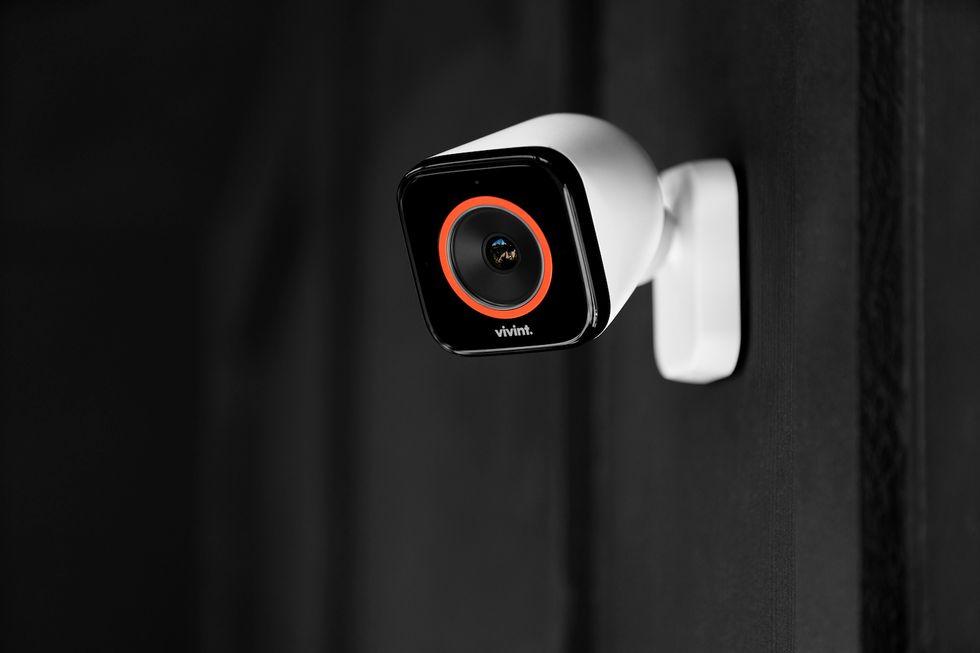 The new Vivint Outdoor Camera Pro sends alerts when someone has lingered too long on a propertyVivint
Read More:
How camera works
When the new camera believes someone is hanging out too long, it triggers an alert through Smart Sentry to be sent to a mobile device. Users can also view a thumbnail photo of the camera, and start speaking through a two-way conversation with the person as well. They can also push a siren too through the system.
To avoid an overload of notifications, users can set notifications so they get alerts every time someone is detected — or only when Smart Sentry believes the person shouldn't be there.
Vivint Outdoor Camera Pro will compete with other smart security cameras, doorbell cameras used within smart home security systems. It has a 140-degree view, night vision, plus a 4K HDR sensor to provide 1080p live streaming and recording, even if someone zooms into the picture. License plate numbers, details on someone's face — all are easily seen and readable.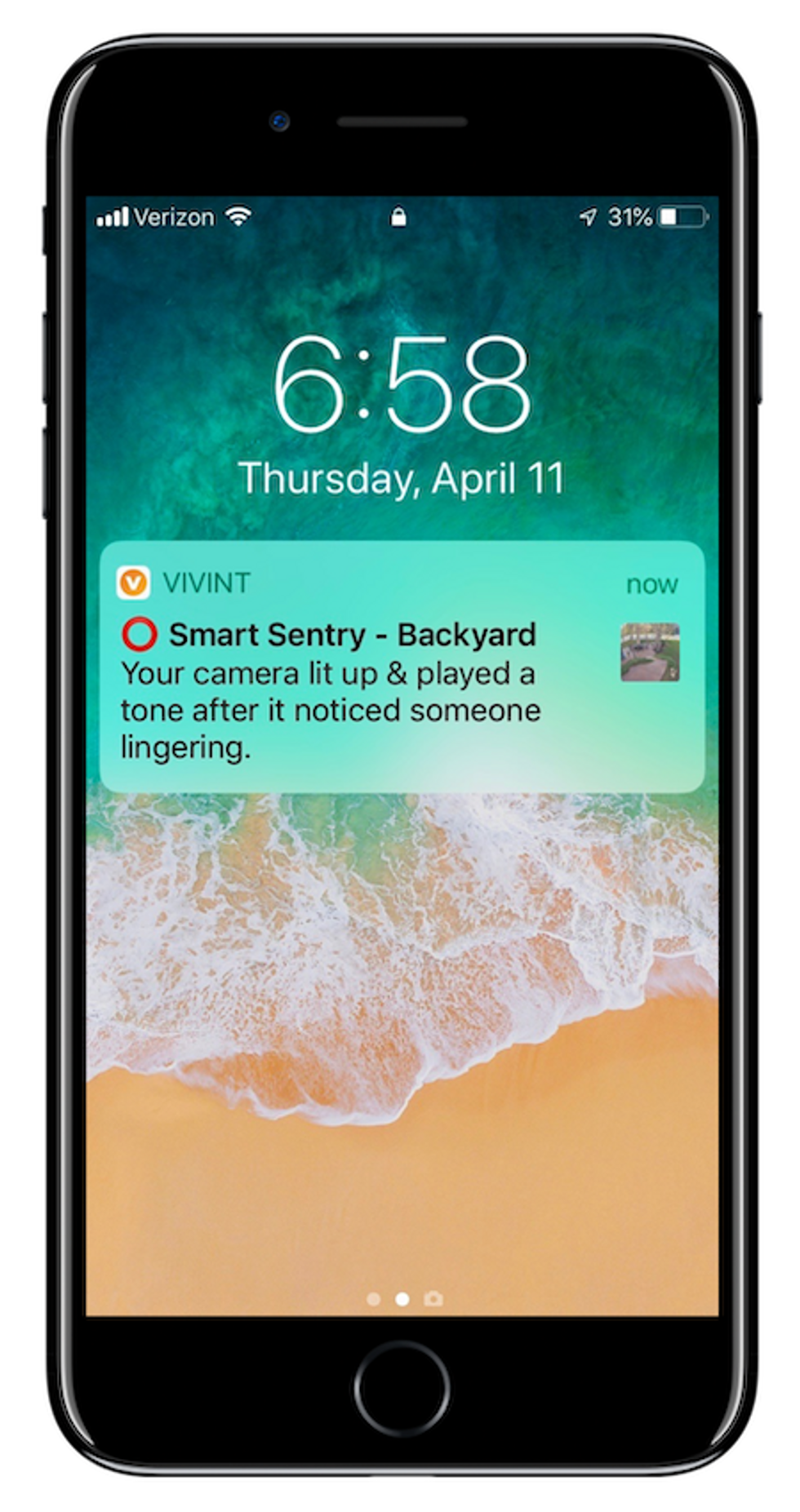 People get alerts sent to the smartphone through the Smart Sentry app if the Vivint Outdoor Camera Pro sends off a warningVivint
Users can also pull up recorded video clips on-demand, and these can be shared with other people — including police, neighbors, and authorities — through the Vivint Smart Home app.

Professional smart home security
The Vivint Outdoor Camera Pro is included as part of the Vivint smart home system, which also includes smart locks, lights, thermostats, doorbell and indoor cameras, security sensors, garage door control. The company offers a comprehensive smart home security system that is professionally installed. Subscribers can select from a number of smart home devices that they can add to their system, depending on what they think they need — or want.
Most recently the company add car protection to its system, called Vivint Car Guard, which can send alerts if something happens to a vehicle if it's parked at home — or even being driven on the road — and works through an OBD II device installed in the car.
If interesting in buying or learning more about Vivint's new security camera, click here. You can also find out more information about Vivint's Smart Home System by clicking here.
How Vivint Smart Home Hub Works www.youtube.com