Like GearBrain on Facebook
As consumers dally with virtual reality (VR) and augmented reality (AR), schools are turning to the new technology as an option to expand student learning. Schools and districts are bringing virtual content and goggles into classrooms, educating teachers on the digital tools and seeing how the virtual experience could better engage children.
Schools across the country from those in California to Louisiana are using VR in trial ways to see how the technology might enhance lessons with the help of companies. Nearpod VR, an educational content company, has been offering virtual field trips to more than 10,000 schools, according to the web site. These include the San Francisco Unified School District and the Houston Independent School Districts and trips to Croatia and the Greek Acropolis and topical classes on subjects such as digital citizenship.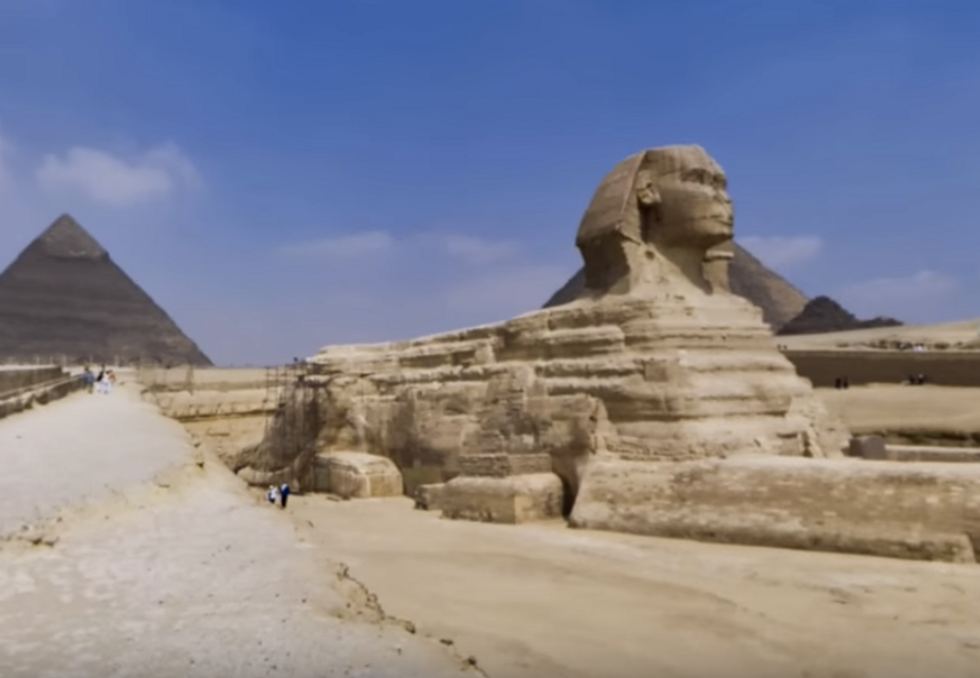 Students can travel to the Great Sphinx of Giza through Nearpod VR
In England, a boarding school, Sevenoaks School, is experimenting with a number of VR devices including HTC Vive, according to a piece written by Graeme Lawrie its director of innovation and outreach in for The Telegraph. Teachers and students at the school are augmenting teaching with the devices, as VR "...gives the professional educator another avenue to explore with learners," writes Lawrie.
Is VR too expensive?

The cost of VR headsets and apps can vary—from $1600 for the higher end Oculus Rift, with the expensive computers it needs to operate, to the lower end Google Cardboard headsets which can run as low as $15. Few schools have an operating budget that would allow for the thousands of dollars needed to kit classrooms and media centers with enough VR devices to make a true impact on student learning. However, these higher end models tend to offer the more robust experiences.
Nevertheless, Google Cardboard educational apps are growing as content makers develop experiences turned into lessons, and news organizations from ABC News and USA Today also push out VR stories such as a chance to walk with President Lincoln in 1862 from The New York Times' VR app.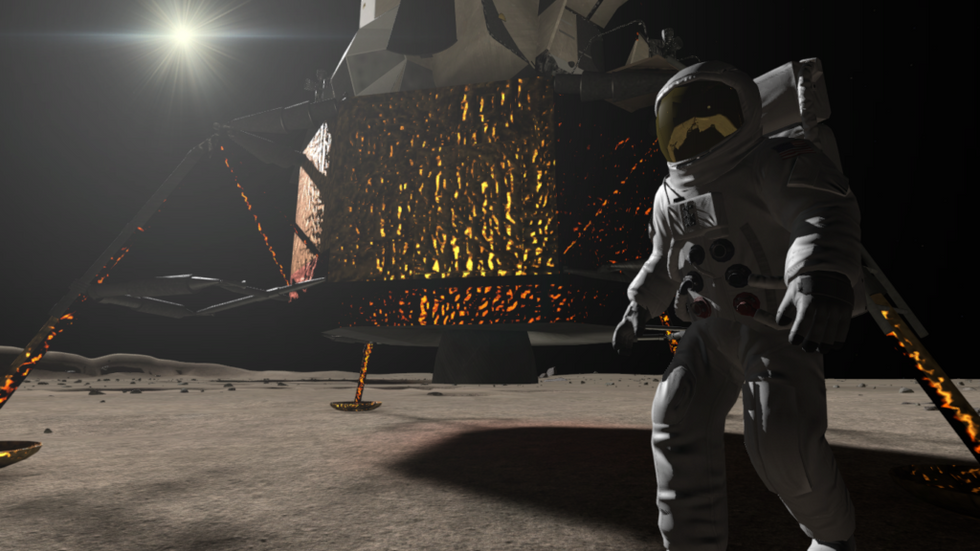 Students can take a moon walk with the Apollo 11 VR app through VR Immersive EducationPhoto courtesy of VR Immersive Education
For those with higher-end models of VR headsets, VR Immersive Education, based in Ireland, offers VR experiences including walking on the moon with the Apollo 11 crew at prices starting around $10. And other options include Vive's recently launched subscription service for $6.99 a month which allows users to rent apps, rather than buy them. And educational apps abound, including games that take students walking through the cellular structure of the human body.
Tech savvy students

Bringing virtual reality devices to schools also exposes students to cutting edge technology—those they may find they're using in the workplace, or at college later in life. Schools have long adopted maker labs so children can get used to devices like 3D printers, raspberry pis and other tech gadgetry. Virtual reality is just another tech tool as well. Many students with smartphones have already played with augmented reality—particularly if they were part of the Pokémon Go rush that happened in 2016.
While no one can say whether VR, AR or some other sort of mixed reality will ever be as ubiquitous in classrooms as a laptop (or once, the pencil), the business world has slowly adopted these next-generation tools from the
advertising world
to the medical field. Students will certainly know about—and potentially use—this technology as they move into the workforce. Which is likely why schools are looking to get VR into students hands today.
From Your Site Articles
Related Articles Around the Web
Like GearBrain on Facebook