Waverly Labs is getting ready to start shipping its popular Ambassador translating device in April, following an Indiegogo launch that netted more than 4,000 backers for the wearable which can interpret 20 languages, and 42 dialects, and then play that into someone's ear — in real-time.
The Ambassador is not Waverly Labs' first device, but it's one that has created some buzz for the ability to pick up someone talking with its range, and then play back a translation through a variety of ways including as text in its iOS or Android app, across a live broadcast for a large number of people, or directly into someone's ear. The company had been selling the Ambassador in pre-sales for $149, but is now pricing the device at $199 when it officially goes in sale in April.
The device is fairly small, and includes two pieces, both worn over the ear, as a cuff. While larger than earbuds, the round pieces are much smaller than the ear pieces found on popular headphones like those from Skullcandy or Bose, and will come in two colors, black and a deep wine red.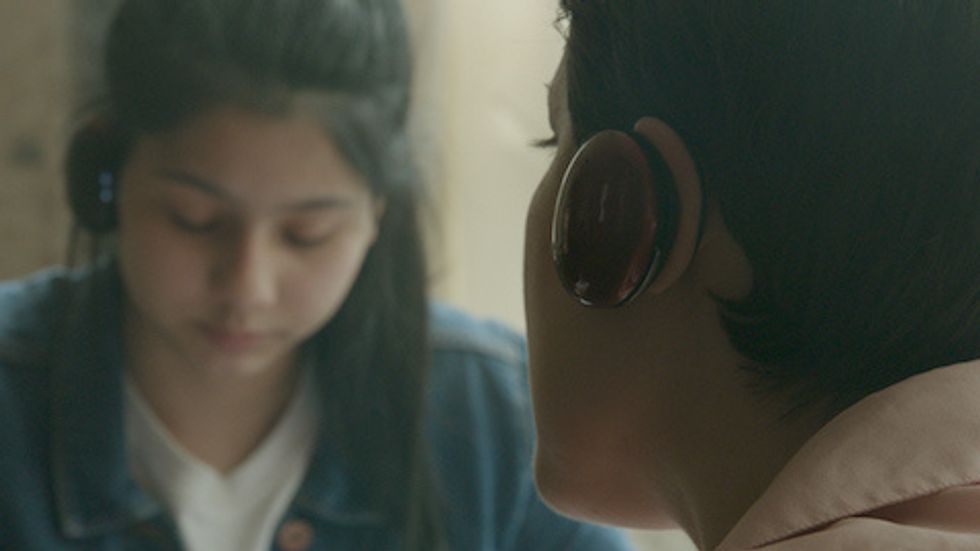 There are three modes: one that us just for listening, another for lecturing a larger group of people, and one for conversing or talking. There are two microphones in the Ambassador and they can pick up on someone talking up to about 8 feet (2.5 meters) away. Speech that's heard is translated through a cloud-based system via the microphones in the Ambassador and sent back to the earpiece as audio, or as text into the app.
At launch there are 20 languages and 42 dialects supported for both audio and text translations. These include English, French, German, Italian, Portuguese, Spanish, Arabic, Greek, Russian, Hindi, Turkish, Polish, Chinese Mandarin, Japanese, Korean, Cantonese, Hebrew, Thai, Vietnamese and Dutch.
Presale backers from the Indiegogo launch will get the device shipped to them in April 2020, the same time people can start buying the translator on Waverly Labs' web site
"Today, it is extremely common for people to work with teams across multiple continents, travel abroad to conferences where attendees speak many different languages, and engage daily with individuals from different backgrounds and cultures," said Waverly Labs' founder and CEO Andrew Ochoa. "Ambassador gives people the ability to connect on a new level with each other. We designed Ambassador to provide accurate translations in many settings from larger group conversations to one-on-one meetings.We are looking forward to shipping Ambassador this spring to allow people to communicate with each other seamlessly through the simple-to-use, over-the-ear device."
Voice Translation in your ear real time