Anyone who lives in a major U.S. city — Los Angeles, New York, Dallas — and drives knows what gridlock feels like. Now, Geotab has rated the 20 most populated cities, and which has the worst drops in driving speed (i.e. congestion) during the day. At the top of the list? Boston, with New York, Miami, Washington, D.C. and San Francisco following in order.
All but one of the 20 cities, Baltimore, sees its steepest drop in driving speed during evening rush hours. Boston has the worst — but not by much — seeing a 40 percent drop in driving speed down to just 22 mph. New York has a 38 percent drop — also slowing cars down to 22 mph.
Miami's 37 percent drop causes cars to slow to 25 mph — but commuters in Washington, D.C. have a 35 percent fall in speed— causing their cars to inch along at just 19 mph. San Francisco sees most traffic along the artery going across and to the Oakland Bay Bridge to the East Bay, where traffic speeds during rush hour drop 34 percent, and people drive just 20 mph.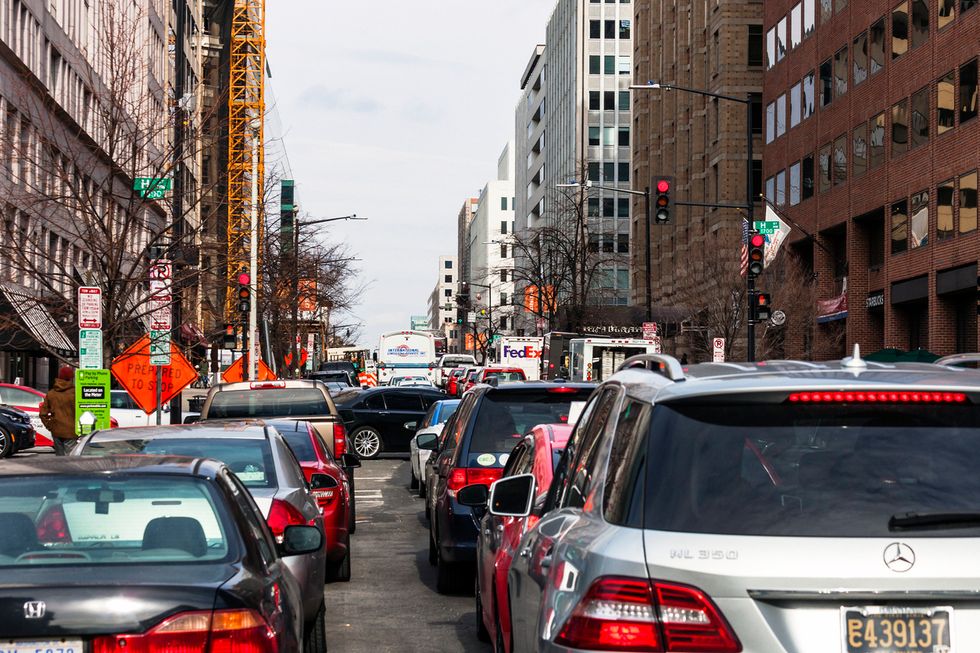 Washington, D.C. drivers inch along at just 19 mph during the evening rush houriStock
To put this in some context, the average speed people travel on a bicycle is just over 10.5 mph, according to the Bike Data Project, a group aggregating data from bicyclists across the globe.
Geotab is a data analytics company that helps fleets manage their travel through devices they install in vehicles. The company studied its own traffic data from across the U.S. that it collected over a year.
Figuring out the best time to move through cities can help get trucks to destinations faster, and even reduce gasoline use. Both save companies money.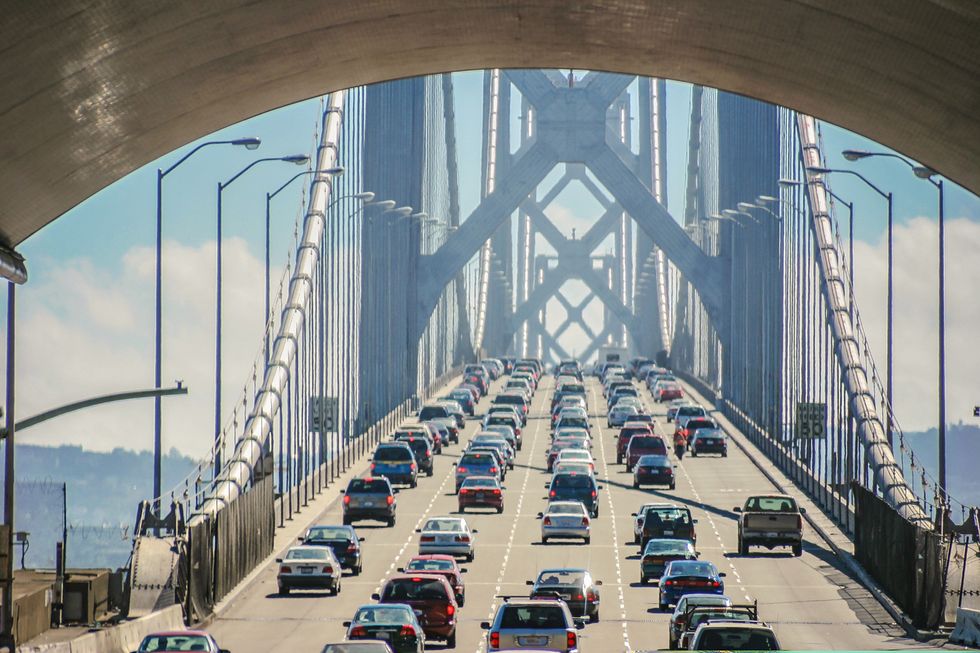 San Francisco commuters heading across the Oakland Bay Bridge can poke along at just 20 mph during the worst part of their evening commute.iStock
This kind of thinking is also being applied to other industries including self-driving cars and smart cities, looking at ways to get traffic moving more smoothly — and safely. Car manufacturers, for example, are exploring how their cars could do more than transport people. They're also researching ways to make city travel more efficient.
Ford patented an ability earlier this year for cars to negotiate on which one gets to travel faster on a highway. The technology would help vehicles determine which should move into a slow lane — and which got to pull into the fast lane.
For those of us still in the driver's seat, St. Louis may be a city to consider — there, even during the worst of its rush hour, drivers still managed to drive a fairly speedy 41 mph. That's a commute you can almost look forward to each day.