With most security cameras costing over $100 or even $200 each, it can be an expensive project to fit out your home with a smart surveillance system.
But while companies like Nest, Arlo and Amazon can charge three-figure prices because of their names and added features, lesser-known brands have the opportunity to perform a substantial undercut.
Read More:

That's where the Wyze Cam comes in. This indoor smart security camera costs just $20, and a software update released this week to the Wyze Cam v2 gives it Alexa support. The camera also works with IFTTT (If This, Then That) and has night vision and two-way audio. Through its own smartphone app, the camera alerts you to movement, but also to the sound of nearby smoke alarms.
This means you can ask Alexa on your Echo device to show a live feed of what the camera can see. The cheapest way to get this system is to purchase the Echo Spot for $130 (or $110 for a refurbished unit), then add in the $20 Wyze Cam to complete your budget-friendly home security system. More cameras can be added if you like, each with their own name.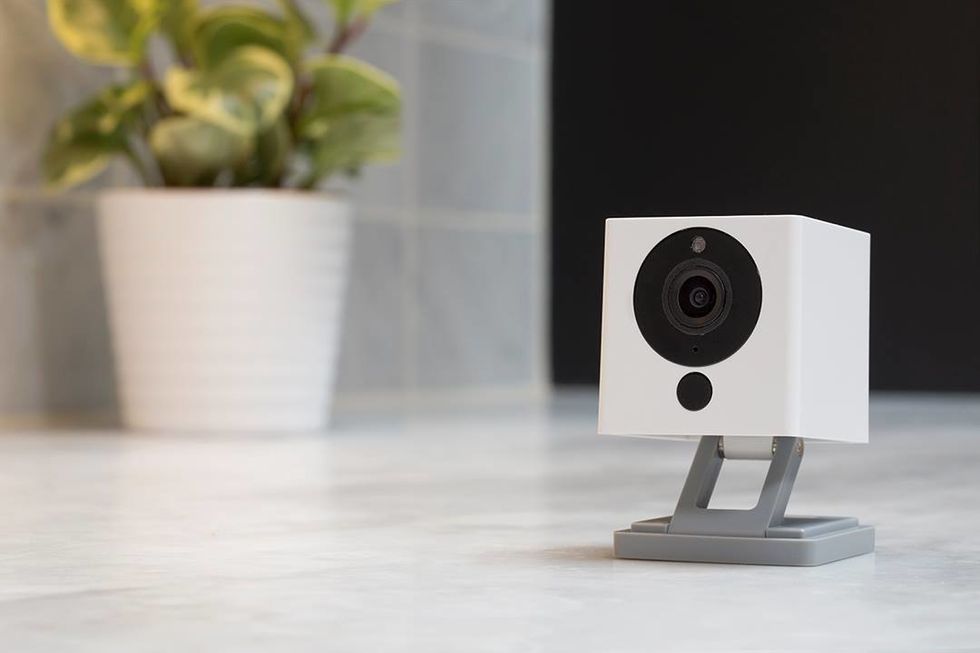 The $20 camera shoots in Full HD, has two-way audio and listens out for nearby smoke alarmsWyze
With the Echo and Wyze Cam installed, you can say: "Alexa, show me the camera" or "Alexa, show me the [camera name]" to see a live feed on what's going on, on the display of the Echo Spot. To finish viewing, say: "Alexa, stop" or "Alexa, go home".
This software update is also available for the $30 Wyze Cam Pan, which including a motorized panning lens to give a 360-degree view of the camera's surroundings.
If you have an Echo device without a display (like the regular Echo or Echo Dot), you can view the Wyze's footage on an Amazon Fire tablet, or via a Fire TV streaming device connected to your television.
Check out The GearBrain, our smart home compatibility checker to see the other compatible products that work with Amazon Alexa