Like GearBrain on Facebook
Microsoft is hosting a video game showcase on July 23, where it will reveal a wide range of first-party games coming to the new Xbox Series X console when it goes on sale in the fall.
The event will be streamed online and kicks off at 9am PT (12pm ET) on July 23. It will be available to watch live on the Xbox YouTube, Twitch, Facebook and Twitter channels, and a higher-quality 4K version will be available on-demand on YouTube right after the event finishes.
Read More:
Microsoft says the event will be streamed live at 60 frames per second, which is a nod towards the company planning to make the majority of its games at that frame rate, to show what the Series X is capable of.
Microsoft promises world premiers, plus new looks at some of the games it has already announced over the last few months.
The star of the show is expected to be Halo Infinite, which is confirmed as an Xbox Series X launch title. We have seen theatrical trailers of the game before, but July 23 will give us our first look at some actual gameplay.
As well as the latest instalment of Halo, the event is expected to show footage from Battle Toads, Grounded, HellBlade 2, Ever Wild, Gears Tactics, Tell Me Why, and potentially updates on Microsoft's plans for its new Flight Simulator. A look at the next generation of Forza Motorsport, another likely Series X launch title, is also a possibility.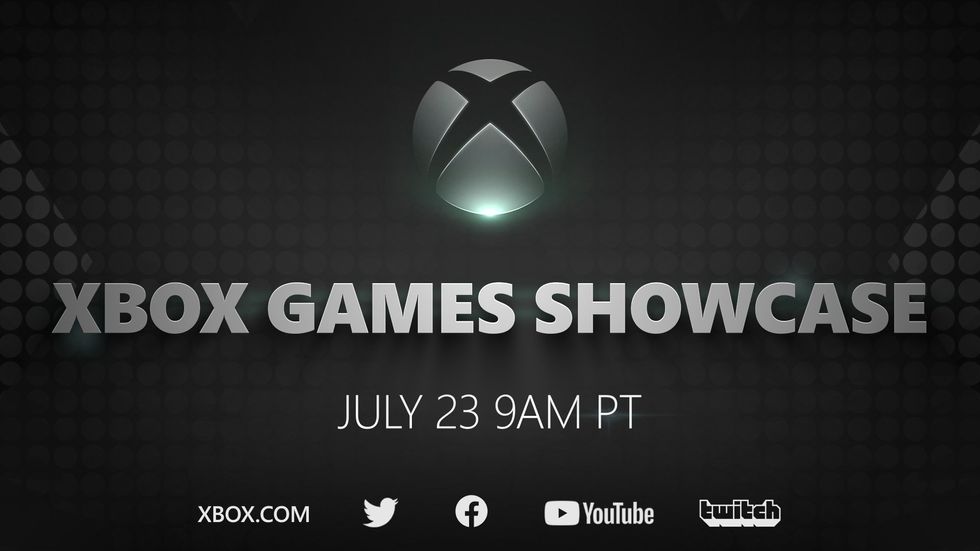 The event begins at 9am PT (12pm ET) on July 23 Microsoft
News on Xbox Game Pass is also possible for July 23, with new third-party and indie games announced for the subscription service.As with most companies, Microsoft is having to do things differently in 2020. We would usually have seen first-party Xbox gameplay at the annual E3 video game conference in June. But this was of course cancelled due to the coronavirus pandemic, forcing Microsoft to rethink the launch strategy for its upcoming Xbox Series X console, which is due on sale in the fall, alongside the equally new PlayStation 5.

Speaking of the Series X, it is unlikely that the July 23 event will feature any hardware at all, so we'll have to wait a little longer to find out the price and exact release date for the new console. Instead, we'll get to see what games will be coming to the console at launch, and in the coming months.
Here are the links you need to watch the live event on the platform of your choice:
From Your Site Articles
Related Articles Around the Web
Like GearBrain on Facebook