Like GearBrain on Facebook
Apple picked its top favorite 15 apps and games for 2020, a cadre of options that include some well known names — and some that may be new to your iPhone, Apple Watch, Apple TV or iPad.
Either way, these options may help you stay on schedule or create soundscapes to help you drift to sleep or get in micro workouts, even at you desk. Or you can solve a mystery in a burned out city, use magic in combat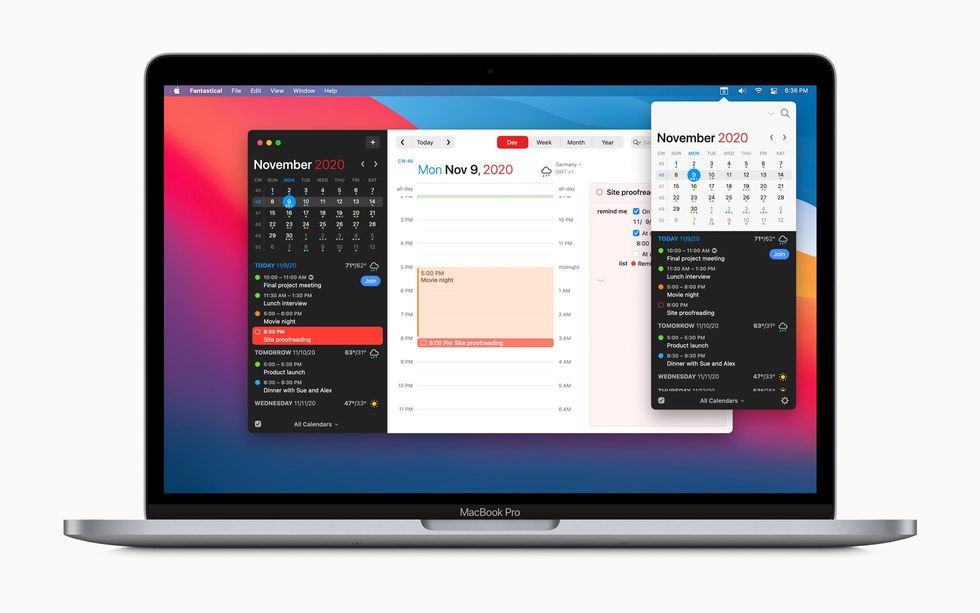 Fantastical won for the best Mac app of the year for 2020Fantastical
Apps

Best iPhone App of the Year: Wakeout
This app creates mini exercise routines, even some as short as 30 seconds, and from anything you have around the house — including, yes, your frying pan. The app works on iPhone, iPads and even the Apple Watch. And you can download it for free.
Best iPad App of the Year: Zoom
The app almost synonymous with video calling, Zoom nabbed the award for the iPad likely because the bigger display makes chatting with friends and family easier than your iPhone. Zoom is free for most users, unless you scale up for business needs.
Best Mac App of the Year: Fantastical
This calendar app actually works on iPads, the iPhone and an Apple Watch. It's a calendar and also task creator, and has three modes, the classic Fantastical mode, a light and also a dark mode. While not free, you can try the app for 14 days without getting charged.
Best Apple TV App of the Year: Disney+
We saw Disney+ get a nod as well from Google, for its Android apps of 2020. The app is how you can stream shows from Disney's newest service, including "The Mandalorian," which takes place in the Star Wars realm. While free to download the app, you do need to pay for the new streaming service.
Best Apple Watch App of the Year: Endel
This app creates soundscapes, personal sounds that can help you focus, relax, keep you energized or even fall asleep through different techniques including sound masking, which helps to block other sounds around you. The app also works on the iPhone and iPad. The app has a monthly subscription, starting at $5.99 a month.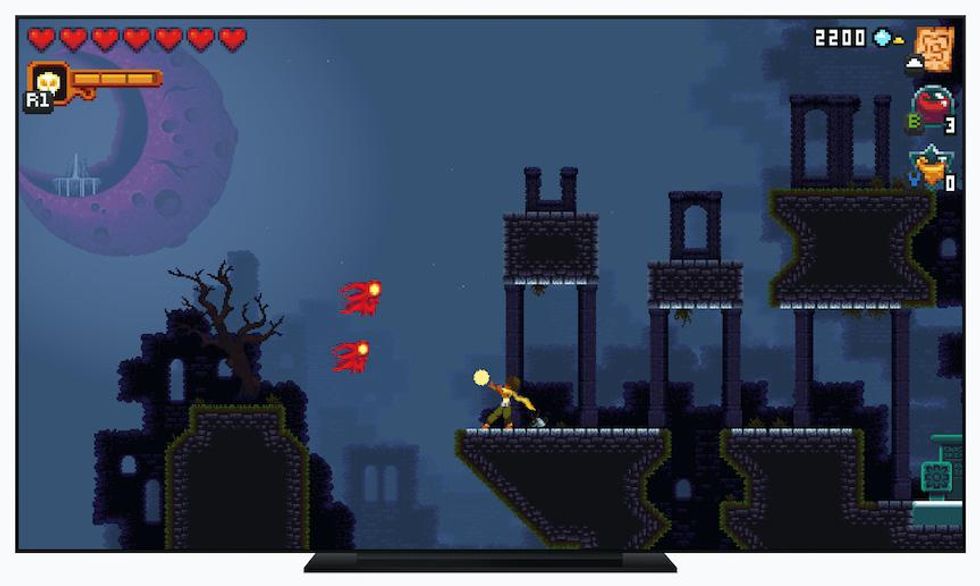 This very 2D game got nods for its animation.Dandara
Games

Best iPhone Game of the Year: "Genshin Impact"
This role-playing game takes place in a fantasy world called Teyvat. You battle other characters using weapons and even magic. The game launched in September 2020, and its free to play
Best iPad Game of the Year: "Legends of Runeterra"
Also free, this game is a digital collectible card and strategy game, also released in 2020. It's highly rated on the app store, and while you don't have to pay to play, there are in-app purchases to help you scale up in the game.
Best Mac Game of the Year: "Disco Elysium"
Besides having a great name, "Disco Elysium" is a role playing game that puts you onto the city of Revachol, and helps you solve a murder mystery. This is decidedly not a free game — you're going to pay $39.99 to download this title — but it's scored well among players since its debut on October 2019.
Best Apple TV Game of the Year: "Dandara Trials of Fear"
In this 2D game, you're the heroine of a world, beaten down and lost, and fighting to bring the people around you out from their oppression. People love the animation in the game, and whole not free it's a bargain at just $2.99 to download.
Best Apple Arcade Game of the Year: "Sneaky Sasquatch"
This adorable game, clearly aimed at children, lets you play in a campfire as Sasquatch, stealing picnic baskets and even playing a short round of golf. The game can only be played through Apple Arcade, the monthly gaming service for the iPhone, iPad, iPod touch and Apple TV.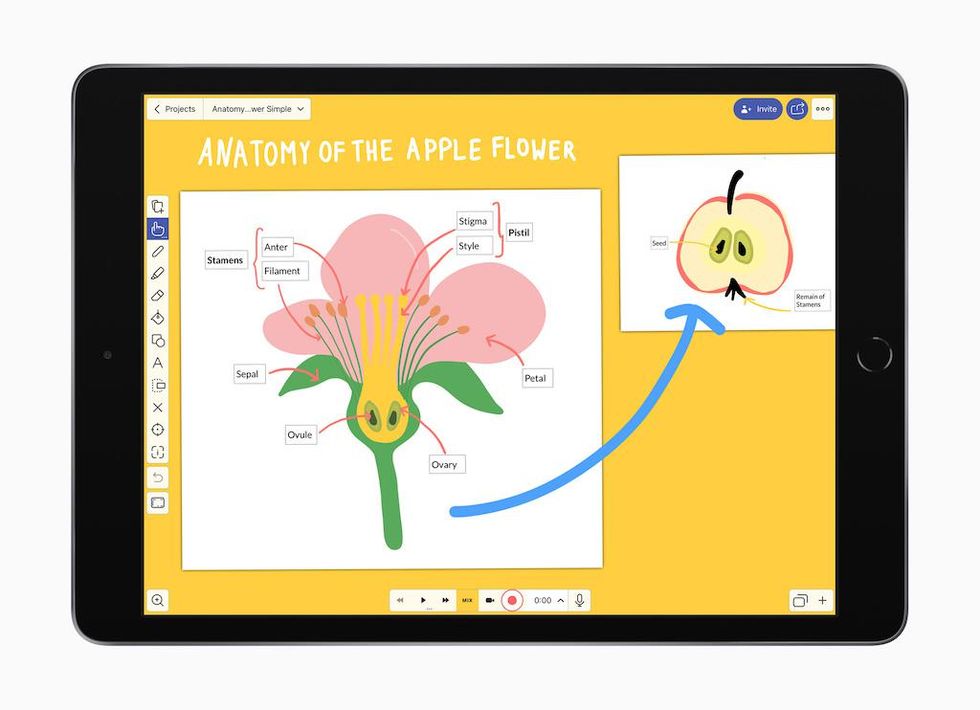 The app Explain Everything Whiteboard is one of five cited for reflecting a "trend towards helpfulness" by AppleExplain Everything Whiteboard
App Trend of the Year

Apple awarded five apps the nod for best App Trend of the Year, noting that these titles reflected a "trend towards helpfulness." These included Shine, which has a section focused on Black well-being, Caribu, which has interactive games, books and also a video-calling platform to help families stay in touch. ShareTheMeal app also got a nod, which helps people donate to end world hunger, and so did Explain Everything Whiteboard, a tool for students and teachers where they can collaborate virtually on their projects and other classwork. Finally, Pokémon Go got recognition for turning its popular outdoor game into one that could be played indoors, safely, during this global pandemic.
From Your Site Articles
Related Articles Around the Web
Like GearBrain on Facebook