Like GearBrain on Facebook
Amazon has begun a new feature to US-based Echo smart speaker owners, called Alexa Guard. The system is available on an invitation-only basis for now, and should arrive more widely in the next few months.
First announced back in September, the new feature is activated by saying: "Alexa, I'm leaving." The assistant will reply with "Okay. I'll be on guard," then will notify you if it hears signs of trouble, like shattering glass or the sound of a nearby smoke alarm.
Read More:

Additionally, if you are a subscriber to a compatible alarm system, such as those by ADT and Ring, Alexa will notify your home monitoring service when potential trouble has been heard.
The Feature is rolling out gradually to US-based Echo owners now, so it might take a few days for it to arrive on your device. Until then, telling Alexa you're leaving returns the phrase "Okay. Goodbye for now."
When an Echo device hears something — like glass shattering or a smoke alarm — the Alexa app will send a notification to your smartphone. From here, you can use the Drop In feature to listen to a live audio stream through the Echo's microphone.

Additionally, Drop In allows you to broadcast your voice through the Echo speaker. If you think someone has broken into your home, shouting at them through the Echo, or saying they are being recorded, should hopefully cause them to flee.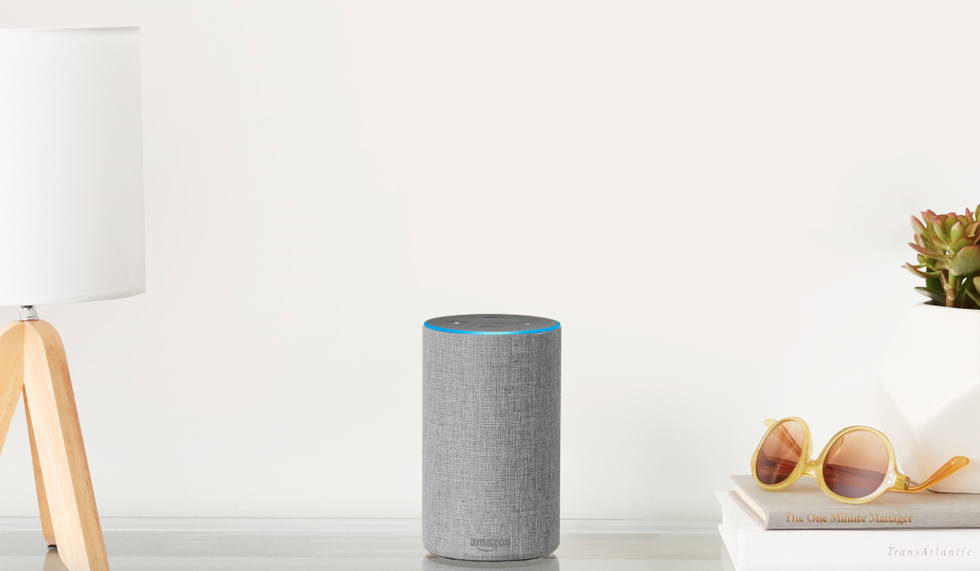 Amazon
Another feature of Alexa Guard is how you can set the app to switch your smart lights on and off while you're away. If you've gone away on vacation for a week or two, this should hopefully deter any potential burglars, who will see the active lights as a sign that someone is home. For more on using your smart home devices to deter burglars, read our guide here.

The Alexa app lets you pick which smart lights are operated while you're out, and after giving Alexa your zip code the assistant knows the local sunset times, so it can switch the lights on and off at the right time.
What Alexa Guard cannot do, is call 911 on your behalf. However, if you hook your Echo up to a smart alarm system like those mentioned above, those monitoring services can make the call based on information given to them by Alexa.

For those who want to control their existing smart alarm system by speaking to Alexa, the assistant works with ADT, Ring, Honeywell, Abode and Scout. With these, you can ask Alexa to "arm" or "set" the alarm system, and check on its status. For disarming, you'll need to say your PIN.
Check out The GearBrain, our smart home compatibility checker to see the other compatible products that work with Amazon Alexa enabled devices.
From Your Site Articles
Related Articles Around the Web
Like GearBrain on Facebook