Like GearBrain on Facebook
Alexa isn't the only person you can talk to using an Amazon Echo smart speaker. The voice assistant can also be used to call friends and family through their Echo, or even through their mobile and home phones, for free.
With some mobile networks it is also possible to use Alexa to receive incoming calls when your smartphone is out of reach or your hands are full.
Read More:
The first stage of Alexa calling is called Drop In, which lets you have an audio chat through Echo devices in the same home, or those of your friends and family anywhere in the world.
Next, you can use your Alexa speaker to call up the cell phone or landline of anyone in the US, UK, Canada and Mexico. Finally, with some carriers it's possible to use your Echo speaker with Alexa as a hands-free way to answer a call to your smartphone.
How to make calls using Alexa Drop-In
We have already written about Drop-In, which you can read about here. To quickly recap, this turns Echo devices into a smart home intercom system, where you can say: "Alexa, drop in on the kitchen" to have an audio chat through the Echo you spoke to, and the Echo in your kitchen.
Expanding on this, it's also possible to drop in on any of your contacts who also have an Echo (and have Drop In switched on). To enable Drop In for contacts outside of your home, follow these instructions:
Open the Alexa smartphone app
Tap on the More icon in the lower-right corner
Tap on Settings, then Communication, then Alexa devices
Scroll down and tap on the Alexa device you want to use
Tap on Communication, then Drop In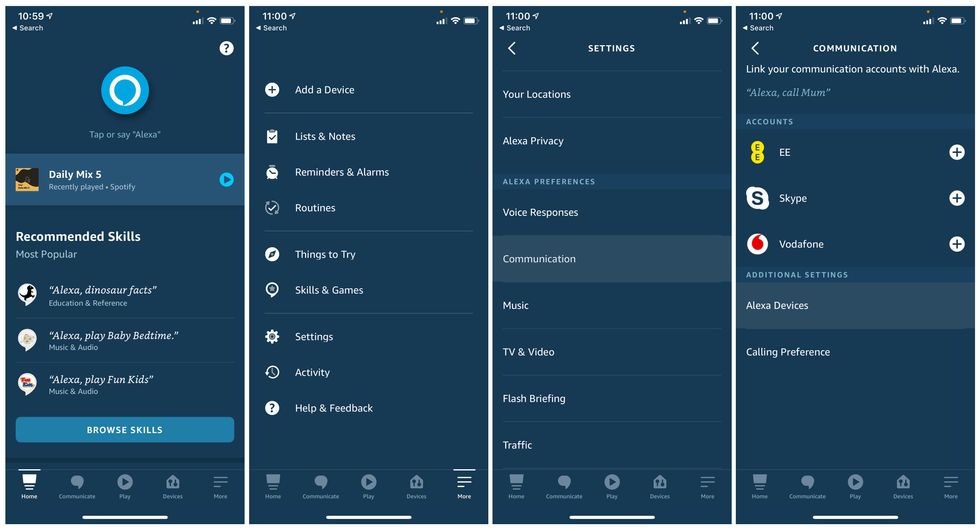 Alexa app calling instructionsGearBrain
Here you can tap My Household to only allow Echo devices on the same Wi-Fi network to drop in on each other. Or, you can tap On to allow contacts from elsewhere to drop in. If that's what you want, you then need to grant permission to the contacts you want to drop in on you.

To do this, follow these instructions:
Open the Alexa app
Tap on the Communicate icon in the lower-left
Tap on your profile icon in the top-right corner
Search for the contact you want to allow drop-ins from
Scroll to Permissions and tap the Allow Drop In toggle switch
Once enabled, that contact can instantly drop in on you via your Echo smart speaker. The speaker does not ring; it instead opens the microphone and begins the call immediately. Ideally you will only want to switch this on for family members or friends who you are happy to instantly contact you in this way.
How to call a phone using Alexa on your Echo speaker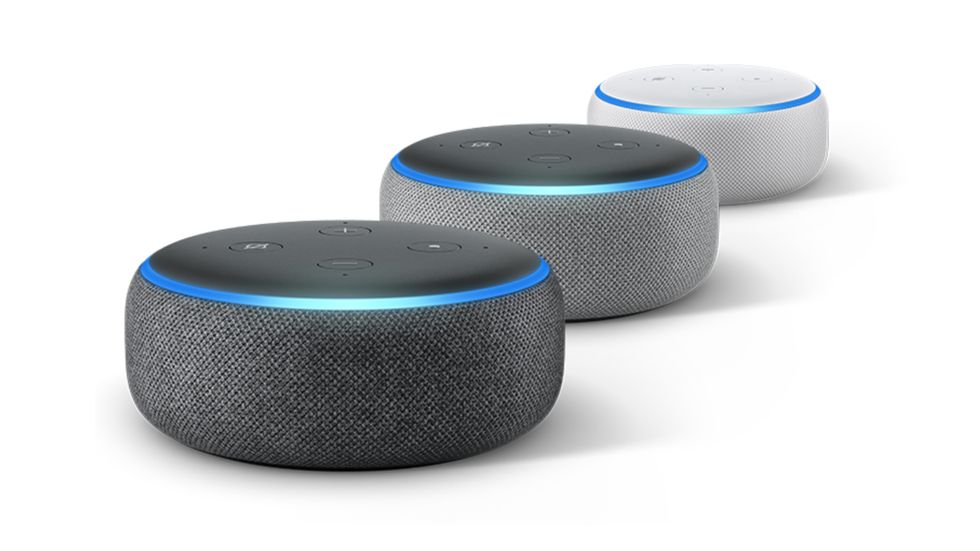 The blue light turns green when a call comes through Amazon
Calling a contact's mobile or home phone with Alexa is very easy. Just say to your Echo speaker: "Alexa, call [name]" and the call will be made using your Wi-Fi network. If Alexa needs to clarify who you want to call, or which of their phones, it will ask for more information.

Or you can be more precise with your initial instruction, such as: "Alexa, call Kate on her home phone", or: "Alexa, call Kate at work" if you have her work office number saved in your phone and Alexa contacts lists. If Kate owns an Echo device, you can also say: "Alexa, call Kate's Echo". The Alexa app shows you which of your contacts are available for calling via Echo devices.
If the person you want to call is not in your contacts list, you can read out the number for Alexa to dial.
You can use Alexa to call almost any phone number so long as they are in the US, UK, Canada or Mexico. We expect Amazon to increase this list of countries in the future.
Alexa cannot be used to call:
The emergency services
Premium-rate numbers
Three-digit numbers
Dial-by-letter numbers
When receiving a phone call, the light of your Echo speaker will turn green, a ringtone will sound, and Alexa will speak to tell you who is calling. To pick up the call, just say "Alexa, answer", or to decline it say "Alexa, ignore". The call will ring through on the Alexa app of your smartphone too, where you can also answer it.
If you have multiple Alexa devices in your home, they will all ring by default. If you don't want this – because you don't want calls calling through to the kids' room for example – you can block these from receiving calls in the Alexa app.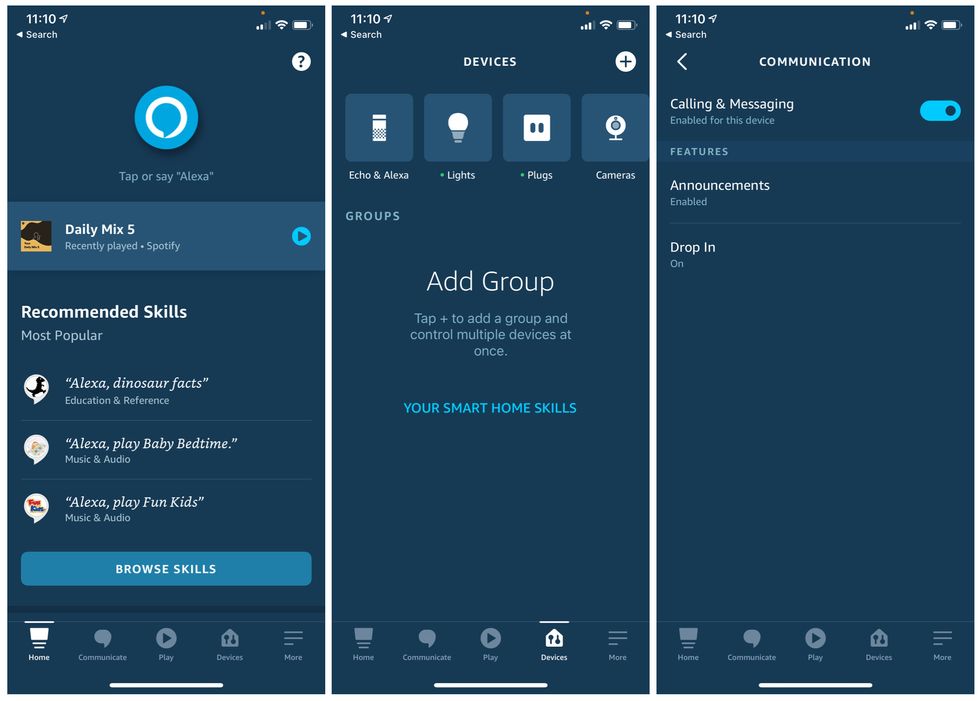 Enabling and disabling calling for individual Echo devicesGearBrain
To do this, follow these instructions:

Open the Alexa app
Tap on Devices then Echo & Alexa
Tap on the device you don't want to receive calls
Tap on Communication, then tap the toggle switch to disable
Taking things a step further, Echo owners in the UK who use either EE or Vodafone can take incoming calls to their smartphone through an Echo speaker or display. So when someone calls your phone and it's out of reach or your hands are full, just say: "Alexa, answer" to the nearest Echo speaker, and the call will be routed through there instead.
To set this up, follow these instruction:
Open the Alexa app
Tap on More, then Settings, then Communication
From Your Site Articles
Related Articles Around the Web
Like GearBrain on Facebook