Like GearBrain on Facebook
Amazon is rolling out several updates to Alexa's routines feature in the next few weeks, making the voice assistant smarter and more capable at controlling your home.
Routines, if you aren't aware, are ways to automate what Alexa does. For example, you can already create a routine which has Alexa start playing music at a certain time each day, or reads out the news headlines and weather forecast, then switches on a light or smart plug when you say "Alexa, good morning".
Read More:
Starting now, Alexa users will be able to build on this by setting a routine to trigger after you switch an alarm off. Says the Alexa alarm sounds at 7am, then you snooze it once and finally dismiss it a few minutes later. At this point, a routine will spring into life.
That way, you can set Alexa to only start reading out the headlines and weather forecast (or your calendar entries for the day, perhaps) once you have dismissed the alarm. If you fancy a few extra minutes in bed, snoozing the alarm will delay the routine until you are ready.
Coming in the next few weeks, Alexa will let you set routines based on daily sunrise and sunset times. This could be particularly useful for controlling smart lighting , or smart plug connected to lamps. Once the routine is set up, the lights and plugs will be switched on by the Alexa app when the sun sets - which of course varies each day.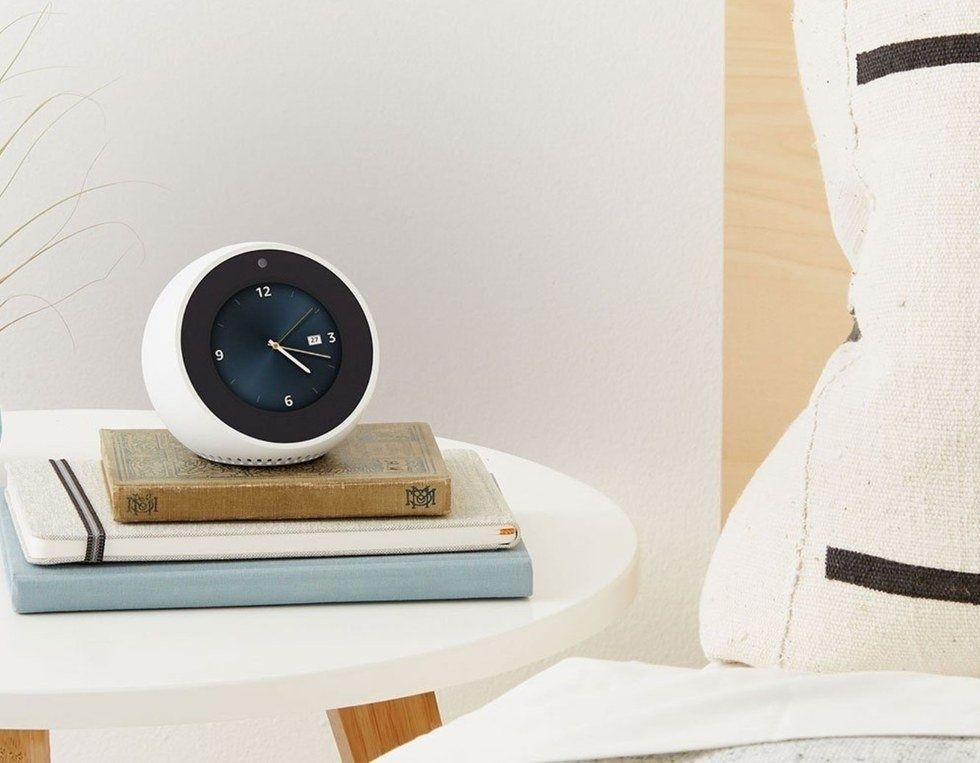 Alexa's new features can control devices when the sun rises or sets Amazon
You can also set lights (or anything else) to switch off at sunrise. This could be useful if your child likes to sleep with a dim light on in their room, or you if want Alexa to switch off outdoor lighting as the sun comes up each morning. Given how much daylight hours can change throughout the year, depending on where you live, this new intelligence will be particularly useful to many Alexa users.

Owners of either the Amazon Cloud Cam, or a Logitech smart security camera like the Circle 2, will soon be able to have movement detect a routine. For example, you can set Alexa to switch on a light on if the camera detects a person.
Another feature coming to the routines system in the coming weeks will let Alexa users set a skill to start at the end of a routine. For example, you could build a routine where Alexa switches on a light, says good morning, reads the news and weather forecast, then launches a skill, like one to start an audiobook where you left off, a radio station's own skill, or a skill from a news outlet.
A routines update we might want to avoid, given the usual state of our overflowing inbox, is one where Alexa can tell you how many unread emails are waiting for your attention.
Check out The GearBrain, our
smart home compatibility checker
to see the other compatible products that work with
Amazon Alexa enabled devices.
How to Use Amazon Alexa Enabled Devices www.youtube.com
Like GearBrain on Facebook