Starting at 9PM ET on July 10 — that's tonight — Amazon Prime Day will offer enormous deals that seem more like steals. We've all heard of Black Friday pre-holiday time, but Amazon wants to make mid-summer a way to get huge discounts too.
A wide variety of smart gadgets and connected devices are on sale—including, of course, those that Amazon sells from the Echo to the new Echo Show. Below are some of the deals we know will go live tonight that are specific for building out your smart home space.
Amazon Echo Speaker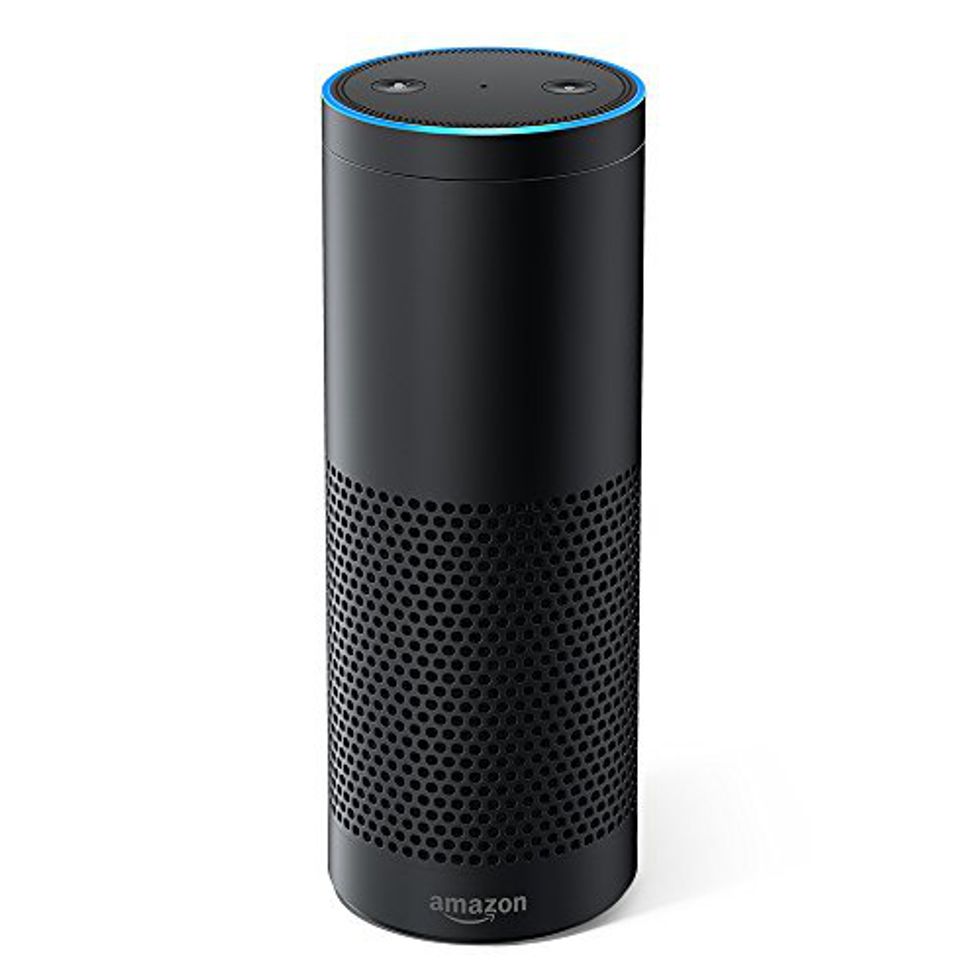 Via amazon.com
During the exciting Prime Day sale, it has been reported that Amazon Echo Speakers (refurbished) will be offered at the lowest price ever listed – just $134.99. We reviewed Amazon Echo, finding the device not only sleek and stylish, but able to play music from Amazon Music, Pandora, Spotify, and other music on-demand sites. You can even use the speaker to make calls and send messages, as well as get the news, find out what the weather is, and listen to audio books. Using Alexa, you can control household appliances, lights, switches, and more. All this for a special low price on Prime Day only.
Echo Dot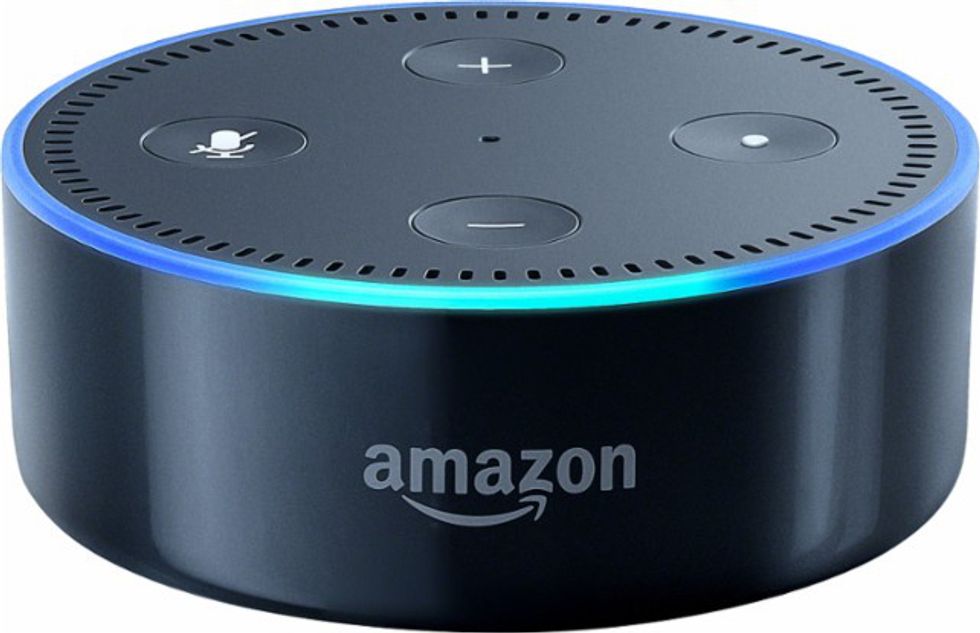 Via bestbuy.com
Now's the time to get that Echo Dot you've been eyeing. Sources say you can purchase a refurbished one for only $29.99 — the lowest price ever. This 2nd generation Echo Dot is a voice-controlled, hands-free device that can play music, make calls, send and receive messages, set alarms, and so much more. We reviewed Echo Dot recently, and the device connects through Bluetooth and can control lights, switches, locks, and other gadgets and devices in and around the home. The compact design is attractive and easily portable.
Amazon Echo Show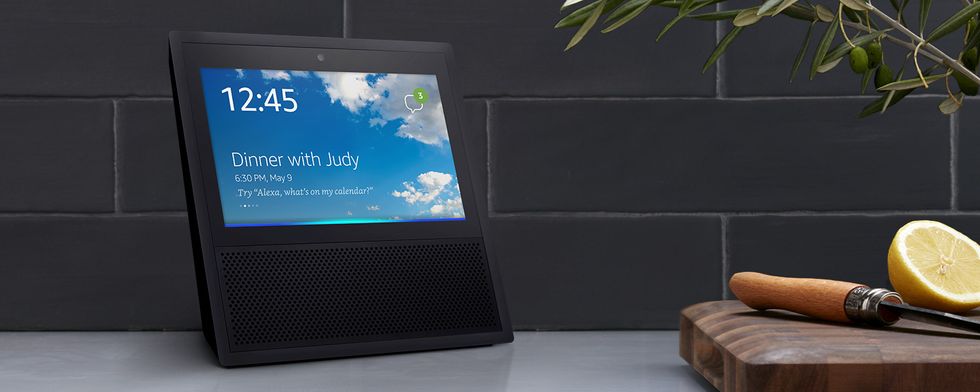 Via amazon.com
As per pre-sale reports, you'll be able to save $100 when you buy two Amazon Echo Show devices. Use the sleek and lightweight Echo Show to look at photos, watch YouTube, check security cameras, control thermostats, listen to audio books, and much more, all conveniently hands-free. The speakers are loud and crisp and the device can hear you from any direction thanks to eight microphones built-in.
Nest Thermostat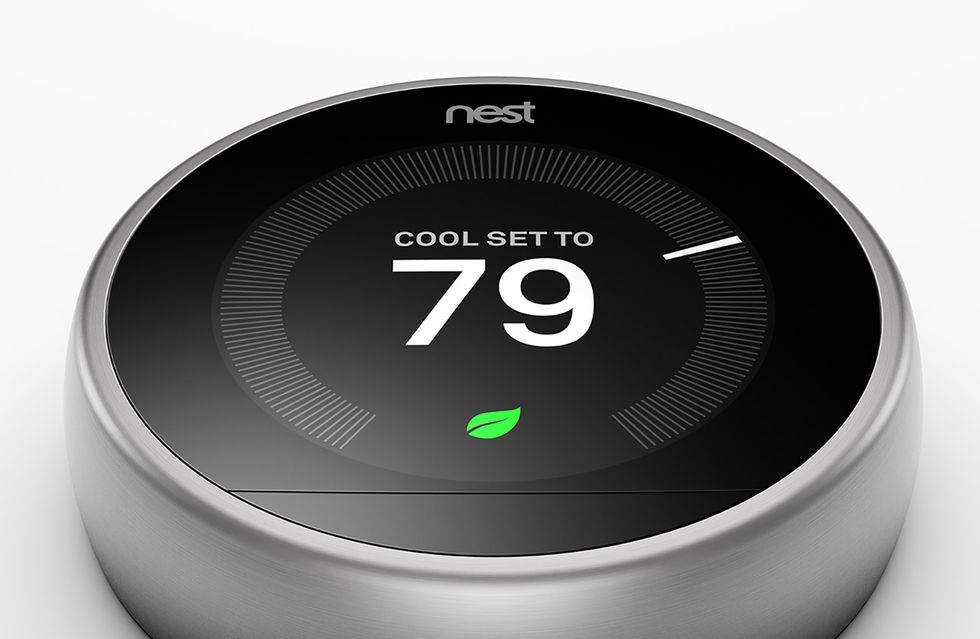 Via nest.com
On Amazon Prime Day, reports claim that you'll be able to get the high-tech Nest Thermostat for only $198, a good deal down from the original cost of $249. We think the Nest Thermostat is one of the best smart thermostats on the market. It works with Amazon Alexa and you can control the temperature of your home to save energy and money. The device relies on Wi-Fi control to manage temperature via a smartphone, tablet, or laptop. Read more about the Nest Thermostat in GearBrain's smart thermostat roundup review.
Arlo Q Security Camera 2-Pack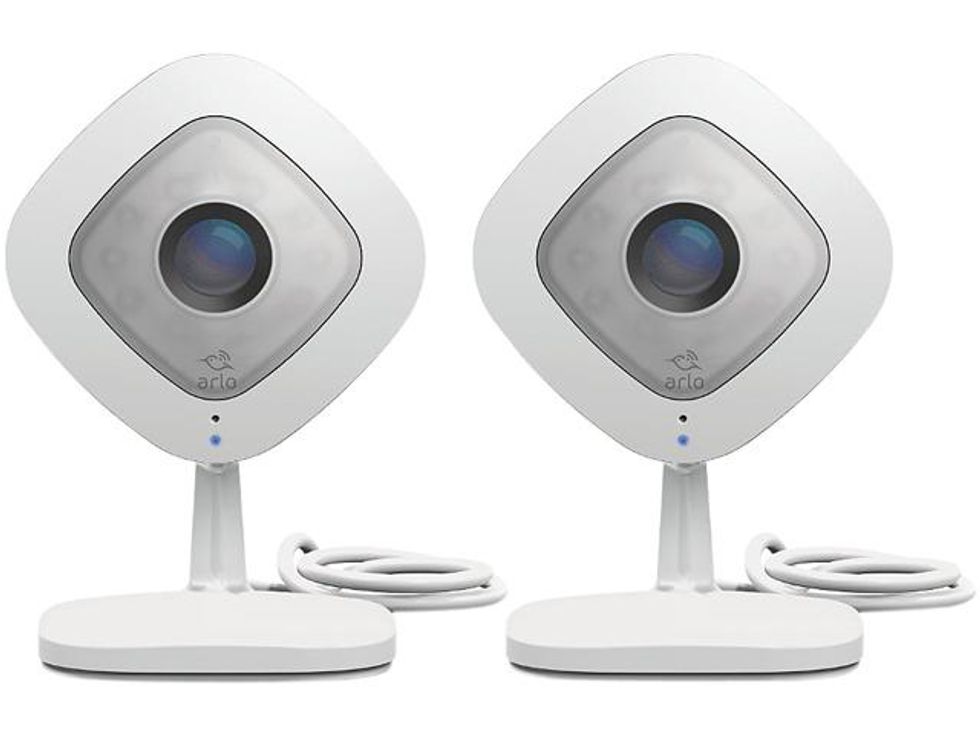 Via newegg.com
Early reports show that the Arlo Q Security Camera 2-Pack will be $105 off the usual price. This camera connects with Amazon Alexa and streams live video 24/7 in 1080p HD resolution. Control from anywhere with a smartphone, tablet, or computer. You can set up the camera to alert your phone to sound or motion, and the built-in microphone allows you to communicate via voice to the Arlo. Night vision technology is clear and crisp and the Wi-Fi range is 300 feet.
WeMo Mini Smart Plug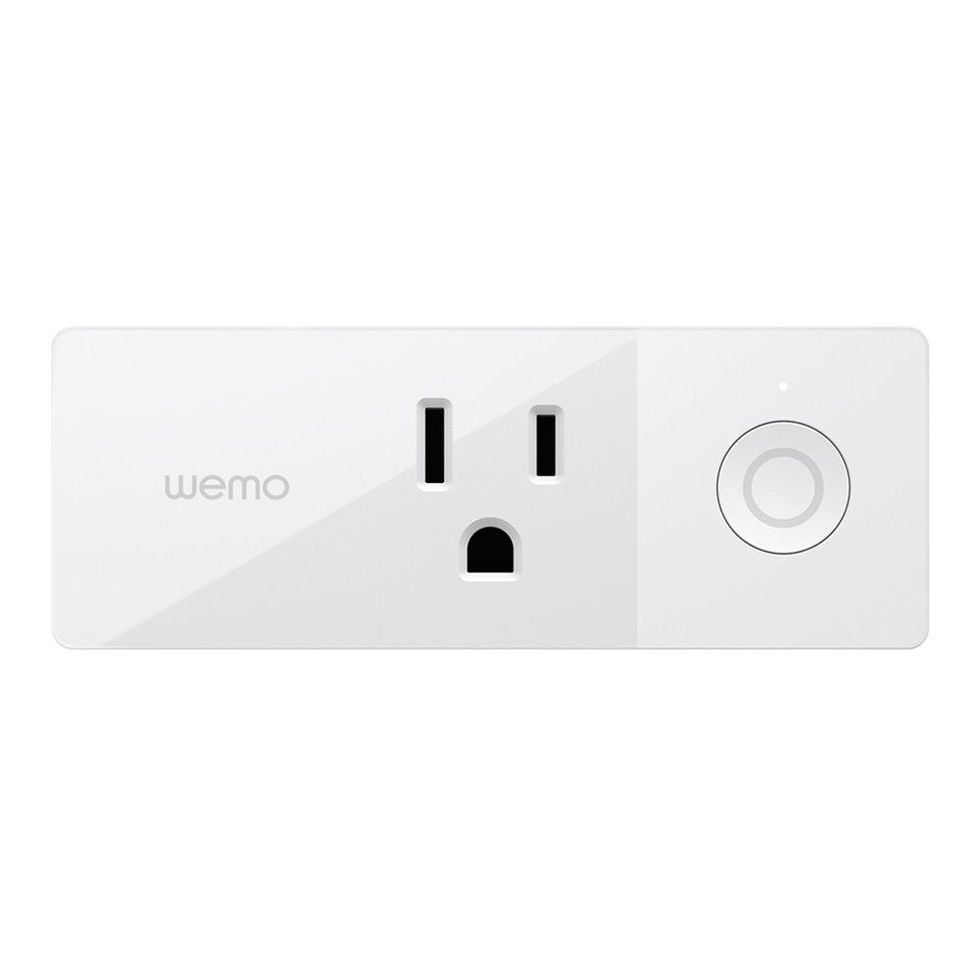 Via homedepot.com
Get a smart deal on the WeMo Mini Smart Plug. Pre-released info suggests a $7 off deal on Prime Day. The Belkin WeMo is a smart plug works with Amazon Alexa as well as Nest, allowing you to control the plug from anywhere. Just download the free app and control appliances, lights, and more from a smartphone or tablet. No hub is needed, just a Wi-Fi connection. You can schedule your systems in advance, set timers, etc.
Philips Hue Lightstrips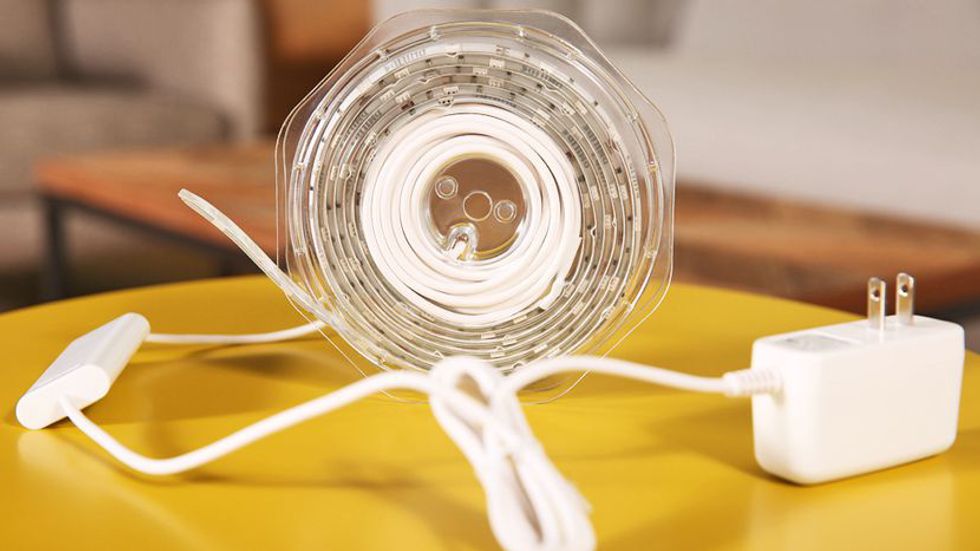 Via cnet.com
Word on the web is that the Prime Day deals will include $20 off Philips Hue Lightstrips. These nifty strips work with Amazon Alexa to set colors, dim lights, project shades of white, and more, all via voice command through the Philips hub. Sync the lights to music, up your gaming console to the next level, and more. Light up your home and your life with a unique style of lighting.
Bose SoundLink Bluetooth Speaker III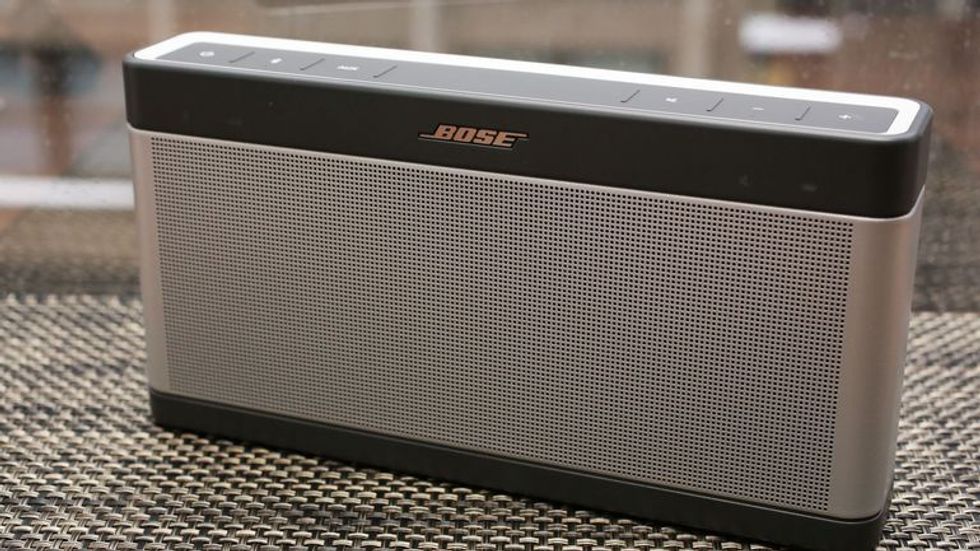 Via cnet.com
According to reports, you'll be able to snag the Bose SoundLink Bluetooth Speaker III at $50 off the regular price. This sleek speaker from Bose wirelessly connects to a smartphone, tablet, or another Bluetooth-enabled device with hi-end sound performance and quality. This speaker is also portable for on-the-go sound.
Amazon Tap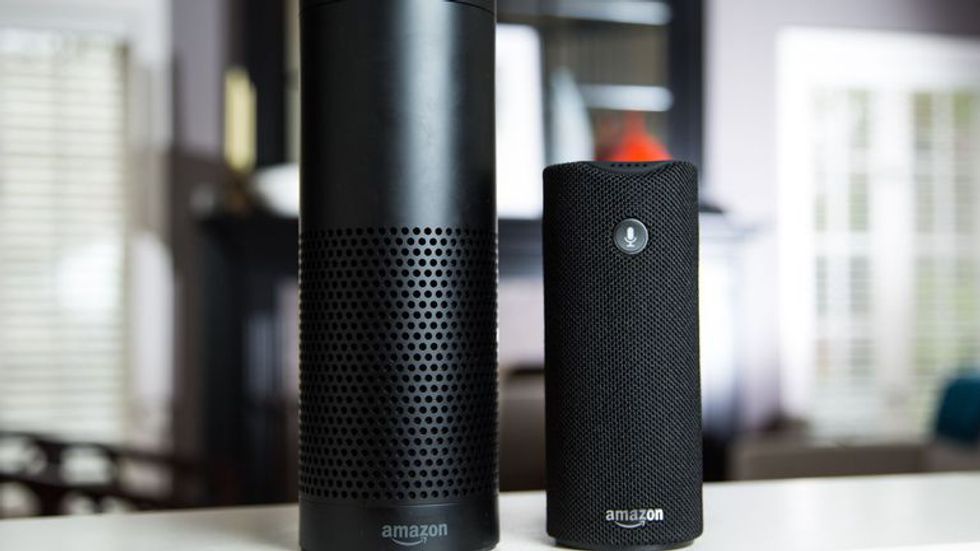 Via cnet.com
The certified refurbished Amazon Tap will be offered for just $69.99, a great savings from the original cost of $109.99. Simply tap the sleek device and ask for music from Amazon Music, Spotify, Pandora, iHeartRadio, and TuneIn. Enable the hands-free mode to control from a distance and play music, hear the news, get weather reports, and more. Amazon Tap works with Bluetooth from a phone or tablet. We wrote about how to integrate Amazon Tap into your smart home if you want to take a quick look in advance.
What's more? Get superb "Voice Only Deals" when you order via Alexa. Get an early start on the deals just by asking for them. You'll get a $10 credit when you order an Alexa deal as long as this is your first order using Alexa. Some deals you'll be able to score include lowered prices on Amazon Echo, Echo Dot, Echo Show, Amazon Tap, Amazon Fire TV, and compatible Fire tablets.