Like GearBrain on Facebook
We all remember a time when installing antivirus on a new computer was the first thing you did, right after booting it up and downloading drivers.
Today, installing antivirus isn't the only step you need to take to keep your home network safe and protected from hackers and viruses. This is because, while a good antivirus will keep your computer safe, many networks are now packed full of devices which have zero protection - and which often have poor or nonexistent protection.
Read More:
IoT devices like smart home products - smart lights, switches, an internet-connected television, and much more besides - all pose potential ways for a hacker or virus to get into your network and cause havoc across all of your devices.
To help mitigate against this, there are of course rules of best practice to follow. Be mindful of the websites you visit, and follow the advice automatically given by web browsers like Google Chrome when they stop you from visiting insecure websites.
You should also keep all of your devices as up-to-date as possible. We know this can be a pain, especially with smart home devices which are seemingly always calling out for an update (Philips Hue, we're looking at you), but it is crucial if you want your network - and everything on it, including personal data - to remain safe.
But beyond best practice, there is more you can do - and this goes much further than installing an antivirus. For a start, many devices - like switches, plugs, sensors, cameras, locks and even sophisticated devices like television - generally can't have an antivirus installed onto them.
You need to therefore go a step deeper, and protect your network with a router built with the Internet of Things (IoT) in mind.
Here are some options to consider:
Bitdefender Box 2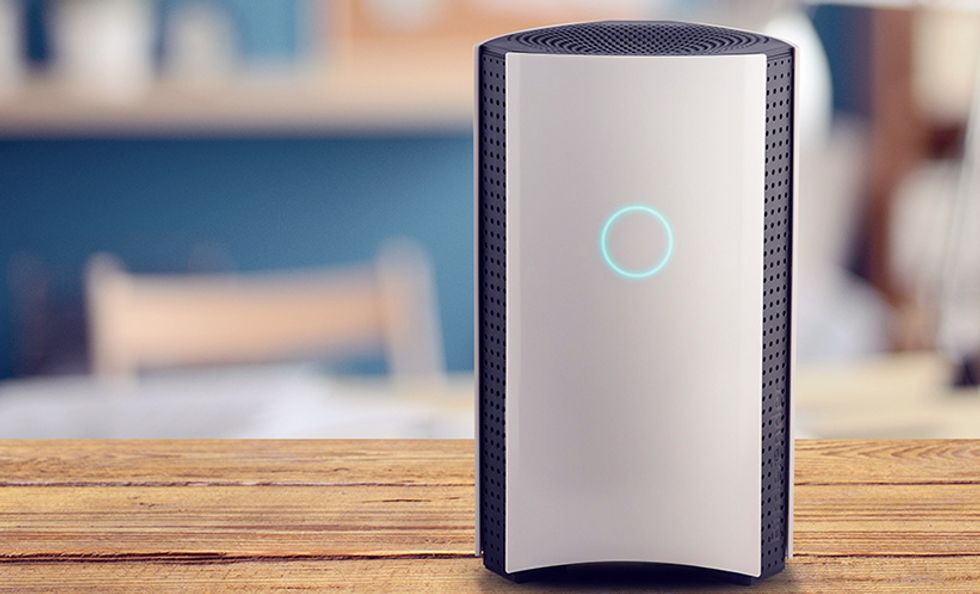 The Box 2 is a router with built-in IoT firewall
Bitdefender
The new second-generation Box 2 by Bitdefender is a router backed up by a firewall that monitors your network for different types of malicious behavior. The specs have had a good boost over the original Box, and included is a one-year subscription to Bitdefender Total Security suite.
GearBrain reviewed the Box 2 earlier in 2019 and praised its multiple setup options, centralized management of all connected devices via a smartphone app, and easy use after the initial setup procedure.
You can read the full GearBrain review here
D-Link AC2600 Powered by McAfee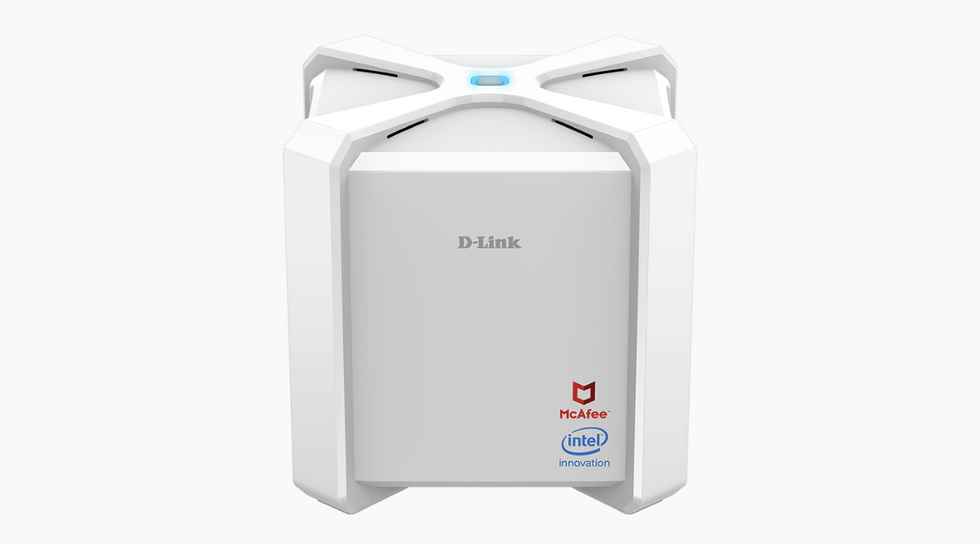 The AC2600 included antivirus protection from McAfee
D-Link
This is arguably the ultimate all-in-one solution for protecting your home network. Made by D-Link and boasting technology from McAfee, the AC2600 is a Wi-Fi router with smart home protection, parental controls, and integrated antivirus.
By offering antivirus at the router level, the AC2600 adds a layer of protection to connected devices like smart thermostats and baby monitors, which may not have sufficient security of their own and are often prime targets for hackers.
D-Link claims the router uses "sophisticated cloud-based machine learning" to constantly update the router's threat database, keeping your smart home security one step ahead day and night.
Finally, there is an Alexa skill so you can speak to the Amazon voice assistant to check up on the security of your network, and adjust settings like the router's parental settings.
Norton Core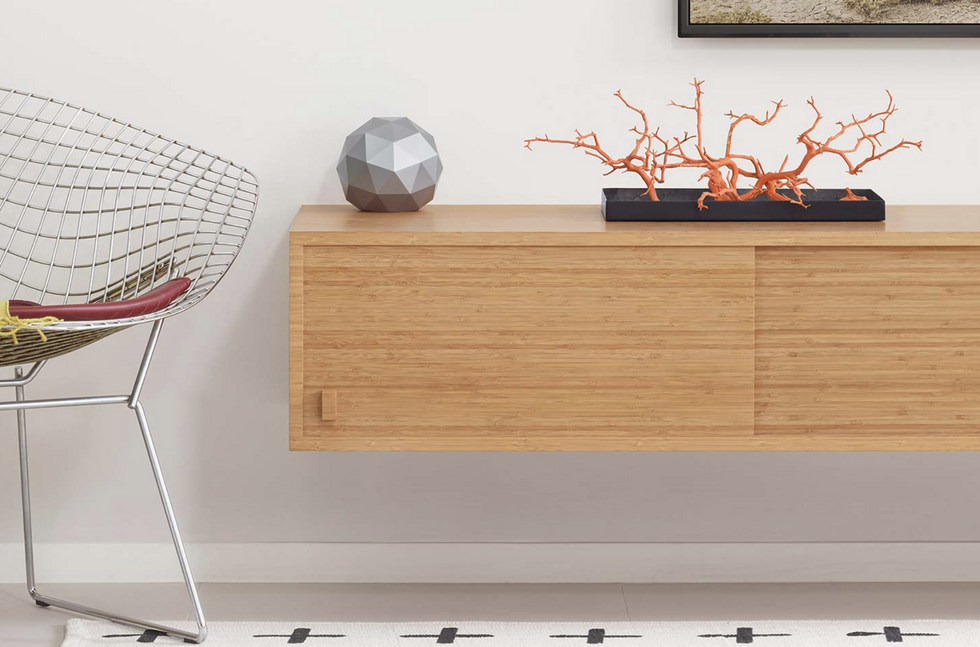 The Core is one good-looking router
Norton
The Norton Core is a Wi-Fi router which aims to protect every connected device in your home, keeping you safe from viruses and cyber attacks. Norton claims the router features enterprise-grade security via its bundled software, and protects your devices against malware, ransomware, spam and intrusions.
To do this, the Core uses deep packet inspection, intrusion detection, and the Symantec Global Intelligence Network to help defend your smart devices from attack and viruses. With a Norton Core Security Plus subscription, you can connect and protect an unlimited number of devices.
Looking unlike any router you have likely seen before, the Norton Core is the kind of device you won't mind sitting on a shelf in full view. To our eyes, it looks more like a fashionable piece of interior design than a router.
As well as protecting your network while looking good, the Core also uses 802.11ac Wi-Fi to enable 4K streaming and lag-free gaming over a 2.5Gbit connection. There's also an Alexa skill for quickly enable features like a guest network, or pausing the internet connection for when you want your family to gather around the dinner table.
F-Secure Sense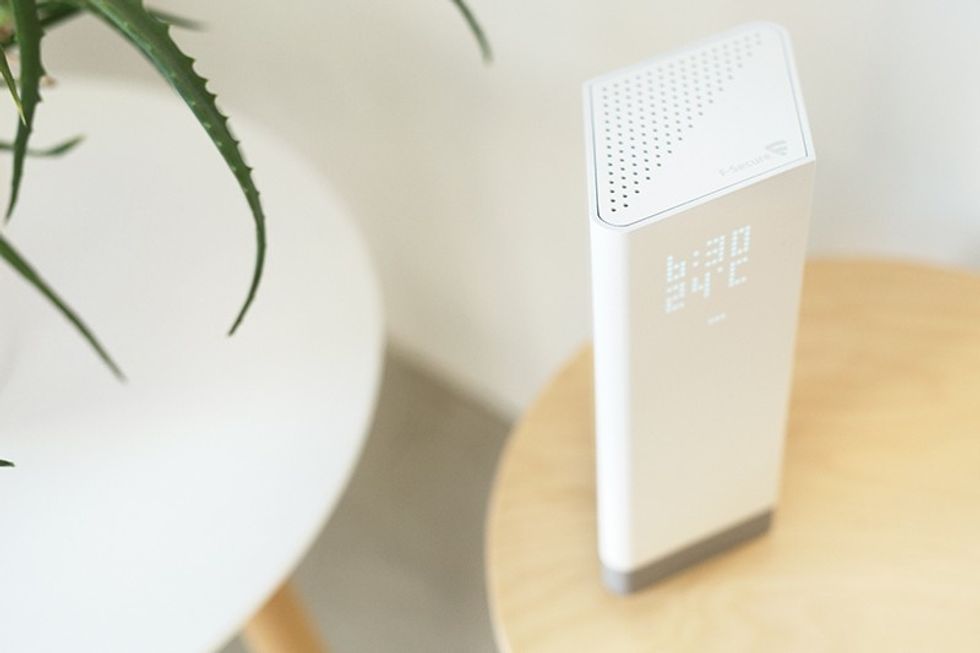 The Sense router by cyber security experts F-Secure
F-Secure
Another good-looking home Wi-Fi router with built-in protection for your IoT devices, the Sense by F-Secure also features a system where its security is automatically and continuously updated. This means you'll never be left using out-of-date and potentially vulnerable firmware, which is great because, be honest, when did you last update the firmware of your router?
The Sense router includes internet security, a VPN (virtual private network) and a password manager for all of your IoT devices. An included smartphone app makes it easy to keep an eye on your network and change settings.
F-Secure says the Sense will protect devices which don't have their own antivirus, like smart televisions, gaming consoles, and connected home appliances.
Kaspersky IoT Scanner smartphone app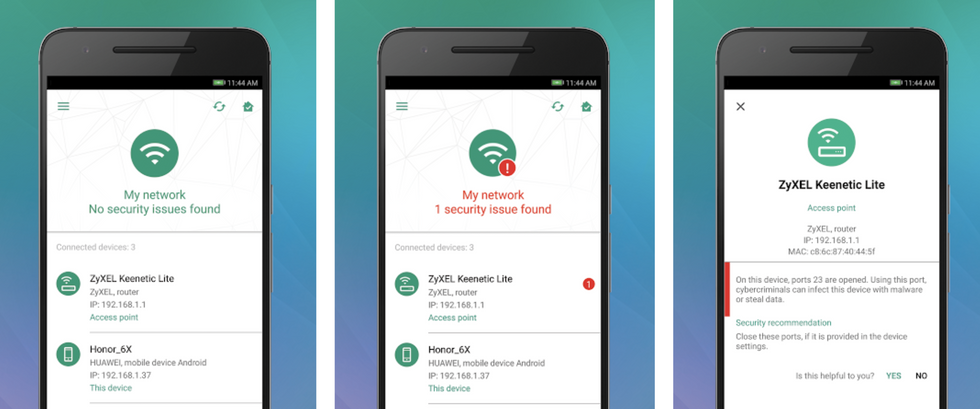 The IoT Scanner app can be used to check the security of devices on your network
Kaspersky
A smartphone app rather than a router, this IoT Scanner by security experts Kaspersky shows the status of all devices connected to your network. The app informs you of any new devices which connect to your network - like someone forcing their way in - alerts you to open ports which could be exploited by a hacker, and weak security settings.
The app also lets you check the security of your router, and alerts you to weak or default login credentials and passwords being used by devices on your network. This is a particular problem for smart home devices, which tend to come with an easily-guessable default password.
Kaspersky IoT Scanner currently works with a wide range of devices, including but not limited to routers, wireless camera, televisions, computers, network-attached storage (NAT), games consoles and media servers.
From Your Site Articles
Related Articles Around the Web
Like GearBrain on Facebook